Arise Asia 2023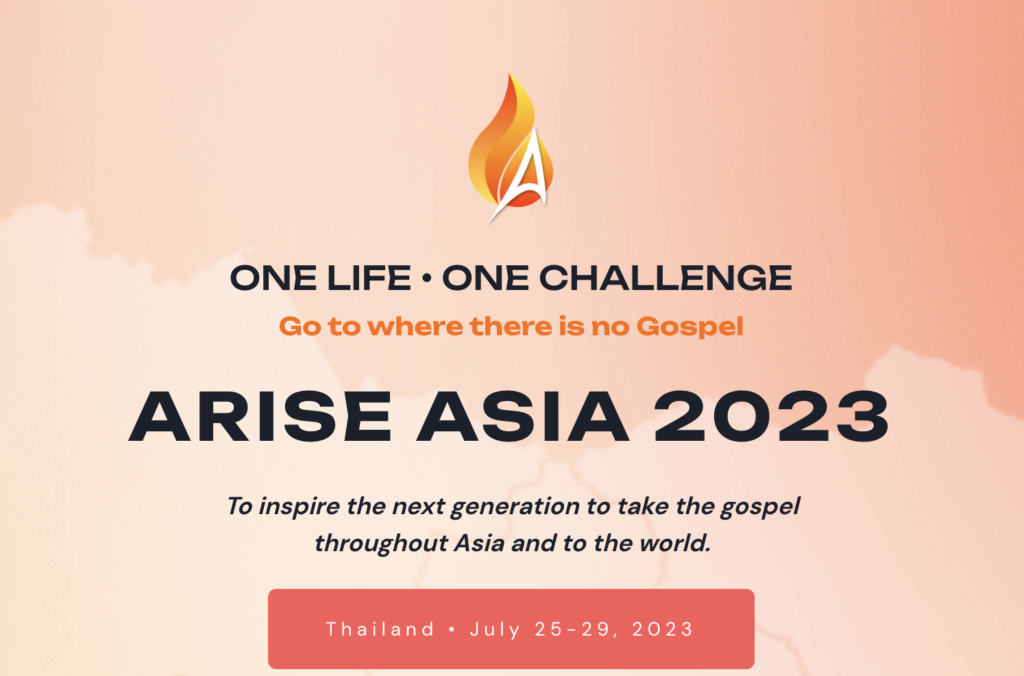 It started off with a question. We asked ourselves, "What would it be like if we can see God ignite the hearts of this younger generation throughout Asia to bring the Gospel where there is no Gospel witness in Asia and beyond?"
This question then led to a dream of seeing many young Asians surrendering their lives to answer God's call to go and make disciples of all nations. We believe that this dream is possible because we have a God that does impossible things.
When we think about the five regions of Asia (East, Southeast, South, Central, and Western), we are reminded of the enormous need for a Gospel proclamation and witness. Not only is 60% of the world's population in this region, but the majority of the unengaged and unreached people groups who have yet to hear the Gospel, are in this region.
It is almost two millennia since Jesus called His first disciples to follow Him. Since that time, many followers of Jesus have taken up the call to take the Gospel to the ends of the earth. Now, in the 21 st century, the need for the Gospel to be shared and lived out in Asia is tremendous, and God is setting the hearts of people in Asia on fire for His glory and purpose. The time has come for Asia to arise and participate in God's Great Commission.
We invite you to join us in this historic gathering of young people to worship Jesus, hear God's voice, experiencing community, and to journey with thousands of young people from Asia who want to live for the purposes of God in this generation!