The world is changing faster than ever. To fulfill our task of reaching the world for Christ, we need to keep up!

WEA is holding a "Future of the Gospel" global forum to develop and implement strategies for the next decade of Evangelism and Discipleship.
Our upcoming
Future of the Gospel Forum
(FGF) is a first-of-its-kind mission acceleration event where a hand-picked selection of men and women from diverse cultures, ethnic origins, regions, age groups, churches, ministries, universities, and companies will come together to work on a coordinated, church-centric outreach plan for the next decade. FGF will feature the best minds with exceptional passion for outreach strategy and communication designing innovative Gospel projects – contextualized for each identified unreached people group.
Topics Include
Assessing missing gaps in visual theologies, disciple-making and evangelistic content.

What does Artificial Intelligence offer new efforts in evangelism and discipleship?

How can Creation Care become a leading force to present a biblical worldview?

Best practices to leverage unique resources and giftedness while collaborating strategically to avoid overlap or duplication.

How can the Church best demonstrate God's care in this suffering world and draw people to Him through love in action?
More details on the program will follow soon!
Who is invited?
The Future of the Gospel Forum is by invitation only. Invited are delegations of national Evangelical Alliances, including the President or General Secretary, the Chair of the Board as well as a younger leader. We are also inviting a limited number of global partners and future partners.
Location
The forum will take place at Radisson Blu Hotel & Spa, Istanbul Tuzla, in Istanbul, Türkyie.
Travel
Arrival
Please arrive by the afternoon of Sunday, October 8, 2023. The forum will start with dinner at 5pm.
Departure
Please plan to leave in the afternoon or evening of Thursday, October 12th, 2023. The forum will conclude at noon that day.
Airport
There are two international airports you can fly into.
We recommend flying into Sabiha Gokcen International Airport (SAW), which is 10 minutes away from the venue. There are many direct flights from Europe and Middle East to SAW, and one-stop flights from the rest of the world.
Istanbul Airport (IST) is 105 minutes away.
Registration Cost
The registration fee includes all accommodation, food and conference fees for 4 nights (October 8-12, 2023):
Solo Room Costs:
US$1400 per person (limited availability)
Additional nights cost US$300 per night per person.
Shared Room Costs:
US$950 per person
Additional nights cost US$237.50 per night per person.
Family Room:
US$950 for main participant,
US$750 for spouse,
US$250 for children 9-11 years old and second child 0-8 years old. First child 0-8 years old is free.
US$750 for children 12+.
Additional nights cost US$237.50 per night for main participant,
US$187.50 per night for spouse and each child 12+,
US$62.50 for children 9-11 years old and second child 0-8 years old. First child 0-8 years old is free for additional nights.
Day Visitor Costs:
US$480 per person. We are not providing a per-day option because we prefer full participation.
Scholarships
We are exploring the option of partial scholarships to cover the registration fee for participants of less affluent nations. A limited number of scholarships will be available upon request.
Note that we are also providing discounts for you to bring younger leaders, with greater discounts provided for greater number of younger leaders invited.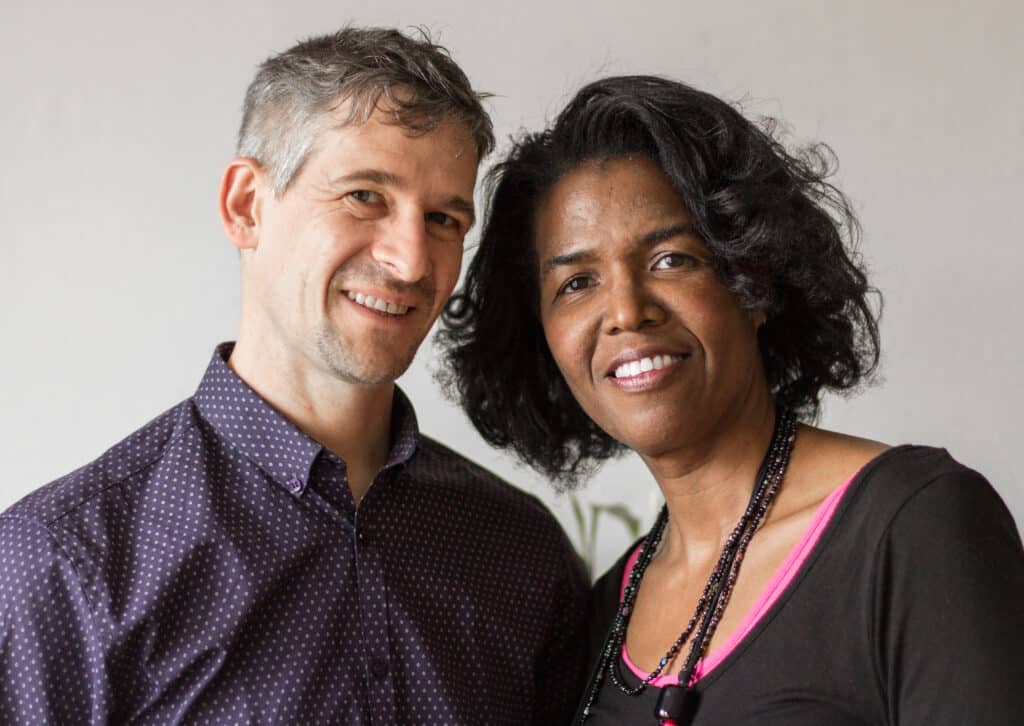 Geraldine Latty-Luce and Carey Luce have spent many years lecturing in congregation worship studies, instrumental, vocal and performance studies and applied creativity in university education. 
Along with lecturing, Geraldine is a gospel artist, choral animateur and associate of the Royal School of Church Music (ARSCM). She recently received the Thomas Cranmer award for worship from the Archbishop of Canterbury. 
Carey is a composer and pianist who loves to make worship connections using styles from around the world. His latest project Chopin Fusion explores this creativity, and, together with his wife Geraldine, they have released many original songs, produced solo albums and led gathered sung worship at Christian festivals in the UK and abroad. 
Completing the band at FGF this week, Geraldine and Carey are joined by their friends,  seasoned and creative musicians Tom Hooper on drums and percussion  and  Jeremy Perigo on sax, keyboards and vocals.