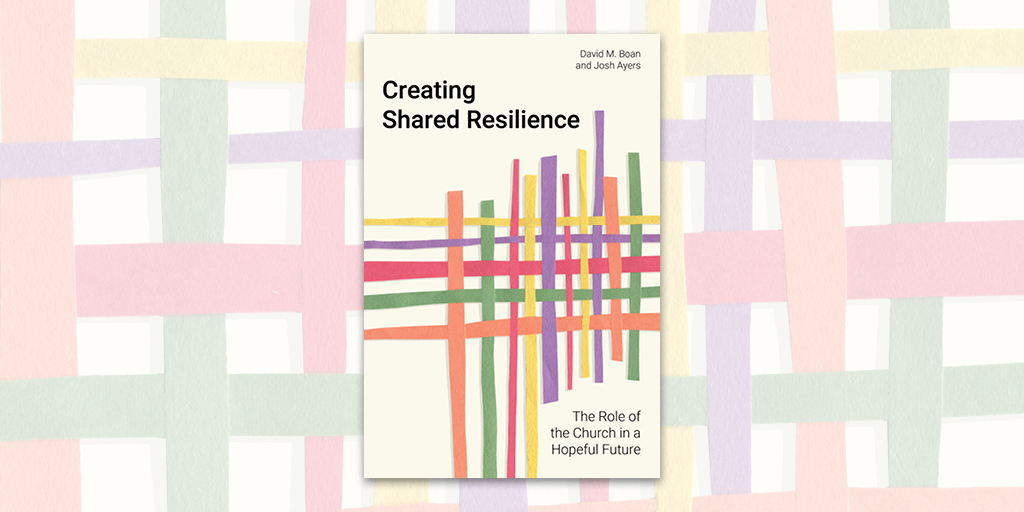 The development community is increasingly aware of tensions and challenges inherent in relief work – and the need for sustainable solutions for communities experiencing poverty and crisis. How can the local church help to create and maintain such resilient communities?
"When we wrote this book little did we know that a pandemic was coming that would demonstrate our key points," says author David Boan.
"When we look at the churches and people that are coping relatively well and the networks and alliances better prepared to respond to the pandemic, the biggest factor is how well they developed their social infrastructure and how well this structure is connected to the community.  Churches with well-developed structures were better able to cope with the lockdown by moving those structures online.  Networks with existing community ministries were better able to pivot to the pandemic and keep serving.  There are lessons here as we cope with this pandemic and prepare for the next one."
Boan and Ayers utilize their extensive experience working within the humanitarian sector, and in cooperation with local churches, to examine the evidence for effective partnerships between development agencies and local faith communities. The authors provide practical guidance on how church leaders can forge stronger relationships with NGOs, donors, and government while reinforcing, rather than compromising, the unique calling of the church. They explore resilience as an inherently communal characteristic and one located at the heart of the church's historic calling to build community, strengthen faith, and shelter those in need. This is an excellent resource for anyone desiring to understand the value of local faith communities in battling poverty and helping communities survive and thrive amidst the impact of climate change and natural disasters.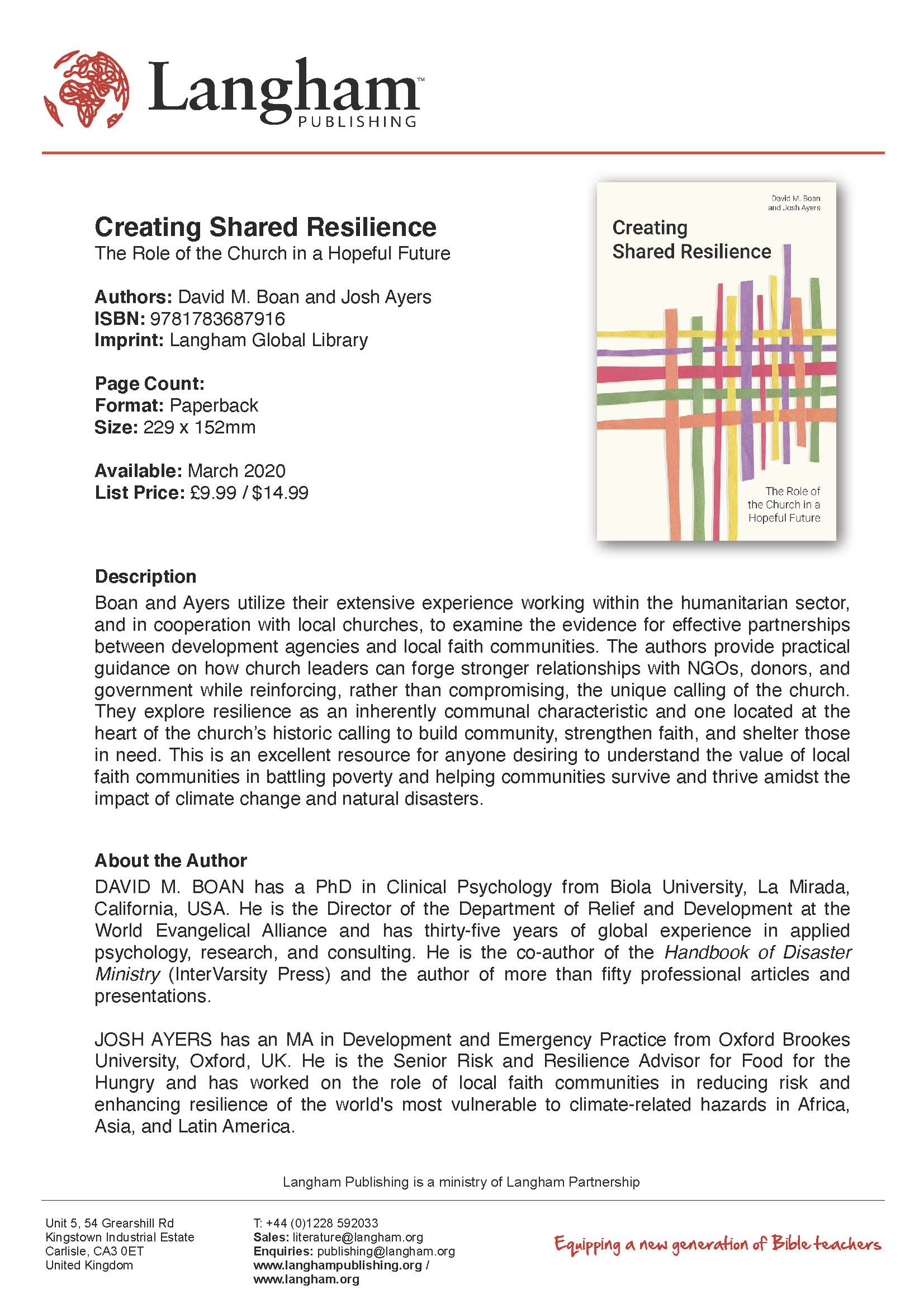 The book can be ordered from Amazon or Langham Publishing.