In a highly competitive selection process with over one thousand applications from 128 countries, 'MinorMatters: Rewind; Rebuild' won the 2019 Intercultural Innovation Award as one of the finalists. The prestigious award by the United Nations Alliance of Civilizations (UNAOC) and the BMW Group was presented to ten global grassroots initiatives at a ceremony in Madrid, Spain, with MinorMatters achieving the fourth place.
The Alliance Development Trust, which belongs to the National Christian Evangelical Alliance of Sri Lanka (NCEASL), WEA's national member body, launched MinorMatters as part of its effort to promote religious freedom and coexistence in a nation that has emerged from decades of civil war just a few years ago and that was shaken by a terrorist attack on Easter Sunday that killed more than two hundred people earlier this year.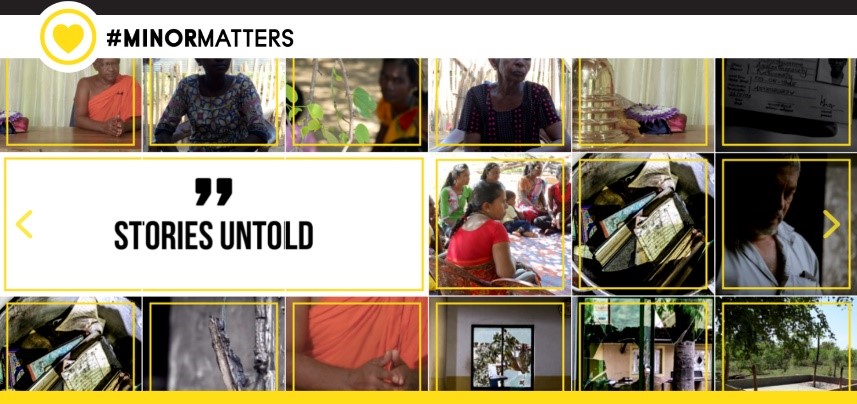 MinorMatters is a web-based platform that envisions "to build a society where religious freedom is enjoyed to its fullest by all people." It focuses on protecting the rights and liberties of religious minorities in Sri Lanka by highlighting violations of religious rights and to document attacks on religious groups and places of worship. It will also soon launch an online museum to commemorate religious freedom violations and tell stories of those affected in order to increase understanding of religious freedom especially among the youth.
"We are honored to receive this recognition. It is an encouragement to continue our work in promoting religious freedom," said Project Director Ms. Yamini Ravindran, a lawyer who has worked with NCEASL in the area of religious liberty advocacy and was also recently elected as member of WEA's International Council.
Bp Efraim Tendero, WEA Secretary General and CEO, congratulated the MinorMatters team on receiving the award and said: "We are delighted that this creative grassroots initiative has received the Intercultural Innovation Award. It is a well-deserved recognition of the hard work that was put into this project by a group of young leaders who love and care deeply for their nation."
"I believe it can serve as a testimony of how promoting hope and understanding among different religious groups can overcome fear and conflict in society, not only in Sri Lanka but also in other countries who face similar situations. May it be an inspiration for many to actively work for reconciliation and lasting peace."
The award comes with a financial grant as well as capacity-building and mentorship support from UNAOC and the BMW Group to help expand the project and replicate it in other contexts.
For more information about MinorMatters, visit minormatters.org.
To learn more about the Intercultural Innovation Award and its 2019 finalists, visit the UNAOC website.

Read also:

###

MEDIA CONTACT:
[email protected]
+1 212.233.3046
Over two billion Christians in the world today are represented by three world church bodies. The World Evangelical Alliance (WEA) is one of those, serving more than 600 million evangelicals. Launched in 1846 to unite evangelicals worldwide, the WEA continues to be a dynamic movement with 7 regional and 129 national Evangelical Alliances, and over 150 member organizations. WEA's mission is to establish and strengthen regional and national Evangelical Alliances, who in turn enable their national Church to advance the Good News of Jesus Christ and effect personal and community transformation for the glory of God. For more info, e-mail [email protected] or go to Worldea.org.