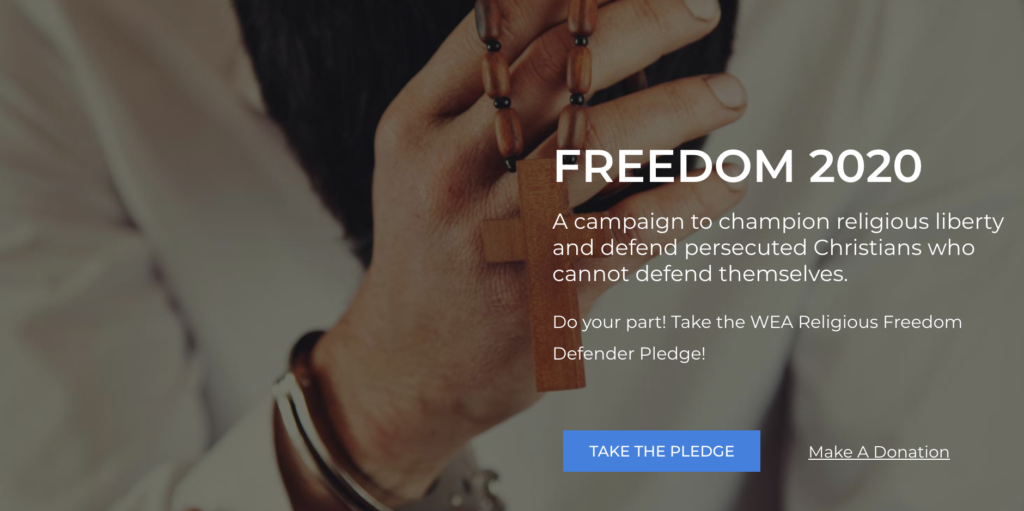 Last year was one of the bloodiest years yet for Christian believers. Every single day 8 Christians are killed, 23 Christians are raped or sexually harassed, and 10 Christians are unjustly arrested or imprisoned because of their faith. There were more than 9,000 attacks on Christian churches in 51 countries last year.
And now, in this Covid-19 crisis, a noticeable rise in authoritarianism has resulted in increased repression of religious minorities around the world.
The World Evangelical Alliance (WEA) Advocacy Team, with special status at the United Nations in Geneva and New York, works quietly and often behind the scenes but, in reality, is at the forefront of uniquely high level, influential, diplomatic intervention in defence of religious freedom and to stop persecution.
We serve in conjunction with church leaders in more than 130 nations as a major representative of the world's 600+ million evangelicals.
Being at "the table" in Geneva allows us to partner with Christian agencies, non-Christian faith groups, and secular human rights organizations, to advance understanding of evangelicals globally and of the human rights violations suffered by our member church alliances in more than 130 nations.
This is supplemented by work in the UN headquarters in New York and networking with the National Association of Evangelicals in the US, the Secretary of State in Washington DC, the UK Evangelical Alliance staff in the House of Lords in London, the European Alliance at the headquarters of the European Union in Brussels, and the African Union in Geneva.
With God's help we make change happen. Discriminatory laws get scrapped.  Churches get re-opened. Imprisoned pastors get released. Targeted converts to Christian faith get rescued.
"As evangelicals we want to be careful that anger and retaliation do not model our actions but rather that it be the Spirit of Jesus who forms our responses," said Bishop Efraim Tendero, WEA's Secretary General. "We work with our national evangelical church alliances to support their advocacy actions or, if they are unable to raise their voices for fear of making the situation worse, we step in on a global scale on their behalf to bring about change, prevent reprisals, and provide the visibility that they need."
WEA has launched FREEDOM 2020, a new campaign designed to bring awareness of these worsening persecution to the world, fund our global advocacy efforts for religious liberty and to defend persecuted believers who cannot defend themselves.
Our goal is modest – just $202,000 to help us top up our 2020 advocacy fund and fuel more victories over religious freedom oppression.  Whether it's a gift of $20, $200, $2,000 or more – we really need to hear from you right away and to know you're with us.
Take the pledge or make a donation here.