Esther Project Esther Project Esther Project

Women in Church Leadership
For years, the issue of women in church leadership – formal and informal – has been a touchy subject both theologically and institutionally. Sadly, many gifted women have been overlooked and discouraged. Thankfully, this is changing. A recent survey indicated 7 in 10 evangelicals supported women teaching, leading worship, and preaching in church. Yet, this has yet to be reality in church institutions.
The WEA is committed to the equality and co-leading of men and women when it comes to serving the Kingdom of God. THE ESTHER PROJECT is the WEA initiative that is actively working to:
God did amazing things through Esther. Esther's name symbolizes peace, joy, generosity, and justice. Her Persian name, Esther, means "the star." Biblically speaking, God uses his stars.
The framework for this initiative is built on Esther's characteristics: Esther listened to God and recognized His calling on her life. Esther had wisdom.
Esther never abused her authority. Esther loved God. Esther's faith was strong. Esther displayed courage. Esther showed humility. Esther had patience.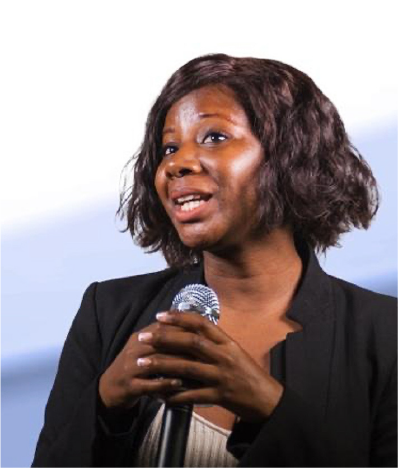 Our vision for THE ESTHER PROJECT is that over the coming years we will spark a movement of women and girls dedicating themselves to be an "Esther" and to applying their God-given gifts in the building of the Kingdom of God.
1. WEA Women's Commission
The goal of this global network is to equip Christian women in every sphere of life – church, community, family, and business – to contribute effectively to God's purposes and plans. This is a gathering place for women discuss issues specific to women at the church.
Working in eight regions of the world, the Commission encourages and connects women leaders of all ages to develop their gifting and talent, to act strategically and be a voice on issues impacting women and girls.
Conferences, training materials, a speaker's bureau, research, podcasts, growth groups and media representation comprise the expanding strategic activities of the Woman's' Commission.
To date, the Women's Commission has made significant inroads in the empowering of women at church. Some achievements include:

Developed The Call to All Christians, a prophetic statement setting out what
evangelical women across the world want to declare about the experiences of women and girls. 
Developed Rise in Strength (riseinstrength.net) as a founding partner. Rise in Strength is a platform for women in international leadership  
Developed resources around sound Biblical literacy on gender and equality, issues affecting women and girls such as family, violence, trafficking, persecution, and health
The impact of a healthy Woman's' Commission is
measured in the growing number of women
engaged in the Commission and church leadership
work and the increasing acceptance of women in
church leadership.
2. National Church Alliances
The WEA serves 143 and growing national alliances in as many countries which operate within 9 different WEA Regional Alliances. These alliances are comprised of many denominational members and thousands of churches. In these vital contexts, the WEA is increasingly facilitating the appointment of women to key roles of influence and inspiring the leadership ambitions of women within those countries.
In line with the WEA's Roadmap 2030, particularly with the strategic priorities of strengthening alliances, collaborating broadly with partners and being a leading voice in halls of power, some key activities moving forward include:
Promote co-leading of men and women in regional, national alliances, as well as affiliated members through the development of practical steps, language around leading, sharing of best practices. Leadership is understood as a) the ability to make decision, b) are allocated resources, and c) have access to other meetings of influences. 
Active journeying with select women leaders from regional and national alliances through providing a safe space and the offering of mentoring and coaching. 
Develop matrix and track the co-leading of men and women in the church. 
Speak in halls of power on women's issues. So, the Church is seen as a credible voice of wisdom in the debate related to women and gender.
The impact of this initiative is measured in the growing percentage of church leadership that is co-led by women.
In today's digital world, using narrative video to tell personal stories of triumph over barriers especially is a key method of attracting, influencing, inspiring and engaging people.
THE ESTHER PROJECT will enable the WEA to create and promote, through social and other media, the real-life experiences of difference-making women in the Church. In different languages and global regions, this interactive campaign will be targeted to both Christian women and current church leadership. 
To connect aspiring women and girls with others and the WEA, we will develop an online presence both using websites and the WEA proprietary app which the responders can use to access resources and make real-time connections with others. 
The impact of this campaign will be measured in the number of women who respond and begin a journey towards greater understanding of their gifts, role, and leadership potential.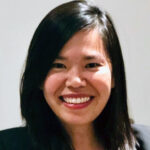 Dr. Peirong Lin holds the important and influential role in the global WEA network as Deputy Secretary General for Operations. She is the first woman in the 175-year history to do so. Peirong is a theologian and a passionate human development professional. She studied in university institutions in three different continents majoring in different academic disciplines with a Bachelor's degree in Business Administration, a Master's degree in Organizational Leadership and PhD in Theology and Religious Studies. Peirong enjoys working alongside diverse groups of people, listening closely to their different voices, and bringing them together to reach their common goals.
Native to Singapore, Peirong grew up in a multi-cultural and religious context. Her story is one of showing up, overcoming barriers, believing in God's call in her life and applying God-given gifts. She serves as a role model for woman and is excited to be giving oversight to THE ESTHER PROJECT is addition to her duties as Deputy Secretary General.
THE ESTHER PROJECT is a work in progress. Some of the activities described above are already underway, some are in development. We have projected a total amount of $450,000 (for all 3 pillars) to properly develop and launch these initiatives over the next three years. Funds are need for such vital resources as:
Staffing of our Women's Commission Director and Ambassador
Training and resource support of woman's' coaches and mentors
Development of resources in different medium with different languages
Production of women's events
Travel costs to national alliances for training
Video production of inspiring stories of accomplished women in ministry
Mass distribution costs of video stories to broad audiences of women
CANADIAN DONORS PLEASE CLICK HERE TO GIVE