Next to love – hope is one of our deepest longings.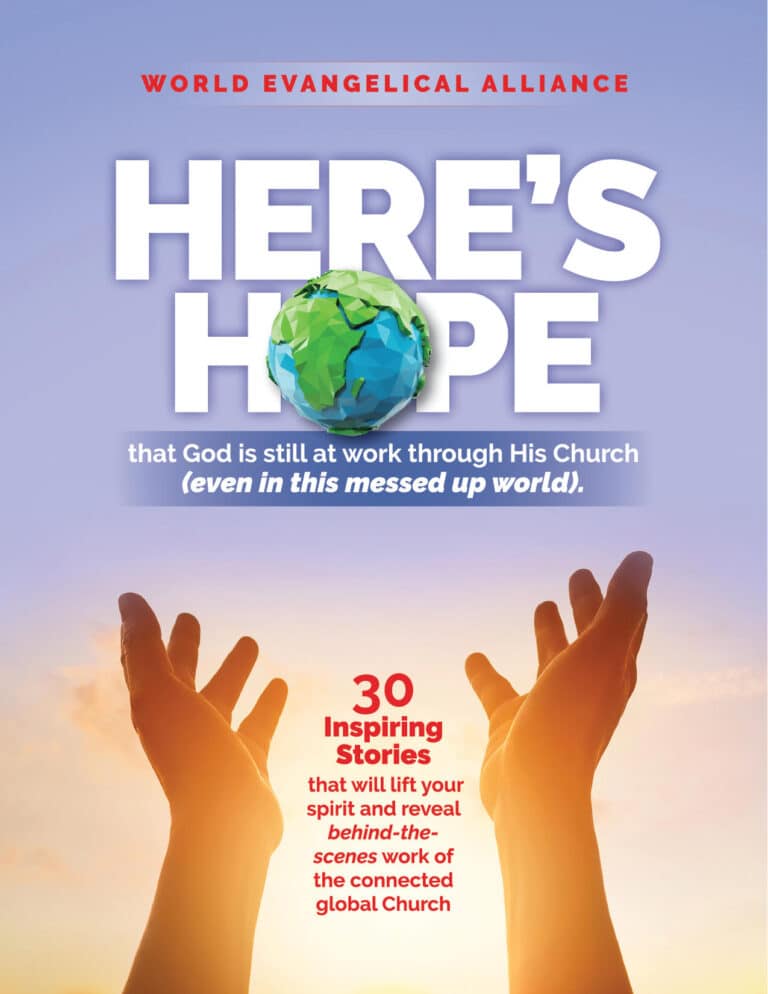 In these troubling times I want you to be encouraged, your faith strengthened, your hope deepened. So I've got some good news – news made alive by the Gospel of hope, stories that come from my travels around the globe. As Global Ambassador for the World Evangelical Alliance (WEA), I've met courageous believers and witnessed the hand of God powerfully ministering to people during their suffering and challenges. These encounters bring me great hope and in reading them, I think it will you too.

I've assembled 30 stories, photos and maps for your reading from 30 different countries. Chapters include,
Turkey – Where Faith Was Almost Snuffed Out

Kenya – A Canary in a Mineshaft

Ukraine – Which Road Ahead?

Palestine – Political Complexity is Not Its Only Story

Nepal – A View From the Top of the World
HERE'S HOPE is a free gift for you from the WEA, the global network of 600+ million evangelicals. 
Author, Here's Hope
Brian C. Stiller, Global Ambassador
YES, PLEASE SEND ME my free downloadable copy of HERE'S HOPE