The Fraternite Evangelique du Senegal held its Annual General Assembly in Dakar in the neighborhood of Keur Massar. The major theme was the Restructuring, for a more suitable F.E.S, useful and effective in his space and his time.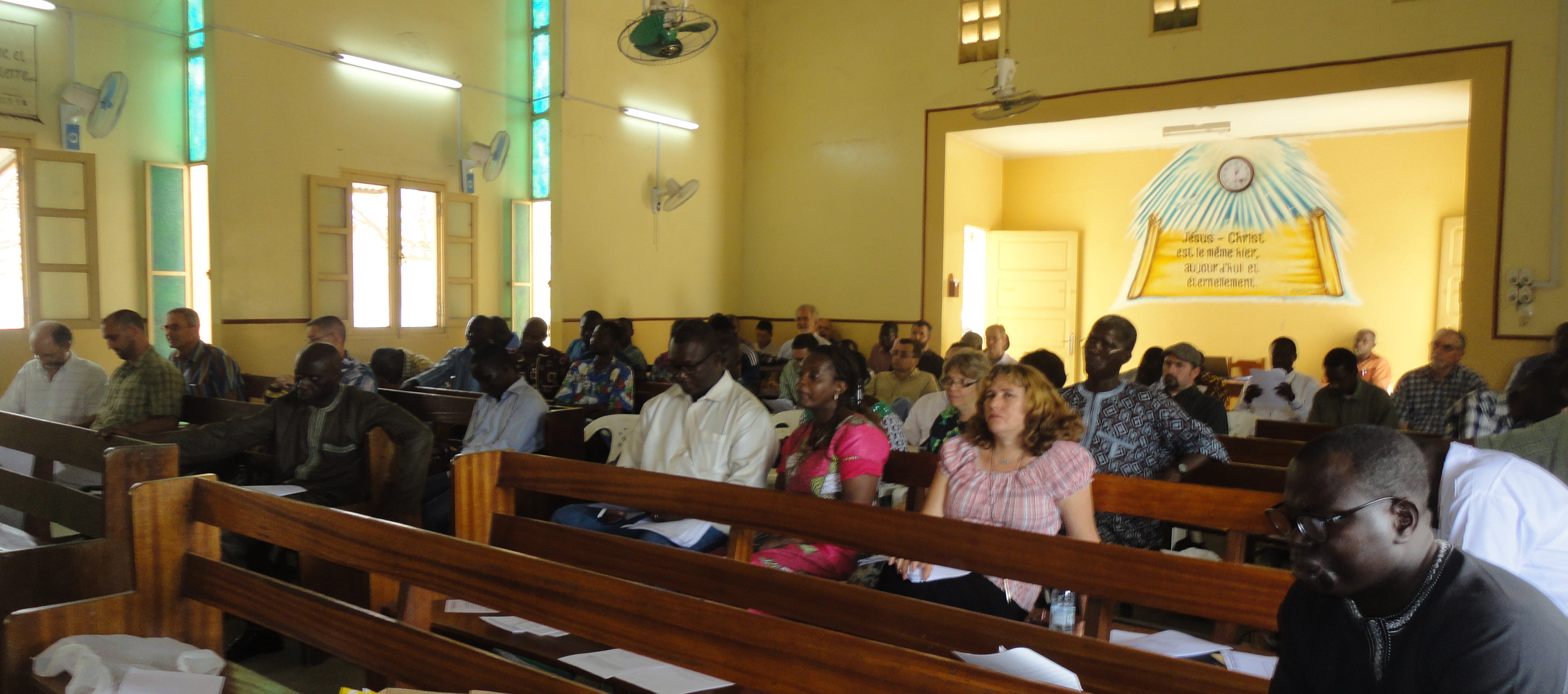 The interventions of the Missions' delegates, (Churches and organizations) have led to the conclusion that FES was in urgent need to review and readjust its texts to answer interpellations addressed to it such as the framework of cooperation with the State of Senegal and its components, as part of the collaboration with other Religious communities (the Catholic Church, the Muslim Brotherhoods etc), FES and the Women's Leadership, FES's position on the sensitive and recent topic of marriage for everyone .
FES's General Assembly mandated the Executive Office of FES to develop in the very near future, one or two commissions that will work to reflect on these issues and return to the 2016 General Assembly with proposals in which delegates will have to adjudicate.
The Office of FES led by Pastor Waly Sarr therefore seeks the prayers and all the support of the World Evangelical Community and the Evangelical Christians of Senegal who are at a decisive moment in their history.
FES brings together fifty-seven autonomous member entities (Missions, Churches, Organizations) from three (03) Theological families: Reformed (Lutherans and Presbyterians), Independents (Baptists, Mennonites and others), Pentecostals (Assemblies of God, Pentecostal churches and other Pentecostal Charismatic Churches).