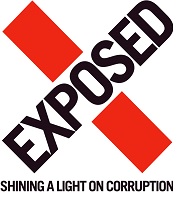 Ninety Christian leaders from every continent have signed an open letter to G20 leaders, urging them to take determined action on corruption and tax evasion. The letter, which represents one billion Christians worldwide, will be presented to the G20 summit in Brisbane this month.
The letter, organised by EXPOSED campaign, reminds the G20 that corruption 'robs US$850 billion each year from developing nations through illicit financial flows' and an additional '$160bn a year is lost through tax evasion'. EXPOSED calls this a conservative estimate which results in developing nations losing more through tax evasion than they receive in aid. EXPOSED believes this letter is the first move by such a wide constituency of the Church to take a stand on economic integrity issues.
Lord Paul Boateng, Chair of the African Biblical Leadership Initiative (ABLI) and a member of UK's House of Lords, says African leaders want to see change: 'G20 leaders cannot afford to ignore what a community of one billion Christians round the world are telling them in EXPOSED's open letter – that governments must take action on corruption, which traps millions in poverty in developing nations.'
The letter has been used by national Christian leaders in the past six months as a wake-up call to their own governments. Leaders have demanded action on local issues including land-grabbing, bribery and the disappearance of millions of dollars in tendering processes and contracts. In Brazil alone, over 300 Christian leaders signed the letter.
Senior African church leader and signee Rev Dr Suzanne Matale says: 'We in the Church are angry about corruption in business because it's stealing the livelihood of millions of people. It's incumbent upon the G20 countries to take action against those companies and multinationals who are registered with them, to make sure they conform to the same high standards that they would expect in their own countries.'
The open letter has been sent to all G20 leaders and will be presented in person to Australian MPs and a Treasury official, at a public event in Brisbane on 7 November (UK time), one week before the G20 meeting. Australia holds the presidency of the G20 this year and plays a crucial role in setting the priorities for the meeting. Philippine church leader and the letter's author Bishop Efraim Tendero will hand the letter over. He says: 'Corruption is a daily part of the news here in the Philippines. In the past year it has come to light that discretionary funds in the hands of politicians, totalling $2.2m, have been diverted through bogus non-government organisations.'
Rev Joel Edwards, who heads EXPOSED, says: 'Good economic practices make sense for all nations and they help business to flourish if we all play by the same rules. If the G20 fails to act or only takes half-hearted action, then it's the poor who will suffer most - most definitely the poor in developing nations, but also the poor in Europe and Australia. Brisbane's meeting is a crucial time to see resolute action.'
The letter states that siphoning off vital funds from developing countries means that people die because of poor healthcare provision or because funds are diverted into the pockets of officials: 'The lives of 230 children could be saved every day if corruption issues were addressed.'
G20 nations, which control 85% of the world's economic activity, have already begun to tackle corporate bribes, profit shifting and tax evasion. EXPOSED urges leaders to act not only in their own interests but on behalf of small and poor communities by providing clear, open information and funding, so that developing nations can access and use data from multinationals and governments. Australian Treasurer Joe Hockey has gone public on the need for accountability by the G20: 'These commitments will be meaningless if they don't translate into real outcomes.'

EXPOSED is a coalition of Christian churches and organisations that aims to challenge the global Church, business and governments to highlight the impact of corruption on the poorest of the poor. Partners include: World Evangelical Alliance, Ame a Verdade: Evangélicos Contra a Corrupção, British and Foreign Bible Society, Micah Challenge, Paz y Esperanza, The Salvation Army, Tearfund, Transparency International UK, Unashamedly Ethical, World Council of Churches, World Pentecostal Fellowship