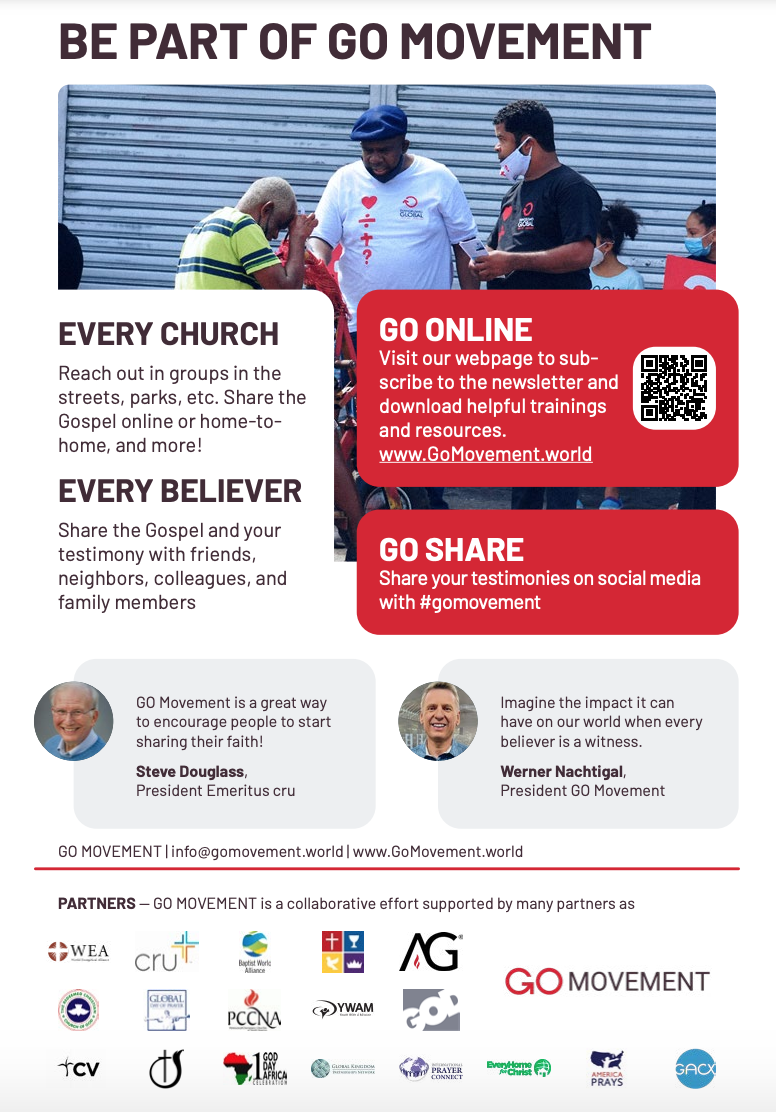 The WEA joins over a dozen partner organizations in encouraging churches to participate in Global Outreach Day (GO Day), which falls on May 29 this year.
Since 2012, a growing number of churches and ministries has been working together to mobilize and equip millions of believers to be a witness and to share the Gospel on GO Day. In 2020, the movement was named as GO MOVEMENT, aiming to mobilize and equip every believer to be a witness and to unite organizations and churches to work together to reach the world with the Gospel.
Many denominations, local churches, ministries, and networks are involved with the movement. The month of May is a joint catalytic emphasis with GO MONTH and GO DAY. With the goal to inspire believers for an ongoing evangelistic lifestyle and to reach during the GO DECADE the entire world with the Gospel by 2030.
On GO Day, churches and individuals are encouraged to focus on sharing the Gospel, praying for the lost, and making disciples of Christ.
For more information, view the flyer or visit the website of GO MOVEMENT.