August 23, 2011

Announcement: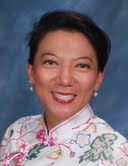 WEA is pleased to announce the appointment of May-Lynn Chang as Senior Communications Advisor. In this role, May-Lynn will report directly to the Secretary General and will serve on the Senior Leadership Team.

May-Lynn comes to WEA with a rich professional background and a strong spiritual heritage. Along with a degree in law, May-Lynn has worked in government, financial and media sectors. Previously, May-Lynn served as Walden Media's Director of Strategic Marketing where she worked together in the promotion of the film Amazing Grace. She is currently on the women's ministry leadership team in an Assemblies of God Church in California.

As Senior Communications Advisor, May-Lynn will strengthen WEA's global voice with more effective and diverse media coverage, and maximizing awareness and positive exposure of WEA's campaigns and initiatives. In addition she will serve as WEA' s primary Champion for the inaugural 2012 Global Marriage Week and will assist in our Daily World Report television broadcast seeking to achieve global recognition, increase viewership and become the industry's leading example of news and story reporting.

Please join us in welcoming May-Lynn to the WEA family.

Contact: WEA Communications, [email protected]

The World Evangelical Alliance is made up of 128 national evangelical alliances located in 7 regions and104 associate member organizations and global networks. The WEA is the world's largest association of evangelical Christians serving a constituency of 600 million people. The WEA is a voice to governments, media, and other faith communities and holds consultative status at the United Nations.