This story is also available in Spanish, French, Hindi, Japanese and Chinese.
In November 2019, the WEA invited an international Spiritual Care Team to minister to delegates at the WEA General Assembly in Bogor, Indonesia. This team included leaders like Pastors Jeff and Annette Hammond of Abbalove Church, Jakarta, Indonesia and Dr. Elizabeth Leelavathi Manasseh, from Bangalore, India. Here is her story.
In November 2019, I participated in the WEA General Assembly as a member of the Spiritual Care Team. This was a wonderful experience for me. I had opportunity to encourage and pray for many women leaders from around the world as well as local young people. It was a great joy to reconnect with dear WEA friends as well as make new friends. Furthermore, it was a time of learning. 
Upon returning to India and after much prayer, I began preparing for the formation of three Spiritual Care Networks, based on the concept of team work and ministry. 
First, I formed a Spiritual Care Team of ten members. We have kept this as a small, personal team and interact regularly via social media. Our focus is prayer, fellowship, instruction, learning and united action.  
Next, I developed the Asia Spiritual Care Network. Currently, we have 45 men and women interacting daily via social media with devotional messages, scripture texts, spiritual songs, webinars and prayer requests. I praise God for this group of godly young adults, middle adults and older adults/Senior Citizens.  
Mr. Those lives with his family in Kohima, Nagaland. An influential Christian leader and professional, he shares: "I am glad to be in this Network. There is caring, sharing, praying and building up of one another in this group. I am blessed to be here."  
Neena shares:  "I am happy with this group. I am learning so much. I am empowered spiritually. I am also given the joy of empowering others spiritually." 
Global Women's Spiritual Care Network
In April 2020 God started speaking to me through the COVID lockdown challenges to form the Global Women's Spiritual Care Network. My vision was to develop a group of women leaders with a passion to be personally spiritually empowered and simultaneously reach out to empower women and families in our particular contexts. 
This grassroots network has been growing tremendously. Today there are members from the following nations: Australia, Canada, India, Indonesia, Malaysia, Singapore, New Zealand, Paraguay, the United Arab Emirates, the United Kingdom and the United States. Most are professionals in various fields; a few are retired. The group ranges in age from 28 to 70 plus. 
 We have discovered it advantageous to divide into small Spiritual Care Clusters for deeper spiritual care. Each Cluster consists of six persons with "one among equals" as leader. The members of these Clusters are encouraged to advance holistic spiritual care of each other.  Sharing, praying, fellowship and caring are done mostly via social media. Sometimes when we are allowed to travel, we visit sisters in our Cluster or other Clusters.  
The concept of Clusters is "downline" oriented; each cluster is encouraged to duplicate itself and so on.
Here are some stories of what the Lord is doing in some of our Clusters:   
Starla is the administrator of India Pentecostal Bible College and Seminary in Kerala. Her family founded this Seminary. Recently Neena and her family visited Starla at her place.  Both the families enjoyed food, fellowship, sharing and praying together.  Neena's relative's young adult son had suddenly died in the Middle East. Starla's family was able to reach out to the bereaved family and provide spiritual care.  
A member of another Cluster and her mother died on the same day on 6th May 2021 in the same hospital due to COVID.  All of us have stood strong with her husband and two sons through prayer and encouragement.
Another Cluster member, Vimala lost her husband and mother-in-law in August due to Covid. Vimala did not know this, as she too was in the hospital and isolated due to the virus. She missed their funeral service.  We stood strong with her.  The leader of her Cluster is taking care of her.   
We are noticing that many "Covid widows and widowers" have emerged. Zoom and WhatsApp meetings have been going on to meet their spiritual needs but we are also responding to common needs. Some of these people, for example, have not had salaries for three or four months; some even longer. Our understanding of spiritual care includes meeting these common needs. 
Ms. Elizabeth Simon is retired recently from her Bank position. She is a widow and has a daughter and works alongside the YWCA. Recently, seeing a great need for education in her district, she started classes with free tuition for children and teens at her home in Chennai.*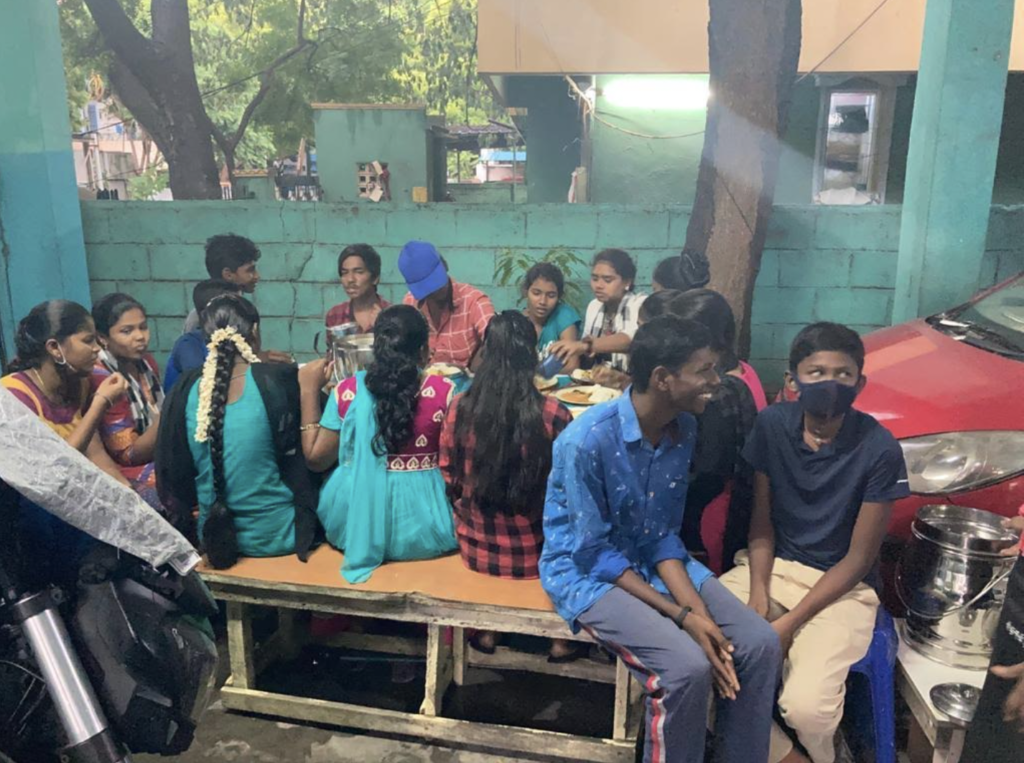 Pastor Lakshmi and her two children are living with HIV and AIDS which they contracted from her husband. Last week Alveena and Katherine, two Spiritual Care Team members invited Lakshmi and her children to a prayer meeting. They gave her their old but good Fridge as she feeds her poor congregation every Sunday and needed a fridge to store the home made food. They are also collecting clothes, blankets, utensils, soaps, oil and so on for those in the congregation who need help.
There are, of course, dozens of similar stories from other Clusters in other countries!
In addition to the above good deeds, we have developed Spiritual Care Team Kingdom Mindset Webinars. We organize monthly meetings on the third day from 7 to 8:30 pm or from 8-8:40 pm. We have just concluded the webinar You, We, I and the Kingdom of God. On the 3rd October 2021 our webinar will be Reflections of Life after Death.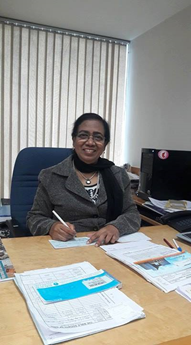 Recently, I presented a forty minutes webinar on Biblical and Theological Perspectives of Care Ministries. For more information on these and other webinars, please contact me via the email address at the end of this article.
In conclusion, the Spiritual Care Teams and Clusters of the GWSC Network are experiencing the power of God. While we are engaged with our own work, professions, church responsibilities and family responsibilities, we are making every effort to meet the needs of many impacted families during this global crisis.
We know that God cares for us daily, in all circumstances. He cares for humanity and His entire creation. We are called to extend God's love to people whom we are responsible for and the whole of God's creation in this world.
If we know how to take spiritual care of ourselves and one another, we will be able to take care of people in the wider sphere of Care Ministries. In the Christian context, Care Ministries are related to discipleship of the heart and based on Kingdom values. We are the 'Salt of the Earth and Light of the World.' This helps us, further, to think deeply on God's love in every situation and to joyfully serve people in His Name.
Dr. Elizabeth Leelavathi Manasseh served with the Evangelical Fellowship of India from 1978 to 2007 giving leadership to the Christian Education Department and Women's Ministry Department. She also served the Bible Society of India as Vice Chairperson of the Board and Director of Church Relations and Resource Mobilisation Department.
Dr. Leela has served with the World Evangelical Alliance Commission on Women's Concerns since 1990 in various roles: Vice Chairperson, Honorary Director and more recently as Chairperson (2010 to 2015). She also has served with the WEA's Human Trafficking Task Force. 
You are welcome to join the Global Women's Spiritual Care Network. For more information please contact us at [email protected].