"I will exalt you, LORD, for you lifted me out of the depths and did not let my enemies gloat over me. LORD my God, I called to you for help, and you healed me" Psalm 30:1-2
Dear Friends in Christ,
The World Evangelical Alliance is a global ministry working with local churches around the world to join in common concern to live and proclaim the Good News of Jesus in their communities. God is glorified and the nations of the earth are forever transformed.
The purpose of the WEA Religious Liberty Prayer Release is to keep you informed and mobilized in prayer and intercession for the needs of justice and religious liberty in the Church around the globe, so that we can stand together for the work of the Kingdom and the healing of the Nations. The Prayer Release is comprised on the basis of different credible Christian based resources.
PRAYER ALERT
Pastor Youcef Nadarkhani may face execution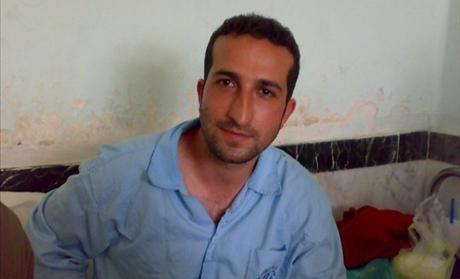 Pastor Youcef Nadarkhani
Youcef Nadarkhani, an Iranian pastor convicted of apostasy and sentenced to death for refusing to recant Christianity, may have received a final execution order, according to the American Center for Law and Justice.
The Iranian pastor who has been imprisoned for over 2 years is said to be at imminent risk of execution.
According to Iranian law once an execution order is issued it can be carried out in the prison, without any further notice.
Pray for Youcef Nadarkhani
Pray for his family and immediate release from prison

Suicide attack on church kills
Suicide attack on church kills 2 in NIGERIA

Blast outside Christ Embassy church in Suleja (Reuters)

26 February, A suicide bomber drove a car packed with explosives into Church of Christ headquarters in Jos, Nigeria, killing 2 and injuring 38 people. It is also reported that Christian youth beat 2 Muslims to death in revenge for the attacks.
In another attack from 19 February, a bomb was detonated outside a church building in just 2 months after Boko Haram Islamists killed 44 Christians in a church bombing near Madalla.
The blast occurred in front of Christ Embassy church during their Sunday worship injuring 5 people and destroying 5 vehicles parked in the area. Triumphant Ministries International Church which is situated near the site of the explosion is considered to be the other target of the bombings.
The attacks are suspected to be carried out by Boko Haram militants, who seek to impose Sharia law throughout Nigeria.
Prayer points:
Pray for God's healing mercy upon all those injured from the attacks
Pray for God's comfort upon the families of those who have lost loved ones
Pray for protection over Christians in Nigeria who are continuously targeted by Islamic militants
Pray for wisdom and guidance upon Christians to respond to attacks in a Christ like manner and avoid retaliation
Pray that Boko Haram would cease all violence against Christians and turn away from evil
Buddhist monks threaten pastor, church ordered to close down in SRI LANKA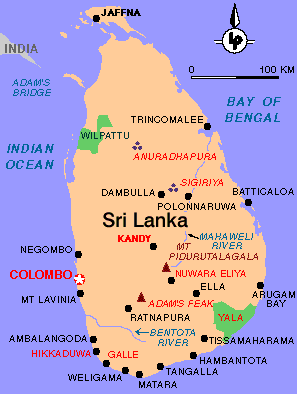 20 February, A pastor in Ambalangoda, Sri Lanka was threatened by a large group of Buddhist monks who accused him of conducting Christian religious activities. He was also warned to not convert Buddhists. When the pastor responded to allegations, he was slapped and assaulted by one of the monks. The extremist Buddhist monks have issued an ultimatum for the pastor and his family to leave the village or face death.
On the 27 February, the monks organized a large demonstration in front of the Police station against the pastor. The pastor was ordered by the Police to stop worship services and close down the church. (NCEASL)
Prayer points:
Pray for protection over the pastor and his family
Pray that the pastor who has served in the village for over 10 years will be able to stay and continue ministering the Gospel
Pray that the Good News of the Gospel will continue to spread in Sri Lanka in spite of extremist attacks

Pastor arrested during house church raid in MONGOLIA

The new lock inserted by government officials (CHINAaid)
February 16, It is reported that on 2 January Pastor Wang Dawei of Canaan Church was arrested by government officials for conducting worship service in Xilinihot, Inner Mongolia.
During the raid on the house church, officials destroyed church property, tore down banners and forced an end to the worship service and warned all Christians present that if they did not join a government recognised 'Three-Self church', they will be arrested and the the house church will be banned. Furthermore the officials confiscated Bibles, hymn books and all printed matter.
After dispersing the congregation the government officials installed a new lock on the church door.
Referring to the incident in media interviews, Pastor Wang Dawei stated that both he and his congregation are prepared to suffer persecution for the sake of their faith and urged Christians everywhere to pray for them.
Prayer points:
Pray for the congregation at Canaan Church that they will be able to meet for worship
Pray for God's protection and guidance upon Pastor Wang Dawei during this difficult time
Pray for all Christians in Mongolia who are unable to attend a church, that God will make way for them to gather together in worship
Christian beheaded in SOMALIA

Al Shabaab militia
9 February, Islamic extremist group Al Shabaab beheaded a Christian man in the outskirts of Mogadishu last month. Zakaria Hussein Omar (26), an employee of a humanitarian organisation banned by Al Shabaab was found murdered on 2 January in Cee-carfiid village, Mogadishu. A friend of Omar who identified the body said that Omar had expressed fears over his life when the organistaion he worked for was banned by Al Shabaab.

Omar an accountant by profession, converted to Christianity 7 years ago while he was living in Ethiopia. He leaves behind his wife, parents, brother and four sisters.
Violent murder of Christians by the Al Shabaab has continued unabated. In September 2011, the militants beheaded a 17 year old Christian near Mogadishu. The Islamic militants seeking to impose a strict version of Sharia law and ridding the country of Christianity killed Guled Jama Muktar on 25 September 2011 in his home near Deynile. Earlier that month, the militants beheaded another Christian convert, Juma Nuradin Kamil, in south-western Somalia.
Prayer points:
Pray for God's comfort upon the grieving family of Zakaria Hussein Omar
Pray that Al Shabaab will cease all violence against Christians in Somalia
Pray for God's protection over all Christians in Somalia who are being continuously harassed for their faith
FOR MORE PRAYER RESOURCES VIEW ONLINE
Help us to keep doing this.