" Sing the praises of the LORD, you his faithful people; praise his holy name. For his anger lasts only a moment, but his favor lasts a lifetime; weeping may stay for the night, but rejoicing comes in the morning" Psalm 30:4–5
* World Evangelical Alliance is a global ministry working with local churches around the world to join in common concern to live and proclaim the Good News of Jesus in their communities. God is glorified and the nations of the earth are forever transformed.
The purpose of the WEA Religious Liberty Prayer Release is to keep you informed and mobilized in prayer and intercession for the needs of justice and religious liberty in the Church around the globe, so that we can stand together for the work of the Kingdom and the healing of the Nations. The Prayer Release is comprised on the basis of different credible Christian based resources.
_________________________________________
Remembering slain minorities minister Shabhaz Bhatti of PAKISTAN

March 2, Marked the 1st year anniversary of the tragic assassination of Pakistan's Minorities Minister, Shabhaz Bhatti. He was targeted by Islamist extremists for his continuous opposition of the country's much criticized blasphemy laws. A vigorous advocate for persecuted religious minorities, Bhatti (42), the only Christian in the country's cabinet was an ardent advocate for the oppressed in spite of many threats to his life. On 2 March 2011, he was shot to death by suspected Islamist terrorists while he was on his way to a government meeting in Islamabad.
Christian groups have continued to raise concerns over the credibility of the police investigation which is presently ongoing while perpetrators of the crime are still believed to be at large.
Prayer points:
v Pray for the abolishment of Blasphemy laws that Shabhaz Bhatti bravely fought against
v Pray for God's protection and guidance over the family of Shabhaz Bhatti
v Pray that investigations on the incident will be carried out impartially and that justice will be soon delivered
v Pray for protection over all Christians in Pakistan who at present are falsely victimized by Blasphemy laws

Pastor assaulted by Hindu extremists arrested in INDIA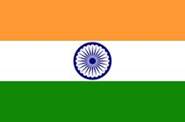 March 4, A pastor was arrested in Karnataka, after Hindu extremists barged in to a worship meeting and assaulted the pastor, accusing him of carrying out forced conversions.
According to reports, the Hindu extremists also assaulted church members and took Pastor K Manohar and his wife to the Ankola Police station where they were detained. The pastor's wife was released later that day, following intervention by area Christian leaders . However Pastor Manohar was charged with 'deliberate and malicious acts intended to outrage religious feelings of any class by insulting its beliefs'. Reports state that Pastor Manohar was released on bail on 5 March. (EFI)
Prayer points:
v Pray for protection over Pastor Manohar and his family
v Pray that all charges brought up against Pastor Manohar will be dropped
v Pray for God's protection over all Christians in Karnataka who are continuously harassed for their faith

Court sentences priest for Church building violation in EGYPT[i]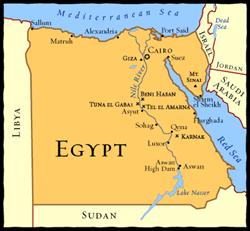 March 7, Rev. Makarious Bolous from the Mar Gerges church in Egypt was sentenced to 6 months imprisonment for an alleged violation when constructing the church building in Aswan.
The same church was burnt down by a mob on 4 September 2011, but none of the imams who called for the attack or the Muslim villagers who destroyed the church building have been charged with any crime.



Rev. Makarious Bolous who was sentenced on 4 March stated that his conviction and punishment, coupled with the absence of legal action against those who burned down the church building, clearly indicate persecution of Christians and a double standard when applying the law.
Prayer points:
v Pray for Rev. Makarious Bolous that he will be exonerated from all charges
v Pray for just treatment by authorities for Christians in Egypt
v Pray for protection over all Christians in Egypt who are continuously being persecuted for their faith
Sign up for WEA RLC Prayer Newsletter, Click here
ü Visit WEA RLC
http://www.worldevangelicals.org/commissions/rlc
ü Follow us on TWITTER!
ü Additional prayer items are available at the WEA website,
http://www.worldea.org/index.php/prayer
ü Donate for prayer newsletter, Click here
(Please state 'WEA RLC – Prayer News' in contribution form)
---