The Evangelical movement in Italy is going through a significant transition as far as the public witness of the Gospel is concerned. Having being a persecuted minority for centuries, Italian Evangelicals have developed a skeptical if not negative approach towards the public square. Staying away from society was one of the defining features of true spirituality. However, a change has been taking place for a couple of decades and is now gaining momentum. Beginning from a new awareness of religious liberty issues in the Nineties, Evangelicals have been subsequently encouraged to think about their positive contribution to the welfare of society at large. The Lausanne Covenant and the Lausanne "spirit" have been helpful tools in this transition.
On June 15th nearly 250 people from all over Italy met for a "Christians for the Nation" conference at Parliament in Rome. Evangelical MP Sandro Oliveri hosted the meeting and the deputy speaker of the Assembly, Rocco Buttiglione, gave an encouraging word about the impact of Evangelicals in Italian society. Various people with an experience in socio-political engagement gave a testimony on opportunities and challenges of Christians involvement in the public square. Giuseppe Rizza of the Italian Evangelical Alliance gave a stimulating paper on the Cape Town Commitment. Then, nine round tables discussed issues of religion freedom, culture, media, school, bioethics, family, youth, social work, business, and integration, resulting in a report on each one of them.
A huge work is before us, but the widespread impression is that we are about to overcome the inward-looking, suspicious, and fragmented attitude to embrace a Gospel-centered and missional outlook. Italy is waiting for the third way of the Gospel which is not what traditional religion is about nor has to do with the secular version of a liberal Christianity. The country is waiting for a Gospel impact that is able to transform its whole ethos.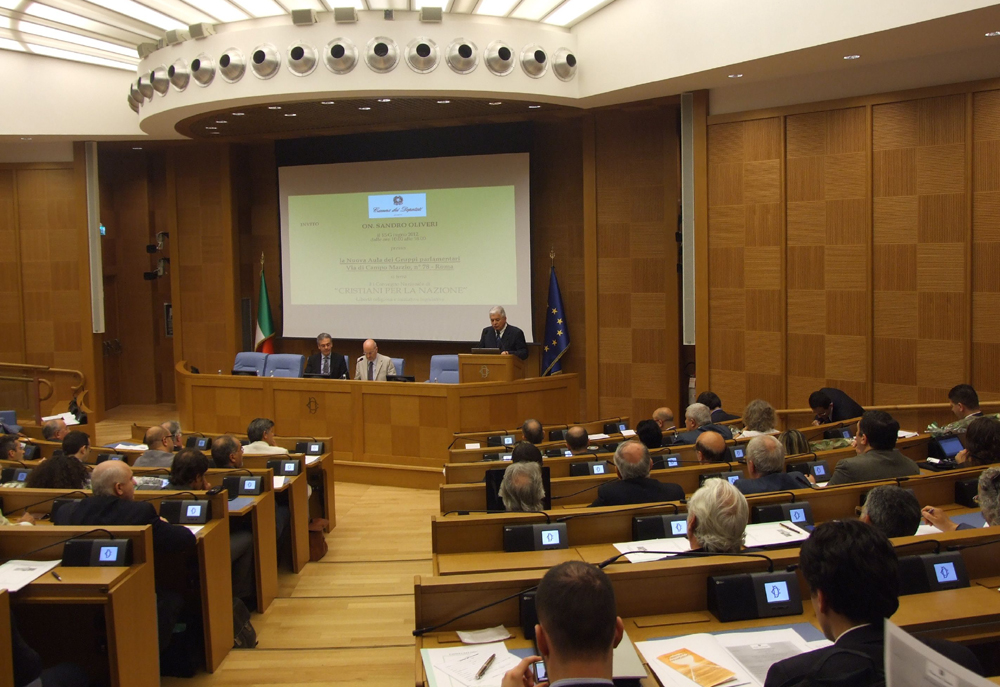 "Christians for the Nation" Conference at Parliament in Rome