Between two side events on Pakistan and on Sri Lanka at the UN Human Rights Council in Geneva, the International Institute for Religious Freedom (IIRF) announced Godfrey Yogarajah from Sri Lanka as the new Chair of its board of supervisors. Yogarajah has been General Secretary of the Asian Evangelical Alliance before he assumed his present office as Executive Director of the Religious Liberty Commission of the World Evangelical Alliance.
The founding chair of the IIRF, Dr Paul C. Murdoch, who teaches missiology and world religions at the Albrecht-Bengel-Haus in Tübingen (Germany), will stay on the board of supervisors as Chair Emeritus. The board thanked him for his diligent work in the founding phase of the institute.
Besides having a new chair, Esme Bowers was elected into the board of supervisors representing Africa and the Cape Town Bureau of IIRF. Esme Bowers is the Secretary for the International Board of the Lausanne Movement, Chairperson of Africa Enterprise and Chairperson of the Women's Commission of the Association of Evangelicals of Africa (PACWA).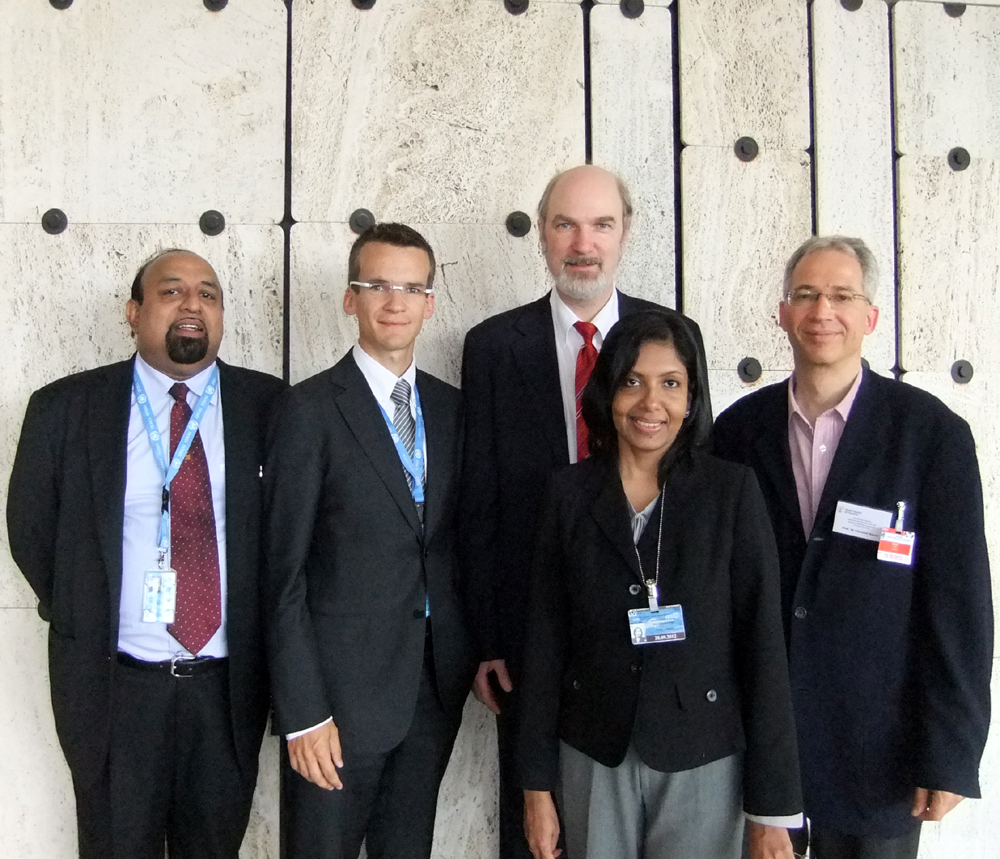 IIRF's leadership in the UN-Human Rights Council building (from left): Godfrey Yogarajah (new chair), Michael Mutzner (WEA permanent representative to the UN in Geneva), the three IIRF directors: Thomas Schirrmacher (Germany), Roshini Wikremeshine (Sri Lanka), Christof Sauer (South Africa)

The International Institute for Religious Freedom (IIRF) is a network of professors, researchers, academics and specialists from all continents, who together monitor and assess the religious freedom situation worldwide. IIRF aims to ensure that comprehensive studies are carried out and made available without duplicating existing projects.