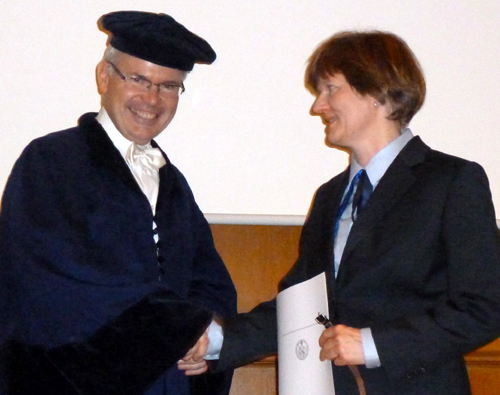 The World Evangelical Alliance congratulates Dr. Christine Schirrmacher on the completion of her professoral thesis on 'Apostasy in Muslim Theology' and the beginning of her teaching career at the Islam department of the Friedrich Wilhelms State University in Bonn, one of the leading universities in Germany.
Dr. Geoff Tunnicliffe, Secretary General of the WEA, said: "This is a very significant appointment at a prestigious institution. It is a recognition of Dr. Schirrmacher's academic credentials in the public square. We are very grateful for her witness in the marketplace of ideas."
Dr. Schirrmacher is Spokeswoman on Islam of the WEA and Executive Director of WEA's International Institute of Islamic Studies, a global network of professors of Islamic studies, that focuses on presenting researched and reliable information to governments, universities, media and churches.
Presently she also heads the Islam Task Force of the WEA that prepares a global agenda concerning Islam for the WEA General Assembly in Seoul 2014 in close cooperation with the regional Evangelical Alliances in Asia and Africa.
Dr. Wilf Gasser, WEA's Associate Secretary General, who is responsible for the support and development of WEA initiatives and task forces, expresses his gratitude to the group of people forming the new task force.
"Islam is confronting the evangelical community with so many challenges that it is vital to bundle our expertise to address the many issues not out of fear, but out of competence and a clear understanding," Dr. Gasser says, and adds: "We are privileged to have so many experts whose motivation is rooted in the love of Christ."
Dr. Schirrmacher will stay professor of Islamic Studies at the "Evangelisch-Theologische Faculteit" (Protestant University) in Leuven/Belgium, where she teaches since 2005. She will also continue teaching at the Diplomate's School of the Minister of Foreign Affairs in Berlin and several government institutions of security policy.

###

MEDIA CONTACT: [email protected]
Over two billion Christians in the world today are represented by three world church bodies. The World Evangelical Alliance (WEA) is one of those, serving and representing more than 600 million evangelicals. Launched in 1846 to unite evangelicals worldwide, the WEA continues to be a dynamic movement with 7 regional and 129 national Evangelical Alliances, and over 150 member organizations. WEA's mission is to speak as a trusted voice, to equip members and leaders for global impact and to connect its members and others for common action in the furtherance of God's reign. For more info e-mail at [email protected] or go to Worldea.org.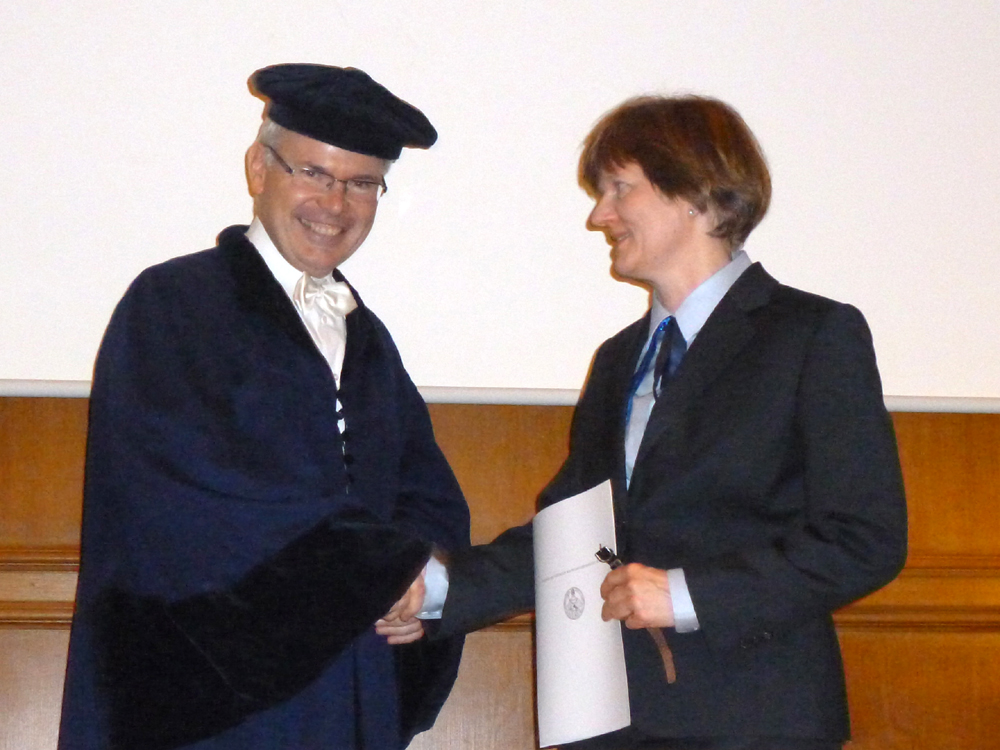 The Dean of the Philosophical Faculty, Prof. Dr. Paul Geyer, congratulates Dr. Christine Schirrmacher
(© IIRF)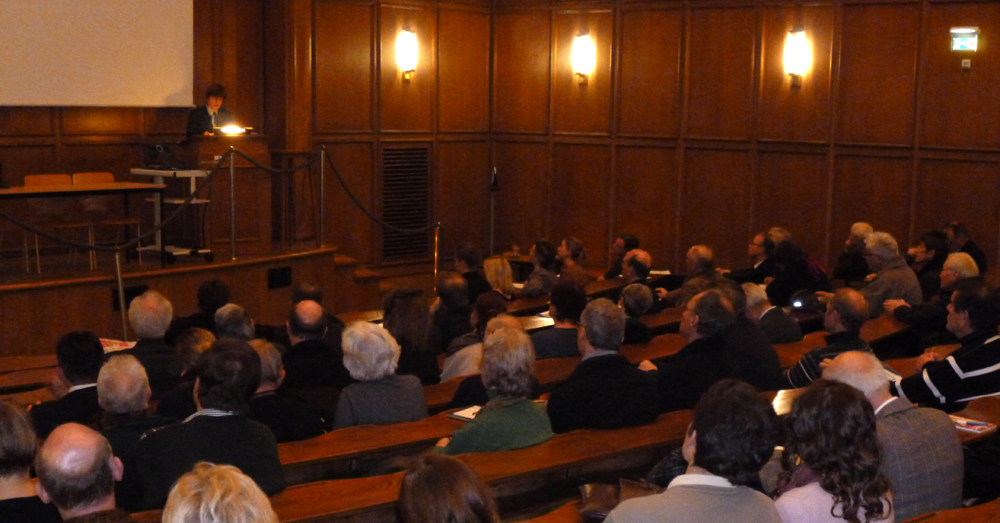 Dr. Christine Schirrmacher during her inaugural lecture at the University of Bonn (© IIRF)