Download the Magazine on NCEASL website

The Youth Evangelical Alliance (YEA) has just launched "Flip It", a bi-monthly magazine to inspire Christian youth to follow Jesus into the nation, to seek transformation at every level of society. Written by youth for youth, what follows in these pages is an attempt to tackle difficult issues that presents a challenge to us as we live out our faith and strive to take the whole Gospel to our nation.
The YEA, an arm of the National Christian Evangelical Alliance of Sri Lanka, is an interlink between young people and God's mission in the nation.
Included in the first issue are topics such as:
Women and the Church
Following Christ to Simplicity
Theology through Design
The Christian and Law
Handling Fees? Really?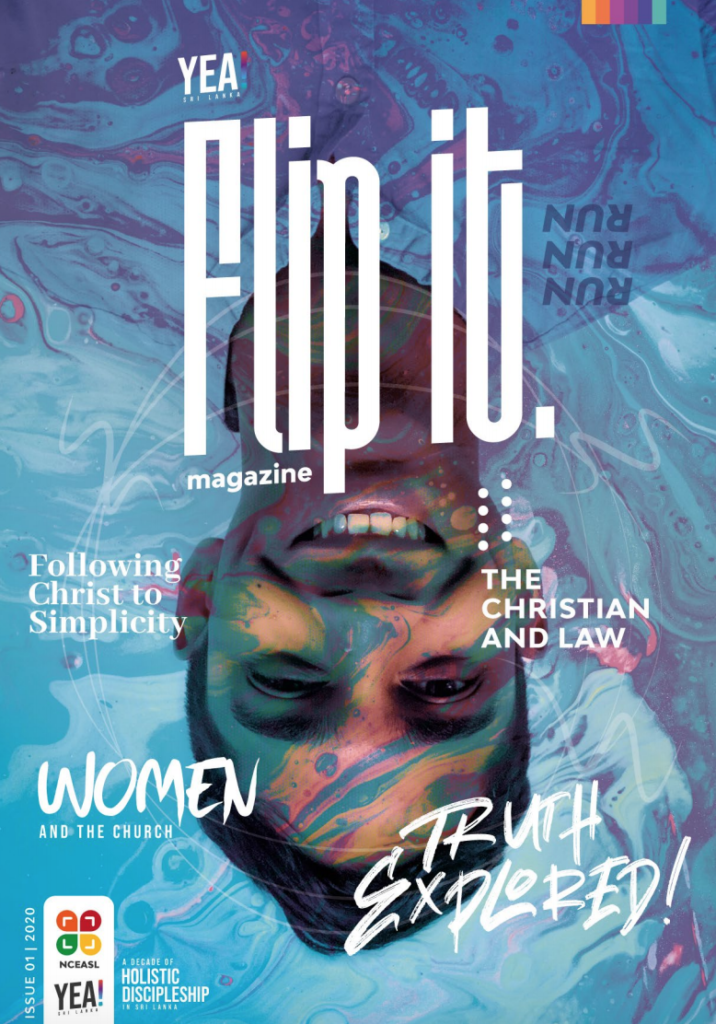 ]]>


<![CDATA[_en]]>
<![CDATA[field_5d8bb55cbfecb]]>


<![CDATA[es]]>
<![CDATA[]]>


<![CDATA[_es]]>
<![CDATA[field_5d8bb563bfecc]]>


<![CDATA[fr]]>
<![CDATA[]]>


<![CDATA[_fr]]>
<![CDATA[field_5d8bb569bfecd