The Peace and Reconciliation Network
We are pleased to announce the appointments of Dr. Salim J. Munayer as the Network Coordinator for Middle East and North Africa and of Martin Kapenda as the Network Coordinator for Africa for the Peace and Reconciliation Network (PRN), a commission of the World Evangelical Alliance.
PRN was established in 2016 and under the leadership of Dr. Johannes Reimer in Germany, and has been helping people in several conflict situations (such as in the Ukraine, Mali, several -stan countries in Central Asia, and even in Germany and North America), expanding the reach of the Gospel, and establishing reconciliatory practices through Evangelicals. Through executing the TRAIN-Strategy (more online), Christians have been equipped for enabling their communities to experience Shalom in a holistic way.
New Network Coordinator for MENA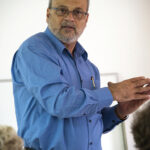 Born to a Palestinian Christian family in the city of Lydda, Dr. Munayer interacted with various Jewish, Christian and Muslim populations from a very young age. Following his diverse childhood and academic studies in theology, he founded Musalaha ('reconciliation' in Arabic) in 1990—an organization promoting, teaching, and facilitating reconciliation between Israelis and Palestinians. Dr. Munayer continues to serve as its director for more than 30 years and also works as an adjunct Professor at Fuller Theological Seminary, Pepperdine University, the Hebrew University of Jerusalem, and the Bethlehem Bible College.
To this new appointment with PRN, Dr. Munayer brings with him a wealth of practical and academic expertise in reconciliation, peace, contextual theology, the Palestinian-Israeli conflict, and interreligious dialogue. Over his 30 years of work in the field, Dr. Munayer has trained thousands of Palestinians, Israelis, and internationals in reconciliation.   
Johannes Reimer, Global Director of PRN about Salim: "Dr. Salim Munayer is Israel/Palestine´s voice of peace and reconciliation.  For more than 20 years, Munayer has been writing on issues of reconciliation and leading the globally known Musalaha-Movement. His appointment as Regional Coordinator of PRN WEA is a great blessing to the whole WEA community."
New Network Coordinator for Africa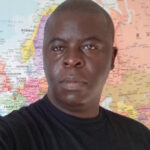 Martin has been serving as the National Coordinator of Micah Zambia, which is part of Micah Global. He holds a Master's degree in Development studies from the University of KwaZulu Natal, Durban, South Africa and another Master's Degree in African Theology from the University of Natal.
He also serves on the Renew Our World Global Campaign Leadership Team and is a Member of the WEA's Human Trafficking Taskforce. Martin also sits on the Board of Forgotten Voices Board and is part of the leadership of Tehila Zambia, a child protection organization. He has taught at the Evangelical University as an adjunct faculty member. He is married to Mable and they have two teenage children. 
What Motivates Martin?
The African continent has witnessed multi-layered forms of violence which include ethnic tensions, political conflicts and religious conflicts. These different forms of violence have led to war, domestic and national conflicts and widespread misunderstandings. Martin believes that the church in Africa is well positioned to facilitate peace building efforts at both local and national levels. It is for this reason that Martin is excited about PRN which he sees as a potential platform for the church, organizations and individuals concerned about peace and reconciliation to come together to actualize a just society. 
Johannes Reimer, Global Director of PRN about MArtin: "Martin Kapenda is a well-respected Zambian mission leader who has been involved in community transformation and reconciliation issues in his own country and beyond. His appointment as Regional Coordinator of PRN WEA for Africa is a great gain for our work."
As Regional Coordinators, Salim and Martin will foster relationships with respected agents of transformation in their region. They will help to establish collaborative efforts for a world reconciled in Jesus Christ. Through their many years of networking, experience in teaching, and community transformation, we are inspiring and equipping the Church and People of Peace in the MENA and African Region. Together with Salim and Martin and our other regional coordinators, PRN is continuing to build a movement amongst Evangelicals and others that seek to unite under a common desire for peace and reconciliation.
More on our core strategy and network initiatives at: wea.peaceandreconciliation.net
Further questions? Send us an e-mail: [email protected]
]]>


<![CDATA[_en]]>
<![CDATA[field_5d8bb55cbfecb]]>


<![CDATA[es]]>
<![CDATA[]]>


<![CDATA[_es]]>
<![CDATA[field_5d8bb563bfecc]]>


<![CDATA[fr]]>
<![CDATA[]]>


<![CDATA[_fr]]>
<![CDATA[field_5d8bb569bfecd]]>


<![CDATA[_aioseo_title]]>
<![CDATA[]]>


<![CDATA[_aioseo_description]]>
<![CDATA[]]>


<![CDATA[_aioseo_keywords]]>
<![CDATA[]]>


<![CDATA[_aioseo_og_title]]>
<![CDATA[]]>


<![CDATA[_aioseo_og_description]]>
<![CDATA[]]>


<![CDATA[_aioseo_og_article_section]]>
<![CDATA[]]>


<![CDATA[_aioseo_og_article_tags]]>
<![CDATA[]]>


<![CDATA[_aioseo_twitter_title]]>
<![CDATA[]]>


<![CDATA[_aioseo_twitter_description]]>
<![CDATA[