On September 15-16, the Executive Committee of the recently elected International Council (IC) of the World Evangelical Alliance (WEA) held its first in-person meeting together with the Secretary General and his two Deputies at the Billy Graham Center for Evangelism in Wheaton, IL.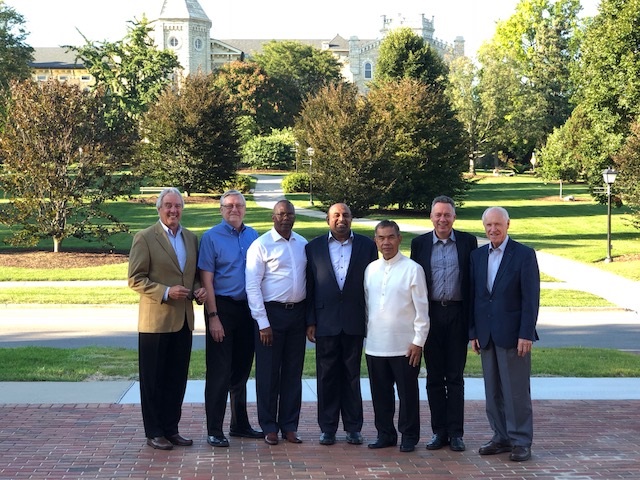 IC Chairman Rev. Dr. Goodwill Shana was joined by Rev. Dr. Frank Hinkelmann (Vice-Chair), John Langlois (Secretary) and Ken Artz (Treasurer) as well as Bp Efraim Tendero, WEA Secretary General, Godfrey Yogarajah and Rev. Raymond Swatkowski, Deputy Secretary General for Ministries and for Operations respectively. Their agenda included reviewing WEA's strategic plan and budget, finances, communications, staff and office locations. Also discussed were reports from the finance task force and membership committee.
The Committee then went on to discuss upcoming meetings and events, including the agenda for the meeting of the full IC in December in Kuala Lumpur, Malaysia, plans for a Global Leadership Team meeting in March next year and developments in the planning for WEA's General Assembly, which will be held in Bali, Indonesia on November 7-13, 2019.
Those present expressed that the meetings were marked by a spirit of hope and enthusiasm, looking forward to God's blessing in the months and years to come.