The World Evangelical Alliance (WEA) is pleased to announce the opening of its administrative office on the campus of Trinity International University (TIU). Based just outside of Chicago, Illinois, the campus is located 30 minutes north of O'Hare airport making it easily accessible for leaders worldwide to gather for meetings or events.
Starting on November 1, the new office space will be used by recently appointed Deputy Secretary General for Operations Rev. Raymond Swatkowski, himself an alumni of TIU, who oversees WEA's finances, communications, fund raising and strategic planning. It will complement WEA's offices in New York and Geneva and other hubs around the world in cities such as Manila (Philippines), Bonn (Germany), and Colombo (Sri Lanka).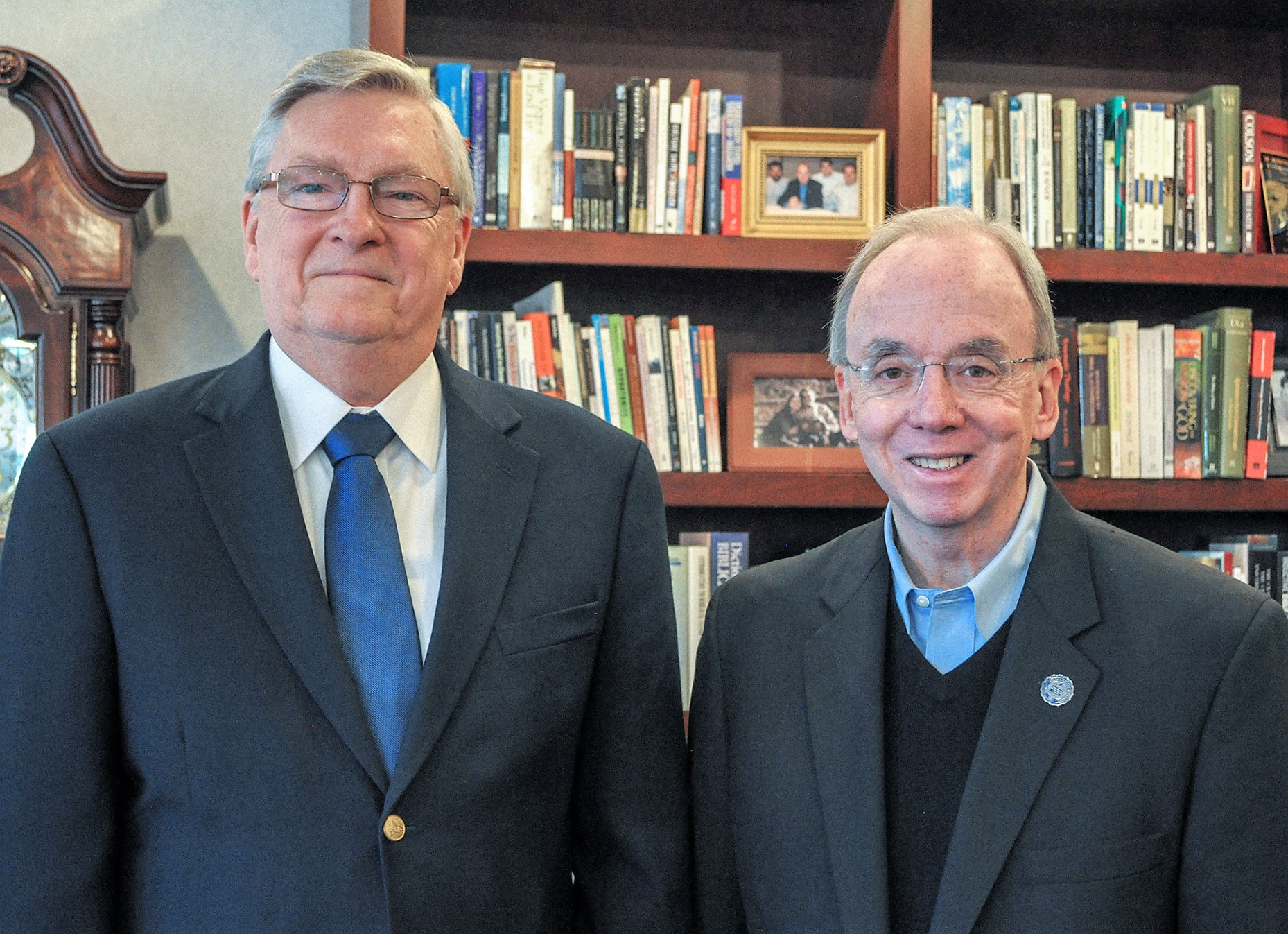 Rev. Raymond Swatkowski (right) with TIU President David S. Dockery.
Many leaders of the WEA, including Secretary General Bp Efraim Tendero, have studied and received degrees from the graduate school and have ongoing relationships with professors and programs. TIU is on the cutting edge of technology and distance learning, enabling them to provide training for pastors and ministry leaders globally.
"I was pleased by the invitation of TIU to host us on their campus in offices located in their main administrative building which houses the President's office," Rev. Swatkowski said, adding that "the campus is a hub with many international students, and their Global Ministries Center reflects the compatibility of our mission and vision with them. It is also the place where my own vision for the world was shaped. The campus has well-appointed facilities for hosting small events as well as large conferences and will provide a perfect environment for people from around the world to gather and plan for the future."
Founded in 1897, TIU's vision is to educate men and women to engage in God's redemptive work in the world by cultivating academic excellence, Christian faithfulness, and lifelong learning.
"We've had a wonderful relationship with WEA through the years," TIU president David S. Dockery said. "This will only strengthen that relationship and enable Trinity to be able to continue to reach the global Church from this campus."