New York, NY – October 30, 2018
The World Evangelical Alliance (WEA) together with the Association of Evangelicals in Africa (AEA) and the Nigeria Evangelical Fellowship (NEF) calls for prayer for Leah Sharibu, a Christian girl who has been held hostage by Boko Haram since the beginning of the year. They also urge the Nigerian government and the international community to increase their efforts to ensure that she will be freed as soon as possible.
On February 19th, Islamic extremist group Boko Haram abducted 112 female students at a High School in Dapchi, Yobe State in northeastern Nigeria. Most of the girls, all Muslims, were released on March 21st following negotiations with the Nigerian government, but five of them died. Leah is the only girl remaining in captivity for almost nine months now because she refused to renounce her Christian faith and convert to Islam.
More recently, Boko Haram has executed two humanitarian aid workers and vowed that Leah would be a slave for life. Another Christian woman, Alice Ngaddah, who works with the International Committee of the Red Cross was also captured and will face the same fate as Leah, according to the group.
A Role-Model of Faith and Courage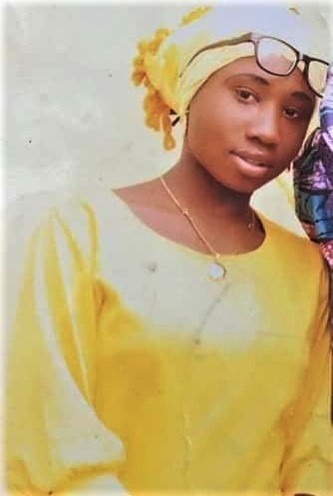 Speaking out on their behalf, Bp Efraim Tendero, Secretary General of the WEA, said: "Leah is a 15-year old girl who could have saved her life by converting to Islam, but chose not to renounce her faith in Jesus Christ. Instead – and at the expense of her freedom – she remained strong in her faith and her relationship with Jesus, which serves as an inspiration and role model for all of us. Please join us in prayer for Leah and Alice that they will gain strength, comfort and assurance that they are in the good hands of our God."
He further said that "as a global body of Christians, we condemn the evil practices of kidnapping innocent girls and humanitarian aid workers, forceful conversion to the faith of captors and forcing them into slavery, and the ruthless killing of hostages. On behalf of our world body we offer our prayers and heart-felt condolences to the families of those who have been killed. And today, we specifically appeal for the immediate release of Leah and Alice that they would be free to live out their lives as they choose."
Commenting on the Christian response to such tragedy that has been on the rise in several parts of the continent, Rev. Dr. Aiah Foday-Khabenje, General Secretary of the Nairobi-based Association of Evangelicals in Africa, said: "We affirm the dignity and image of God in all humans, as taught by the Christian Scripture. This requires our unconditional obedience to love all people as we do ourselves. We cannot demonstrate God's love better than calling fallen humanity, dipped in sin, to repentance and be reconciled with God through Jesus Christ, our Saviour. Not all may believe and accept this offer but this is the non-threatening message and indeed Good News to our world."
Calling on the government and the international community to step up their efforts
Together with the NEF and AEA, the WEA also calls on the government of Nigeria to invest more efforts and resources to free Leah Sharibu, Alice Ngaddah and other hostages, and to put an end to the violence of Boko Haram. "We also call on the international community to support the Nigerian government in addressing the persecution of Christians and others that has already been going on for many years," Bp Tendero said.
The Rev. Gideon Para-Mallam, who serves with the International Fellowship of Evangelical Students (IFES) as Ambassador, World Assembly 2019 and is active locally with the Nigeria Evangelical Fellowship, WEA's national member body, stated: "That Leah and Alice were left alive is something to thank God for. It also means in some way that Boko Haram is listening and this is where the appeals and advocacy at the local and global levels must continue to the Nigerian Government, the African Union, European Union and United Nations to do all they can to secure the release of Leah and other captives. Other international bodies need to also support the efforts of the Nigerian government. Boko Haram's intention to keep Leah as their slave for life is disturbing and the global community must jointly act to ensure this does not stand."
A close friend of Leah's family, Rev. Para-Mallam has shared publicly about the heart-breaking ordeal of her parents and relatives and called on fellow Nigerians to not cease praying for Leah's and others' release, adding that "pointing fingers alone at the government is not enough. Let's work together."
Standing firm in hope not only for Leah and Alice but others who have faced the same trial, Rev. Para-Mallam shared: "I will always like to maintain in prayer and hope that Leah's release may lead to the release of other captives: Christians and Muslims alike."

###

MEDIA CONTACT:
[email protected]
+1 212.233.3046

Over two billion Christians in the world today are represented by three world church bodies. The World Evangelical Alliance (WEA) is one of those, serving more than 600 million evangelicals. Launched in 1846 to unite evangelicals worldwide, the WEA continues to be a dynamic movement with 7 regional and 129 national Evangelical Alliances, and over 150 member organizations. WEA's mission is to establish and strengthen regional and national Evangelical Alliances, who in turn enable their national Church to advance the Good News of Jesus Christ and effect personal and community transformation for the glory of God. For more info, e-mail [email protected] or go to Worldea.org.