Almost 900 people from 110 countries attended the Global Workplace Forum at June 25–28 in Manila (Philippines). The participants joined the vision of having a "great movement of God through believers in their workplace".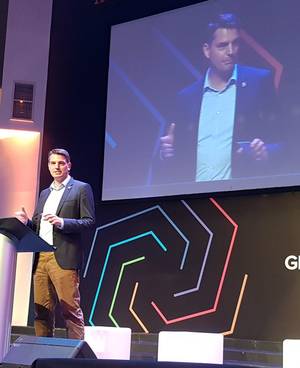 Despite the fact that people spend more than half of their lives in a context of work, they often have not been able to connect their faith in Christ with all the things that play such an important role in the day-to-day life.
WEA speakers like the Secretary General Bishop Efraim Tendero, the Executive Director of the Theological Commission Dr. Rosalee Velloso Ewell and the International Director of the Business Coalition Rev. Timo Plutschinski emphasized the strategic meaning of the workplace for spiritual formation.
We had lost opportunities for personal witness. We had not known to use our work as a means to transform the environment in which we have been placed, and society in general. And we had lost an opportunity of developing the talents and gifts God has given us in those areas in which we naturally invest a huge amount of efforts every week.
Both is needed: the church leaders and the Christian organisations, to work alongside the professional workers, to accomplish a mission that none of these groups could do on their own.
As a kind of follow-up event dealing with the same questions people are invited to join the Kingdom ConAct Conference in Hamburg at October 25–27.