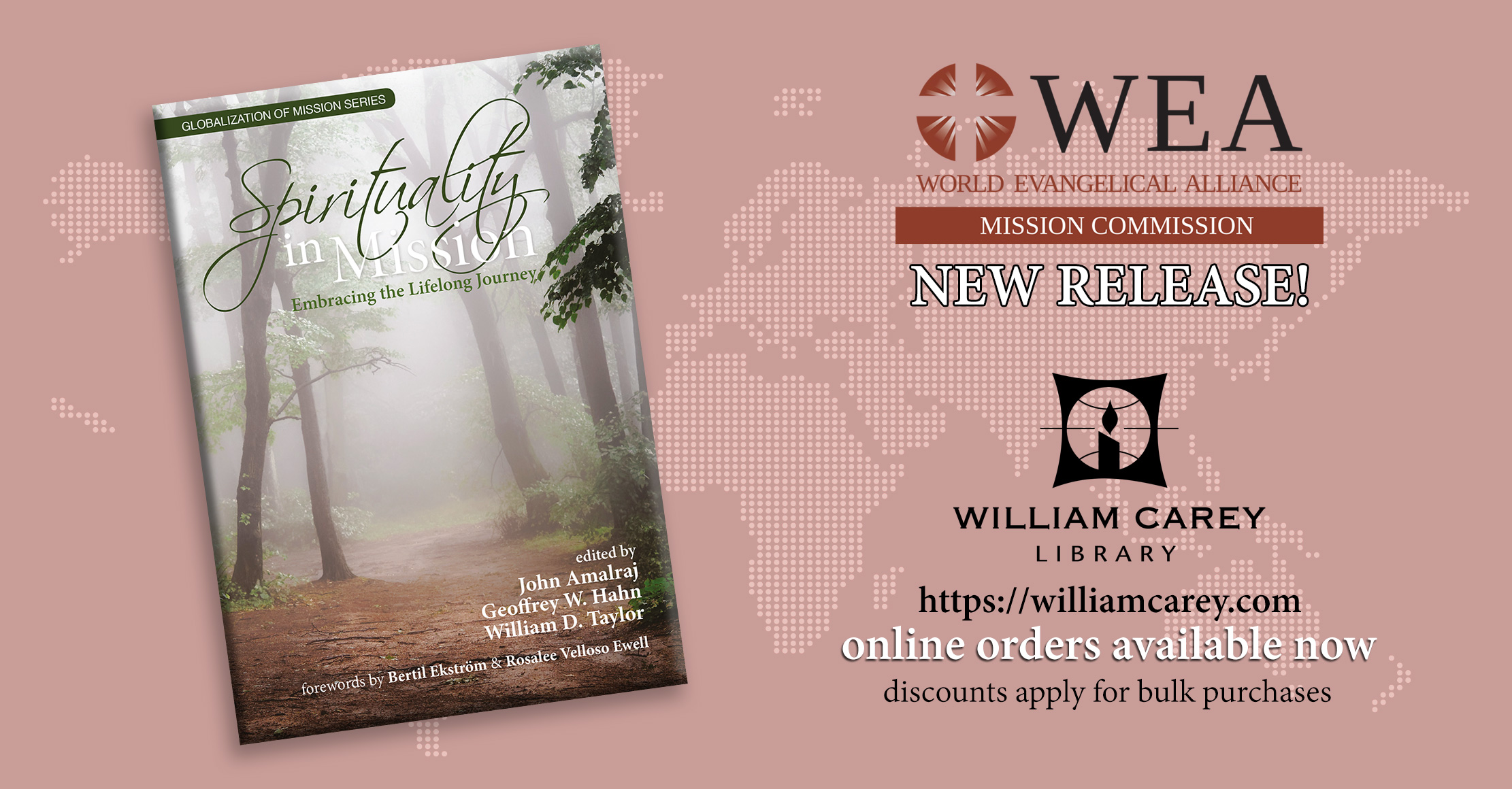 The World Evangelical Alliance Mission Commission is pleased to announce the release of its latest volume in the Globalization of Mission Series, "Spirituality in Mission: Embracing the Lifelong Journey". It is currently ON SALE in paperback or eBook formats at William Carey Library's new online store here: https://williamcarey.com.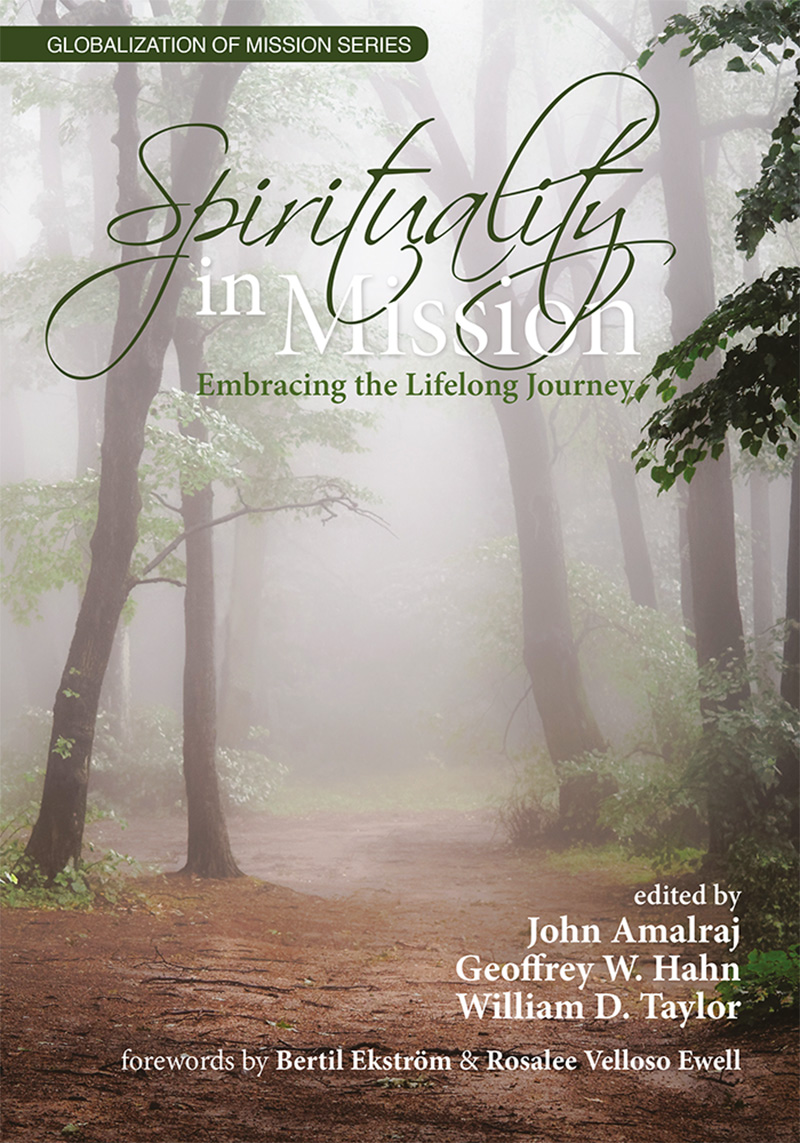 In this new book, authors from eighteen countries give us their perspectives on biblical principles and cultural expressions of spirituality particularly as the church engages in God's mission. The anthology enriches our understanding of the depth and the meaning of being spiritual and the diversity of forms to live out the Christian faith. The issue today is how spirituality should direct and guide a daily life as followers of Jesus in the engagement in the mission of God. Mission without spirituality will only be a human effort to convince people of religious theories. Spirituality without a missionary involvement of the church will not express God's desire that the transforming gospel reaches every person.

This book will help you rethink your understanding of what is spiritual, revisit your own spiritual journey, and appreciate the different forms of spirituality as they are described and performed around the globe.