The World Evangelical Alliance (WEA) began its International Leadership Forum (ILF) 2016 in Seoul, Korea, with an Opening Ceremony hosting hundreds of local and national church leaders and other guests. The evening that was sponsored by the Christian Council of Korea, WEA's national member body, welcomed the 90 ILF participants coming from around 40 countries and also gave an opportunity for WEA representatives to express their appreciation for the generosity and hospitality of the Korean Church.
The ILF2016 brings together key leaders in the WEA, including its International Council, Executive Leadership, heads of Regional Evangelical Alliances, heads of select National Evangelical Alliances, Commission and Initiative Directors, and leaders of global partner organizations. It is an annual gathering that focuses on giving strategic direction to the WEA to address issues of global concern.
This year's theme 'Partners in the Gospel: Building His Church' focuses on the Scripture in Philippians 1:4-6, where the Apostle Paul writes: "In all my prayers for all of you, I always pray with joy because of your partnership in the gospel from the first day until now, being confident of this, that he who began a good work in you will carry it on to completion until the day of Christ Jesus."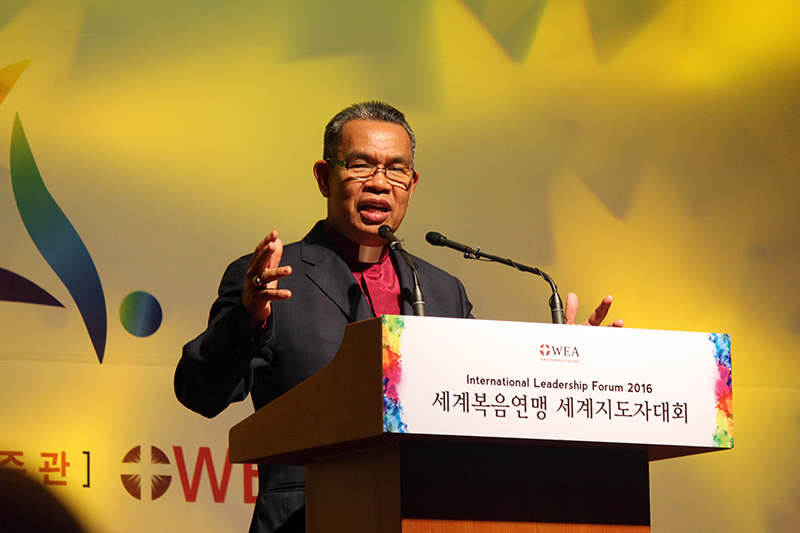 Bp Efraim Tendero, Secretary General of the WEA, expresses his appreciation to the Korean churches for hosting the ILF2016.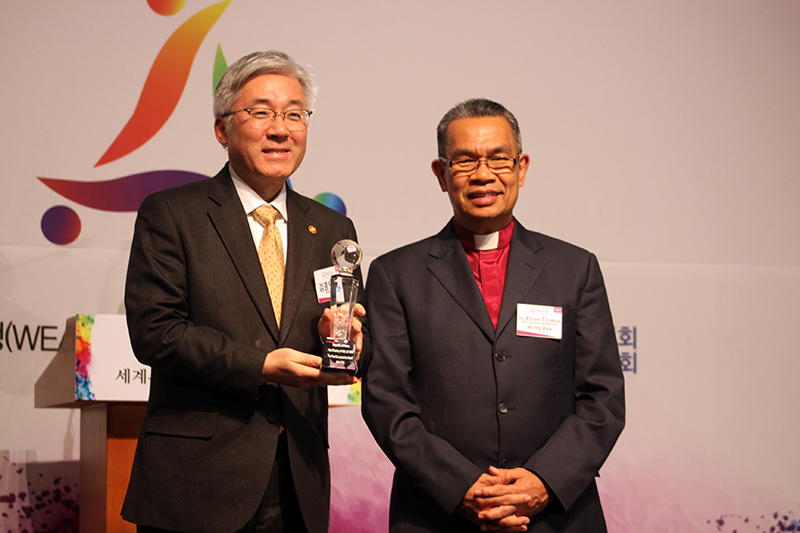 Bp Efraim Tendero presents an award of recognition to the Minister of Culture, Sports and Tourism for President Geun-hye Park.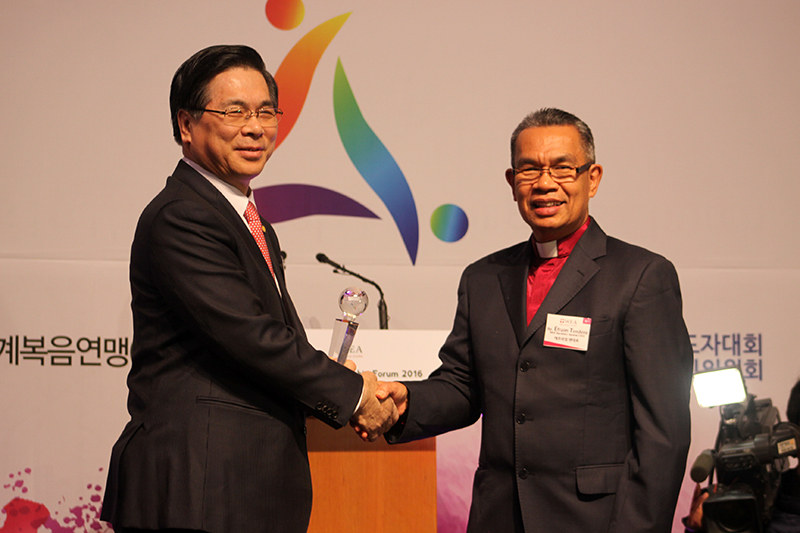 Bp Efraim Tendero presents an award of recognition to Rev. Young-hoon Lee, President of the Christian Council of Korea, for hosting the ILF2016.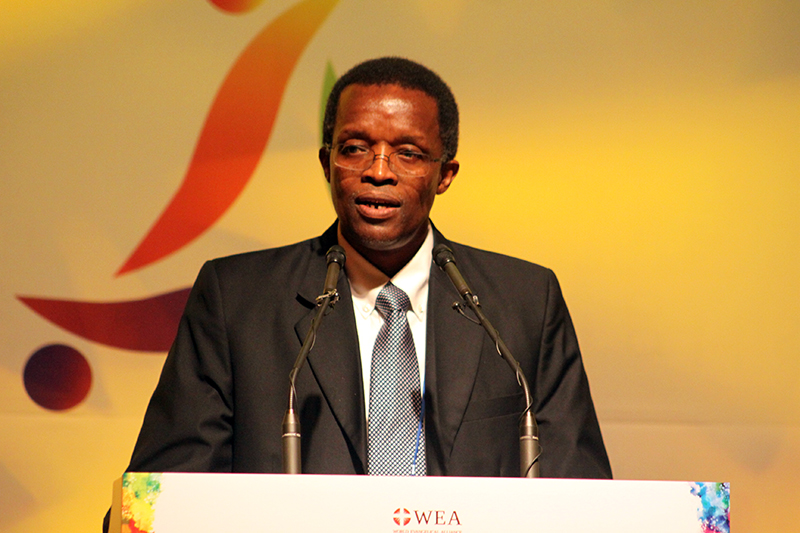 Rev. Ndaba Mazabane, Chairman of WEA's International Council, giving appreciation remarks.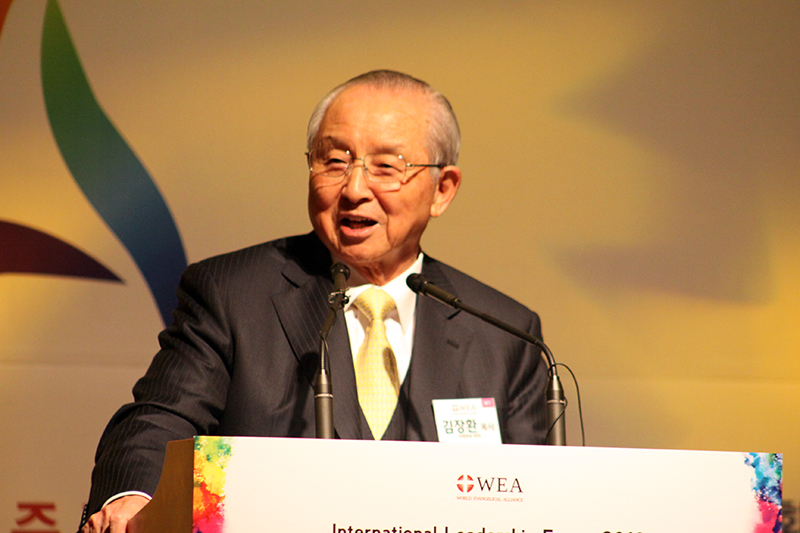 Rev. Billy Kim, Chairman of Far East Broadcasting Company, delivers sermon on the Power of the Gospel.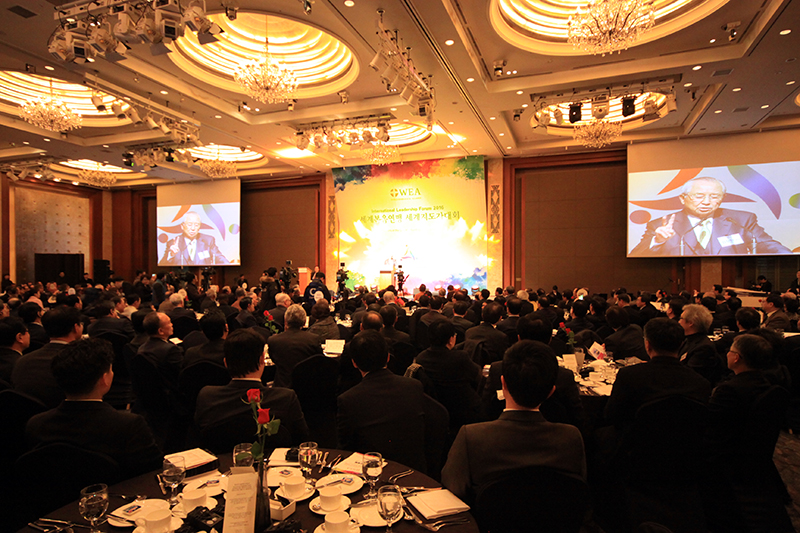 The Opening Ceremony of the International Leadership Forum 2016 in Seoul, Korea.