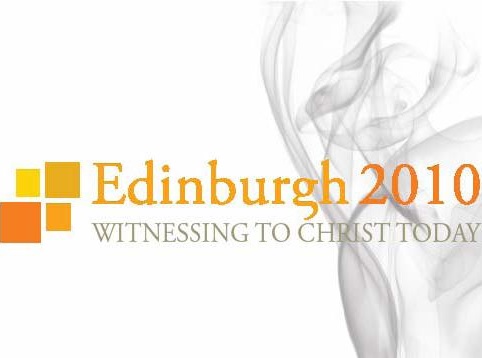 The Edinburgh 2010 Council that organized the centennial celebration of the Edinburgh 1910 conference introduces the 'Regnum Edinburgh Centenary Series' as the most important and major step in following up on the conference four years ago. The Mission Commission of the World Evangelical Alliance (WEA) participated in the celebration and contributed to the production of the material.
Dr. Geoff Tunnicliffe, Secretary General of the WEA and speaker at the opening celebration of Edinburgh 2010, says: "This is a remarkable gift of resources for the global Church. The wide range of Christian missiologists from the breadth of the Church provide provocative and thoughtful insights that will invoke deeper reflection on God's missional plan for His Church."
Twenty two volumes have been published so far in a project that could become the major series on mission in our century. The essential work and legacy of the 1910 conference were the findings of eight think-tanks or 'commissions'. These findings can still be found on the shelves of mission libraries around the world. The centennial celebration in 2010 therefore used a similar model and set in motion study groups on nine themes identified as being key to mission in the 21st century.
Reports from these study groups were compiled under the title Edinburgh 2010: Witnessing to Christ Today.
Knud Jørgensen, Chair of Edinburgh 2010, says: "It was these reports we discussed in our centennial event in Edinburgh 2010 that brought together people from all corners of the church universal. The report from this event has been published under the title Edinburgh 2010: Mission Today and Tomorrow."
Twenty other volumes in the series are also available at www.ocms.ac.uk/regnum. The publications reflect the ethos of Edinburgh 2010 and intend to make a significant contribution to ongoing studies in mission. The material published in this series reflects a diverse range of views and positions.
"We hope in this way to encourage conversation between Christians and collaboration in mission. The volumes are intended for study and reflection in both church and academy. Copies of the series are being placed in 20-30 major libraries of mission and theology around the world," Jørgensen continued. "We expect there will be about 30 volumes in the complete series, maybe more. It is our plan to bring the series to completion early in the fall of 2015."

See also:
> WEA International Director Issues Fresh Call for Authentic Christian Mission at Edinburgh 2010