New York, NY / Izmir, Türkiye – November 15, 2022
Last night, the 18th global consultation of the International Council for Evangelical Theological Education (ICETE) C-22 kicked off in Izmir, Türkiye, with record numbers of participants, educational ministries and countries represented. Held from November 14-18, the consultation focuses on putting into practice new strategies of collaboration from the global to the grassroots level, featuring six tracks and eighteen workshops with the overall theme "formal and non-formal theological education: beyond dialogue."
Dr. Michael A. Ortiz, ICETE's International Director, welcomed the more than 500 participants from over 80 countries, representing 221 training programs and resource providers. In his opening address, Ortiz – himself a son of Cuban immigrants to the United States – expressed his excitement about this first consultation where participants from the Global South are in the majority, which reflects the shift of the center of gravity of the global Church over the past few decades to Africa, Asia and Latin America.
At the same time, he challenged participants with a prayer saying, "may history measure C-22 Izmir not by our numbers, but by our mutuality in one common aim – to strengthen Christ's Church." He lamented past gaps and missed opportunities for collaboration between formal and non-formal educational training, resulting in a continuous struggle to equip the growing number of pastors and church leaders in parts of the world where the Church has seen exponential growth.
As his aspiration for the consultation, Ortiz quoted from the ICETE Manifesto II that "in an increasingly globalized and polycentric world, partnerships in theological education will become more and more important and significant. Consequently, we are committed to the development of partnerships in theological education which are shaped by mutual respect and interdependence."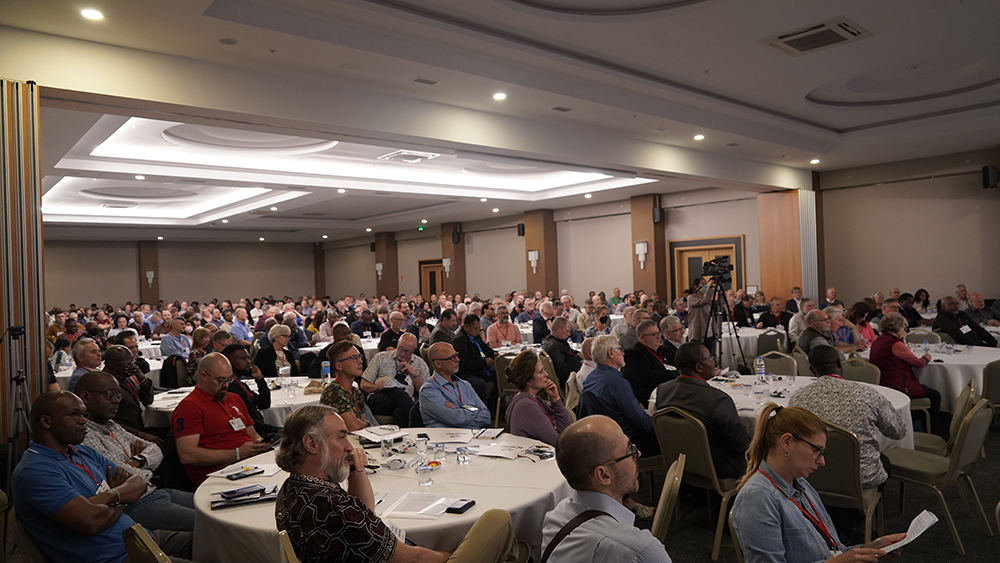 He called on participants to have an outward attitude opening themselves up to opportunities of collaboration, rather than an inward attitude of thinking of just their own ministries and programs. And he encouraged them to engage in this consultation with a vision of moving towards 2034.
ICETE's hope is that church and ministry leaders twelve years from now would look back and testify that "C-22 Izmir was a catalytic event in the history of the Church. A mutuality was birthed that accelerated collaboration in the whole of theological education worldwide. Now in 2034, the Church is stronger and on mission for Christ like never before because of that one week in November of 2022 in Izmir."
Echoing the same hope towards the future, Bishop Dr. Thomas Schirrmacher, Secretary General of the World Evangelical Alliance, spoke in his video greeting to the consultation of the relevance of this event to the wider evangelical community: "The future of the Church is the future of its leaders, what we invest today into the education, training and maturing of emerging leaders will shape the Church in ten or twenty years from now. Therefore, this ICETE consultation represents our own future."
For high resolution photos and press information for the event, visit: https://e1.pcloud.link/publink/show?code=kZ0QqQZU6bOCFsCGnf0N3Q54Ir6dkCRlPPV
See also: Global Theological Consultation to Unite Formal and Non-formal Theological Education to More Effectively Train Church Leaders Worldwide