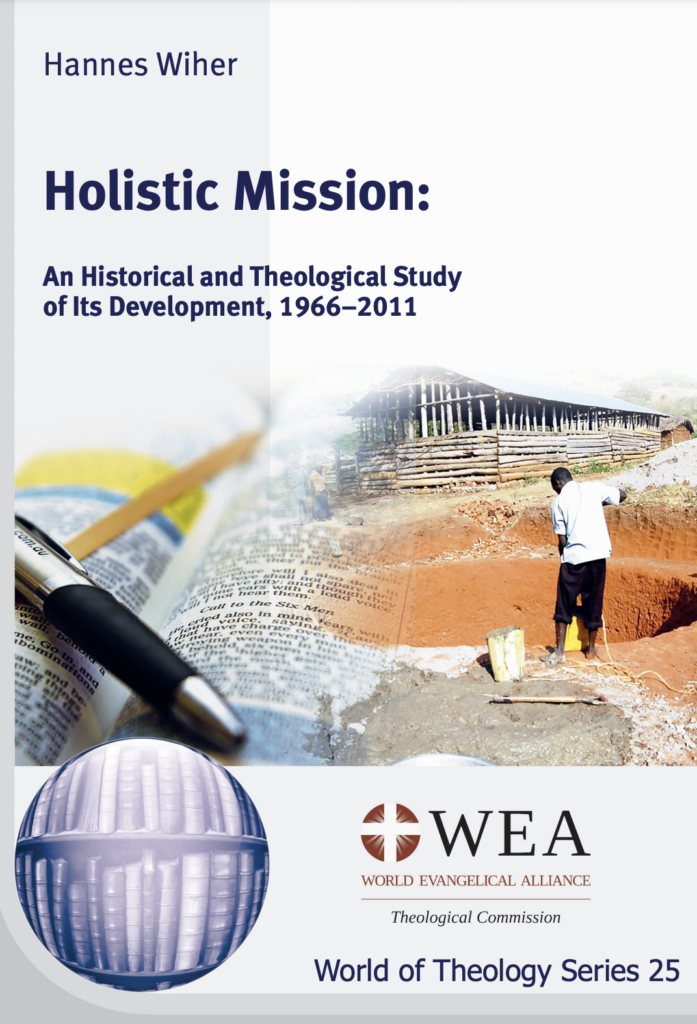 The World Evangelical Alliance's Theological Commission published the 25th volume in its World of Theology Series on the topic of Holistic Mission: An Historical and Theological Study of Its Development, 1966-2011. It is available for free download as PDF or can be ordered online as paperback book.
For the last 50 years, one of the most important discussions in global evangelicalism has concerned the idea of holistic mission, which proposes the integration of verbal evangelism and social engagement within Christian mission. This book examines how key terms such as "evangelism" and "mission" have been understood in contemporary evangelical declarations from 1966 to 2011, in the Bible, and in the missiological debate.
It adopts an in-depth approach to the historical, biblical and theological analysis. The main thesis is that the different conceptions of evangelism and mission in general, and that of holistic mission in particular, have their root in the worldview of the various theologians and Christian leaders preparing these statements. The book evaluates the missiological conceptions of evangelism and mission proposed in the various declarations in the light of the Bible, so as to derive a biblical understanding of evangelism and mission.
Dr. Jay Matenga, WEA's Director for Global Witness who also heads up WEA's Mission Commission, commented on the book: "For this latest edition of the World of Theology Series, Dr Wiher has provided a helpful historic overview of the debates that arose in twentieth century missiology regarding definitions of mission/s with evangelism (proclamation) and social responsibility (demonstration) as distinct spheres of activity. He explores how 'holistic' or 'integral' mission thinking sought to bring the two spheres together. It is important to understand this history as it continues to impact missions and ministry thinking today, even as COVID-19 has caused local churches and outreach ministries around the world to fuse the two vital aspects of our witness ever closer together in practice."
About the author:
Hannes Wiher holds doctorates in medicine (Ph.D., University of Bern, Switzerland) and theology (Ph.D. Potchefstroom University, South Africa). He spent more than twenty years in Guinea, West Africa, directing medical, educational, and agricultural projects. During the last twenty years he has been a professor of missiology at theological seminaries in Asia, Africa, and Europe, lately mostly in France and Francophone Africa. He is president of a network of evangelical missiologists in French-speaking Europe (REMEEF, https://missiologie.net).

To download the book, visit https://theology.worldea.org/wp-content/uploads/2022/04/WoT_25_Holistic_Mission_978-3-86269-245-3.pdf
To explore the entire World of Theology Series, visit https://theology.worldea.org/books-2/