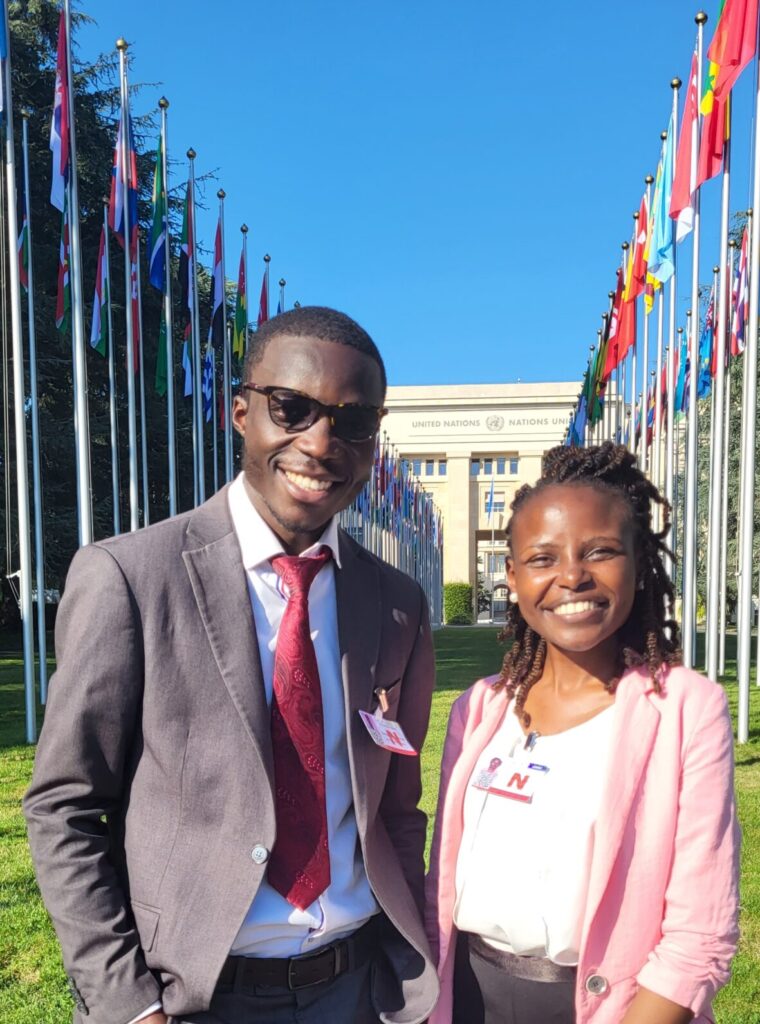 Two young Christians from the Kenyan Evangelical Alliance are gaining valuable experience in human rights advocacy this month as they serve at the World Evangelical Alliance's office in Geneva, Switzerland. Livingstone Otieno Onyango and Grace Njenga are the first two participants in the WEA's "Geneva Human Rights Experience," designed to introduce promising candidates to the realm of human rights advocacy and expand the capacity of national alliances.
Njenga is finance and accounts officer and Onyango is a program officer for the Evangelical Alliance of Kenya. Their two-month program consists of one month of remote preparation and one month in Geneva, with all expenses paid, during the UN Human Rights Council session that began on September 11.
"It is an honor to participate in equipping these two dedicated evangelical leaders," said Wissam al-Saliby, director of the WEA's Geneva office. "We look forward to seeing them learn from their firsthand experience at the Human Rights Council and anticipate that this training will help them become sensitive, effective advocates in Kenya and beyond."
In April of this year, al-Saliby visited Nairobi, Kenya, and provided five days of training in advocacy report writing to the Evangelical Alliance of Kenya, in which Njenga and Onyango participated. The training was designed to equip Kenyan alliance staff and members to craft compelling human rights reports.
"My gratitude for this opportunity knows no bounds," Onyango stated. "I feel that at the end of this experience, I will be ready to act as a voice on education, human rights, health, political, and governance issues as guided by the Evangelical Alliance of Kenya's leadership. This journey has ignited my passion for human rights and justice, and I'm committed to being a voice for the voiceless—something for which there is a dire need in Kenya and across Africa."
"The training was eye-opening," Njenga commented. "I was privileged to contribute in a report on advocating for the rights of migrant domestic workers. As we did the research, we were exposed to the work of governments and international bodies such as the Human Rights Council in addressing some of these Injustices."
The WEA's investment in training and equipping national alliance leaders follows the strategy al-Saliby articulated in a recent essay, in which he argued that greater national-level capacity is needed to make progress in countries where religious persecution and violations of human rights are common.
An opportunity to partner with us!
WEA's UN offices in Geneva, New York and Bonn need to increase capacity to respond to the advocacy requests from our global evangelical constituency. If you are interested in becoming a partner and supporting our advocacy work, please contact us.
For donations, please visit www.worldea.org/donate where you may choose the option of donating to Global Advocacy.
–END–