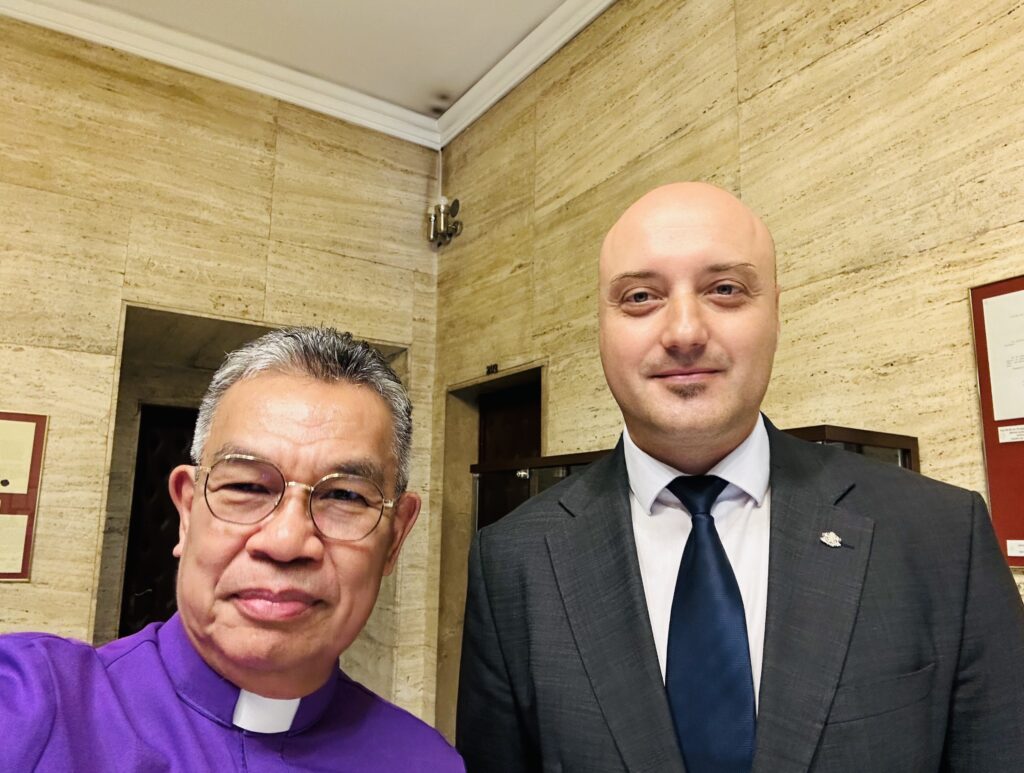 WEA Global Ambassador Efraim Tendero and Atanas Slavov, Bulgaria's Minister of Justice
Integrity doesn't get enough attention from Christians. However, some exemplary leaders in Bulgaria are taking integrity very seriously. They hosted an international conference on the topic in their capital city of Sofia on August 26, in conjunction with the WEA/Lausanne Movement Integrity and Anti-Corruption Network.
On August 25, conference organizers met with Georgi Krustev, Bulgaria's Minister of Religion, and Atanas Slavov, Minister of Justice, who also teaches public theology at a Bulgarian university. Both expressed appreciation for the active participation of evangelicals in improving Bulgarian communities.
Participants in the hybrid event, who came from more than 25 countries, heard messages from WEA leaders including Efraim Tendero and Manfred Kohl (co-chairs of the Integrity and Anti-Corruption Network) and Johannes Reimer, director of public engagement.
Local inspiration came from attorney Greta Geneva, who founded the Integrity Network in Bulgaria as a member of the Sofia Bar Association. Geneva, also secretary of the Bulgarian Evangelical Alliance, shared her experience of a legal case—subsequently featured in a documentary—in which a highly successful businessman was embroiled with many politicians and God showed her how to handle it.
Messages at the conference covered aspects of integrity in personal relationships, the workplace, church life, working with the marginalized, and public life.
Learn more about the Integrity and Anti-Corruption Network here.