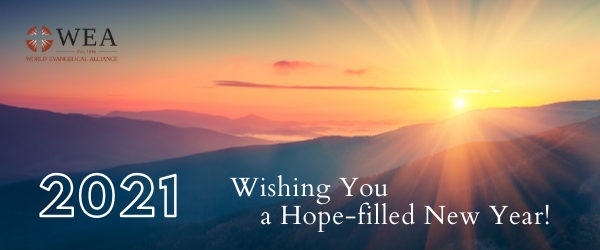 As we greet the new year of 2021, I am reminded of how desperately this world needs a real, undying hope. Facing the overwhelming level of uncertainty caused by the COVID-19 pandemic, the world is scrambling for hope.
It is said that human beings can live for 40 days without food, 4 days without water, 4 minutes without air, but humans cannot live for 4 seconds without hope.
May this short video message remind you of the true hope we have in God as we enter the new year.
Sincerely,
Bishop Efraim Tendero
Secretary General / CEO
World Evangelical Alliance