Joint release with the World Council of Churches
New York, NY - January 22, 2015
In the light of current global realities, representatives of the World Evangelical Alliance (WEA) and the World Council of Churches (WCC) met from 20 to 21 January in the Chateau de Bossey, Switzerland to explore and discuss possible areas of future cooperation.
The meeting featured introductions to the work of the WEA and the WCC, and participants reflected together on current developments in society and churches, and in evangelical and ecumenical movements. They shared current plans and discussed possibilities for closer collaboration.
Stressing the significance of being Christian witnesses, the meeting participants also identified various ways of responding together to the needs of communities around the world.
Together the participants read the Scriptures and reflected on similar and different understandings of mission and evangelism. They prayed together and shared stories of faith.
Recognizing the importance of a joint response to a suffering world, the participants agreed to continue to meet in order to identify further areas of possible cooperation.
The WEA representatives at the meeting were Dr Wilf Gasser, associate secretary general, Gordon Showell-Rogers, associate general secretary, Thomas Schirrmacher, executive chairperson of the Theological Commission and ambassador for human rights, Rosalee Velloso Ewell, executive director of the Theological Commission, Bertil Ekström, executive director of the Mission Commission; and John Baxter-Brown, senior advisor on Evangelism and Ecumenical Affairs.
The WCC representatives at the meeting were Georges Lemopoulos, WCC acting general secretary, Dr Isabel Apawo Phiri, WCC associate general secretary for Public Witness and Diakonia, Rev. Dr Ioan Sauca, WCC associate general secretary and director of the Ecumenical Institute in Bossey, Rev. Dr Hielke Wolters, WCC associate general secretary for Mission and Unity, Canon John Gibaut, director of the Commission on Faith and Order, Rev. Dr Jooseop Keum, secretary for the Commission on World Mission and Evangelism and Peter Prove, director of the Commission of the Churches on International Affairs.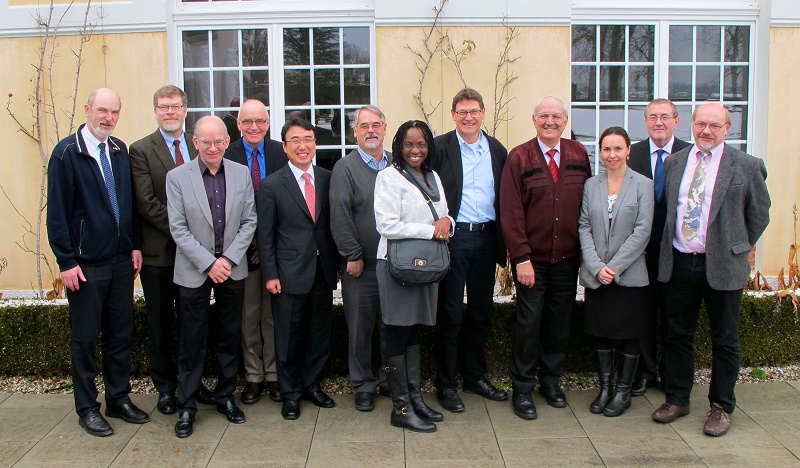 Participants in a WCC-WEA meeting in Switzerland. Photo source: WCC/Naveen Qayyum
See also at WCC: Ecumenical perspectives on mission and unity

###

MEDIA CONTACT:
[email protected]
+1 212.233.3046


Over two billion Christians in the world today are represented by three world church bodies. The World Evangelical Alliance (WEA) is one of those, serving and representing more than 600 million evangelicals. Launched in 1846 to unite evangelicals worldwide, the WEA continues to be a dynamic movement with 7 regional and 129 national Evangelical Alliances, and over 150 member organizations. WEA's mission is to speak as a trusted voice, to equip members and leaders for global impact and to connect its members and others for common action in the furtherance of God's reign. For more info e-mail at [email protected] or go to Worldea.org.