Warsaw
In Warsaw we had a very moving meeting with Bishop Marek Kaminski. He oversees the Pentecosal Church of Poland, a network of 270 congregations, the largest Evangelical denomination in Poland, and also chairs the national Evangelical Alliance. He is visiting the border multiple times a week. He had tears in his eyes throughout the conversation as he was talking about what he saw and experienced. Both Polish churches and Ukrainian churches in Poland are doing everything they can to help refugees. His main church in Warsaw, where we met, is filled with people who are eating, being accommodated, and getting various kinds of support.
In Warsaw we also met Pastor Oleksandr. He came to Poland from Ukraine nine years ago to start a church there. Now there is a network of 18 churches all over the country. After the war started, Oleksander and his team created coordination centers to help refugees working closely with Bishop Marek and Polish churches. They helped more than 10,000 people to find accommodation in Warsaw, and countless others who were in transit. They also rented a huge warehouse where they receive, purchase, and sort through supplies and then send them on big trucks to Ukraine including to some of the most dangerous areas. Their convoys have already been attacked two times, and just a couple of days one of the drivers, our brother in Christ, was killed and another one seriously wounded.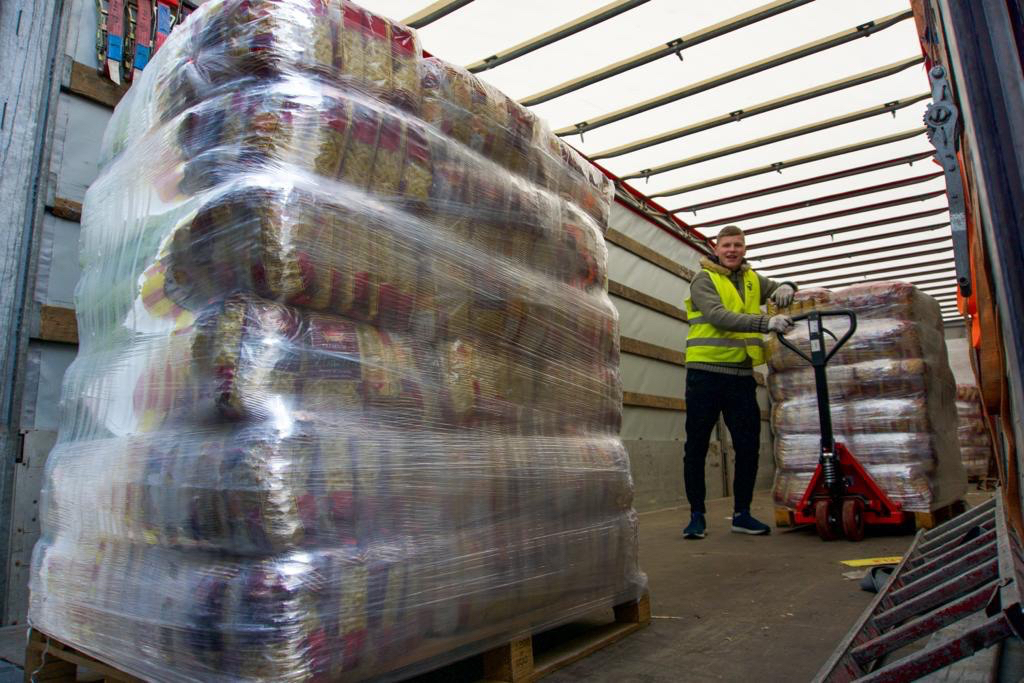 Lublin
In a place for refugees organized by a church in Lublin, we were shown a T-shirt shredded with shrapnel holes. It belonged to someone who escaped from Hostomel, a town close to Kyiv. When the fighting started there and the Russian troops came a few weeks ago, this family had to spend many days in the basement. Finally, they were able to escape, and had to walk for many kilometers across very dangerous territory. There were many explosions and they tried to protect themselves with suitcases. That's how this T-shirt got ripped with shrapnel. When they crossed the border into Poland, a local church welcomed them. We were told that they were still shaking when they got here. The church members organized a place to stay, meals, and medical care. The refugees had no clothes except what they wore and what was ripped by the shrapnel. So the church people took them to a store and bought things for them. They prayed with and for them. After a few days the family moved further west.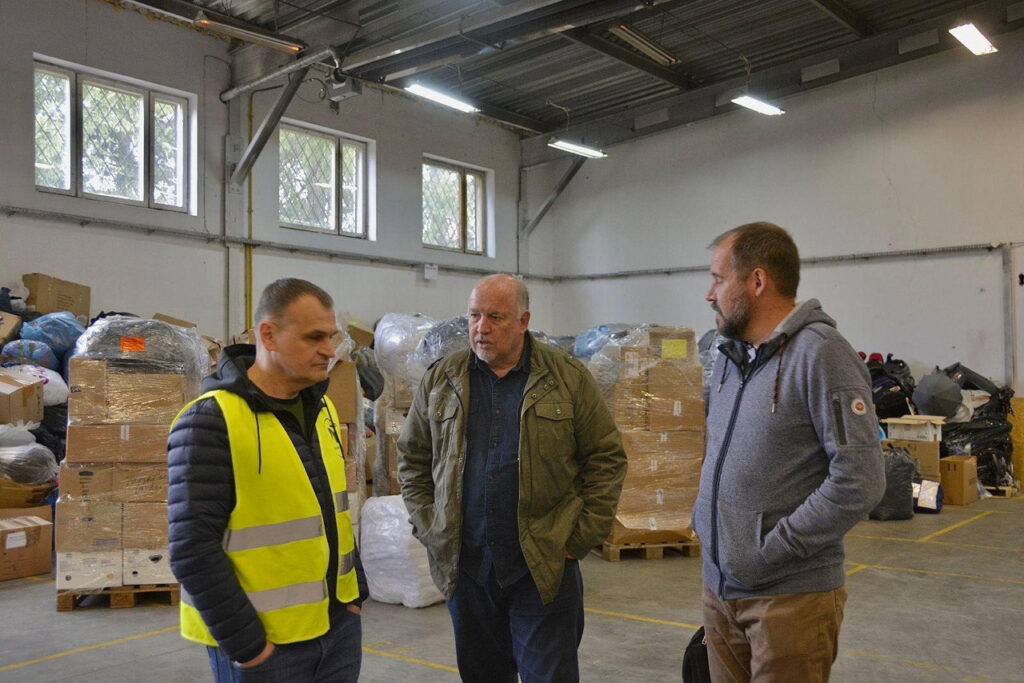 Ukraine-Poland Border
We visited Medyka, the main pedestrian crossing on the Ukrainian-Polish border. Hundreds of thousands of people fled into Poland through this pathway, the vast majority of them are women and children. A lot of organizations and volunteers are here, from all over the world, offering meals, clothes, medical help and even free SIM cards. We saw buses from Italy, Croatia, Netherlands, Germany and other countries, waiting to pick up refugees. We could see families arriving to safety, one by one, with a volunteer usually helping them with their meager belongings in the shopping card. Very bittersweet.
Only 20 min from the Medyka border crossing, there is a city called Przemyshl, where we met with pastor Czesław and his son Daniel from Nazareth Church, From the first day of the war their church was receiving refugees, first to their homes and then they simply turned the church into a shelter. Over the past few weeks they worked 24/7 and welcomed almost 300 people, including 118 children.
Krakow
In Krakow we visited the Church for the City led by Pastor Zbigniew. They went beyond providing a short-term accommodation and rescue for refugees. A man came to their service on the Sunday after the war started and said that he owns a holiday hotel not far from the city and wants to offer it for the church to help people from Ukraine. They now accommodate and serve 270 people there! But there is more to the story. Now this church has a vision to provide long term, up to six months, accommodation, and support for refugees from Ukraine so they won't need to hurry but can settle in a safe and welcoming environment, not too far from their home country, and receive the support they need. Pastor Zbigniew and his team aim to have 1,000 beds available across four facilities they have already identified and started to prepare, walking in faith.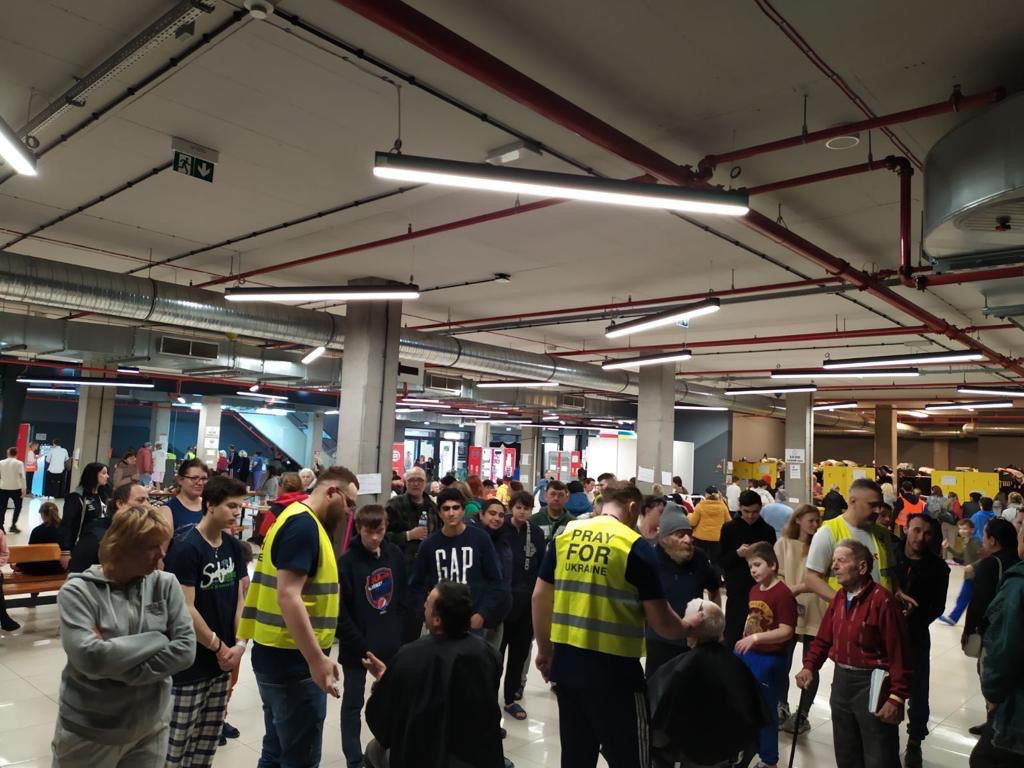 Body of Christ in Action
Every single church in Poland is doing something significant to help refugees and people in need in Ukraine. From the first days of the war, the churches opened their hearts, doors, and wallets to respond to the biggest crisis in Europe since WW2. The Evangelical community in Poland is relatively small, about 500 congregations in total, but they are at the forefront of the rescue and relief efforts. Churches of all sizes and affiliations go far out of their way and comfort zone to let the love of Christ flow through them. Polish and Ukrainian churches in Poland working hand in hand. This is the body of Christ in action.