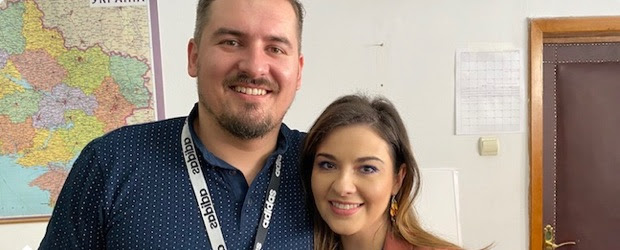 If you were to start up a ministry overnight, I think you'd want John Lubas to head it up. It took me little more than a minute to be captured by his vision energy and flat-out love for Ukrainian refugees. It wasn't hard for me to see how he was able to get UBC'22 – a new operation to help Ukrainian refugees in Romanian – up and running within hours.
John and Roxi pastor the Holy Trinity Baptist Church in downtown Bucharest Romania. The day Russia invaded Ukraine, he called pastor friends (Feb 24th) and asked what they could do? First, they'd ask their congregations on Sunday the 27th. Then they'd reconnect Wednesday and discuss plans. The problem was, by 8 o'clock Monday morning 10 Ukrainians were standing in front of the church asking for help and by the evening that number was 60. Five weeks later pastor John has five refugee centers operating plus a hotel. They've assembled 800 volunteers, they care for 350 people every night–– bed, food, medical care. To date they've cared for 1800 Ukrainians and processed another 4000, guiding them to other centers or getting them transportation to cities and countries in Europe. The church is a bit of madhouse: filled with beds, rooms redesigned as kitchens and bathrooms, new cupboards built to store food for local guests and to stock their daily runs in Ukraine, as their 11 vans and four pickup trucks carry in supplies. This all started with no money and no promise of funds. While the Romanian government is hospitable, they require keeping records of who is coming and going which created an administrative bottleneck. So, a few IT specialists went to work and within days, defying the odds – it usually takes months to build an app – it was done, tested, and is now fully operational. This story is one of rescue. A young pastor and colleagues in rapid fire, and with daring and creative impulse, wrap their arms around people they've never met, some other faiths and overnight build an organization. Over the last few weeks, we've raised a couple of million dollars to help those displaced within Ukraine, and to help refugees spread out into Poland, Hungary, Slovakia, and Romania. I have just come from those countries, and I have witnessed amazing stories. While operations like UBC'22 step in to help, behind are stories of tragedy and need. So let me share this story told by one of the ministries our WEA fund is helping, told by Mykola Kuleba, of Save Ukraine. "Veronika spent 50 days underground. She is one of the hundred thousand Ukrainian children who, for 2 months now, have lived in bomb shelters all over Ukraine. They have not seen the light of day. Literally. For those children, spring has not started yet.
I met his little girl, her mother Katya, and grandma Tetyana in the Kharkiv metro, when I was traveling east to evacuate children from hotspots. Katya told me that on the first day of the war, Russians bombed their residential building. Their apartment was completely destroyed, and with it – all Veronika's favorite toys and dolls. Then the family was hiding in the basement. After the tragedy, they went down into the nearest metro station. Veronika recalled that she was very scared of dying when she heard the loud noises. The girl received psychological trauma – she was hysterically afraid of even coming close to the stairs which lead from the underground station to the surface. I met them by accident. We became acquainted, and the family told me their story. After two hours of my begging and arguments, the family, who had lived underground for almost two months, agreed to leave their shelter and go to Kyiv with me. I will not forget the moment when the child was going up the stairs. We were all very proud of her and supported her. She held up well, despite her whole body shaking from fear and gripping her mother's hand. I am proud of this family – however scary it was, they dared to do it, and now they are safe."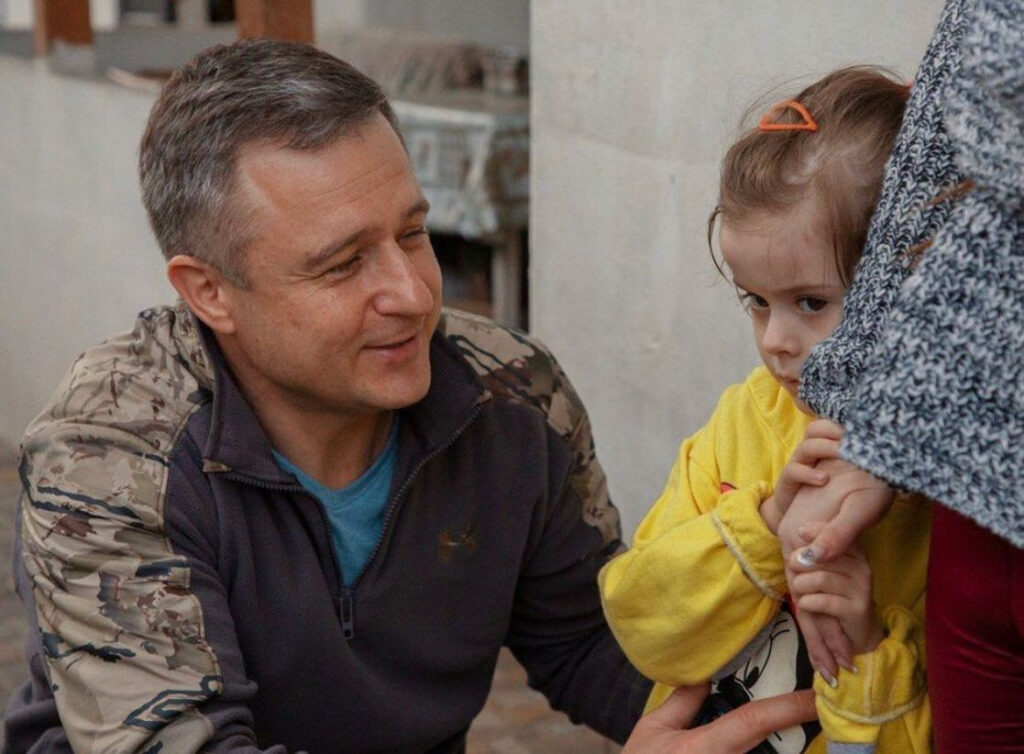 I've been asked where you can donate. There are many great organizations.
For Canadians, click here to donate.
For Americans, click here to donate.

Brian C. Stiller
Global Ambassador
The World Evangelical Alliance April 2022