The Leadership Institute of the World Evangelical Alliance (WEA LI) announces the first webinar of a new series called 'Facing Broken Walls' that is based on Dr. Brian Stiller's book 'Find a Broken Wall – 7 ancient principles for transforming leadership.' Through this series, Dr. Stiller aims to "help leaders grasp 7 time-tested principles for leadership excellence," inspired by the character Nehemiah who led the Israelites in rebuilding the walls of Jerusalem after returning from the exile.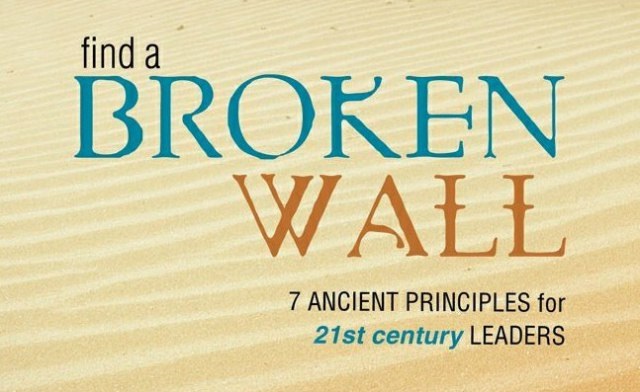 Dr. Stiller spent 16 years with Youth for Christ, 14 years as the President of the Evangelical Fellowship of Canada, and in 1997 became the President of Tyndale University College and Seminary. In 2011, he was appointed as Global Ambassador of the World Evangelical Alliance. Through his years in ministry Dr. Stiller repeatedly faced challenging leadership tasks and has built or re-built numerous organizations from the ground up.
The first webinar 'Facing Broken Walls: How to listen and recognize opportunity in chaos' will help leaders understand how to hear from God when facing leadership challenges. It is focused on understanding the importance of listening for empowered leadership; developing skills related to the art of listening; understanding how to see opportunities when others only see chaos; and growing in the grasp of leadership principles to help facing "Broken Walls". Following the 45-minute session, there will be a Q&A time for participants to interact with Dr. Stiller and ask specific questions directly.
The webinar will take place on April 17, 2013, at 5:00 PM (UTC), 1:00 PM New York time (EST), 10:00AM (PST). For more information on the webinar, the technical requirements, and the registration, click here or download the PDF flyer.

The WEA Leadership Institute (WEA LI) offers dynamic webinars for busy leaders who want to hone their skills and develop a better understanding of critically important subjects.