The International Council (IC) of the World Evangelical Alliance (WEA) is pleased to welcome Godfrey Yogarajah as its newest member representing the Asia region. As part of internal transitions, the IC also elected Dr. David Guretzki as its new Treasurer and Dr. Snehal Pinto as its new Secretary. Both had already served on the IC since the regular elections at last year's General Assembly in Indonesia and will assume their new roles on the IC's Executive Committee with immediate effect.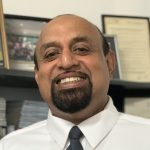 Godfrey Yogarajah who heads up the National Christian Evangelical Alliance of Sri Lanka has recently been elected as the Chair of the Asia Evangelical Alliance (AEA) and has been appointed as the Asia representative to the IC. He will therefore leave his executive leadership responsibilities having served as Deputy Secretary General & Deputy CEO and also Executive Director of WEA's Religious Liberty Commission, and instead become part of the governance body of the WEA. He will continue pursuing his passion to advocate for religious liberty as WEA's Ambassador for Religious Freedom.
"Over his many years within the Evangelical Alliance family, Godfrey served as a national Alliance leader, a regional Alliance leader, a commission head, a department head and a member of the Office of the Secretary General. There is hardly anyone who has seen the WEA from more perspectives than Godfrey and we warmly welcome him to the IC," said Dr Goodwill Shana, Chairman of the IC. "We also welcome David and Snehal to their respective new roles and pray for their wisdom as they assume new responsibilities as part of the Executive Committee of the IC."


Dr. David Guretzki has served as Executive Vice President and Resident Theologian of the Evangelical Fellowship of Canada (EFC) since 2017. Prior to that, he served as a national board member for The EFC from 2008 to 2017. He succeeds Ken Artz who served as Treasurer for many years and whose term on the IC was extended last year to ensure a smooth hand-over of his role.
Mr. Artz will continue to serve as Chair of the WEA North American board and also remains a board member of the National Association of Evangelicals, WEA's member body in the United States.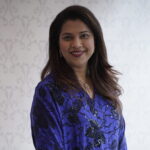 Dr. Snehal Pinto is an educationalist with a rich experience of over fifteen years in various capacities including teaching and leadership. She currently serves as the Director of Ryan International Group of Institutions in India and has been a member of the Executive General Body of the Council for the Indian School Certificate Examinations. She has served on the IC since 2018 will assume the role of Secretary, which has become vacant with Rev. Brian Winslade stepping down from the IC to become the new Deputy Secretary General for Ministries.
The IC also expressed its gratitude to Bp Noel Pantoja who stepped down as Asia representative to the IC, having completed his term as member of the governing council of the AEA. He will continue to interact with the WEA family as the current National Director of WEA's member alliance, the Philippine Council of Evangelical Churches.]]>


<![CDATA[_en]]>
<![CDATA[field_5d8bb55cbfecb]]>


<![CDATA[es]]>
<![CDATA[]]>


<![CDATA[_es]]>
<![CDATA[field_5d8bb563bfecc]]>


<![CDATA[fr]]>
<![CDATA[]]>


<![CDATA[_fr]]>
<![CDATA[field_5d8bb569bfecd]]>


<![CDATA[_aioseo_title]]>
<![CDATA[]]>


<![CDATA[_aioseo_description]]>
<![CDATA[]]>


<![CDATA[_aioseo_keywords]]>
<![CDATA[]]>


<![CDATA[_aioseo_og_title]]>
<![CDATA[]]>


<![CDATA[_aioseo_og_description]]>
<![CDATA[]]>


<![CDATA[_aioseo_og_article_section]]>
<![CDATA[]]>


<![CDATA[_aioseo_og_article_tags]]>
<![CDATA[]]>


<![CDATA[_aioseo_twitter_title]]>
<![CDATA[]]>


<![CDATA[_aioseo_twitter_description]]>
<![CDATA[