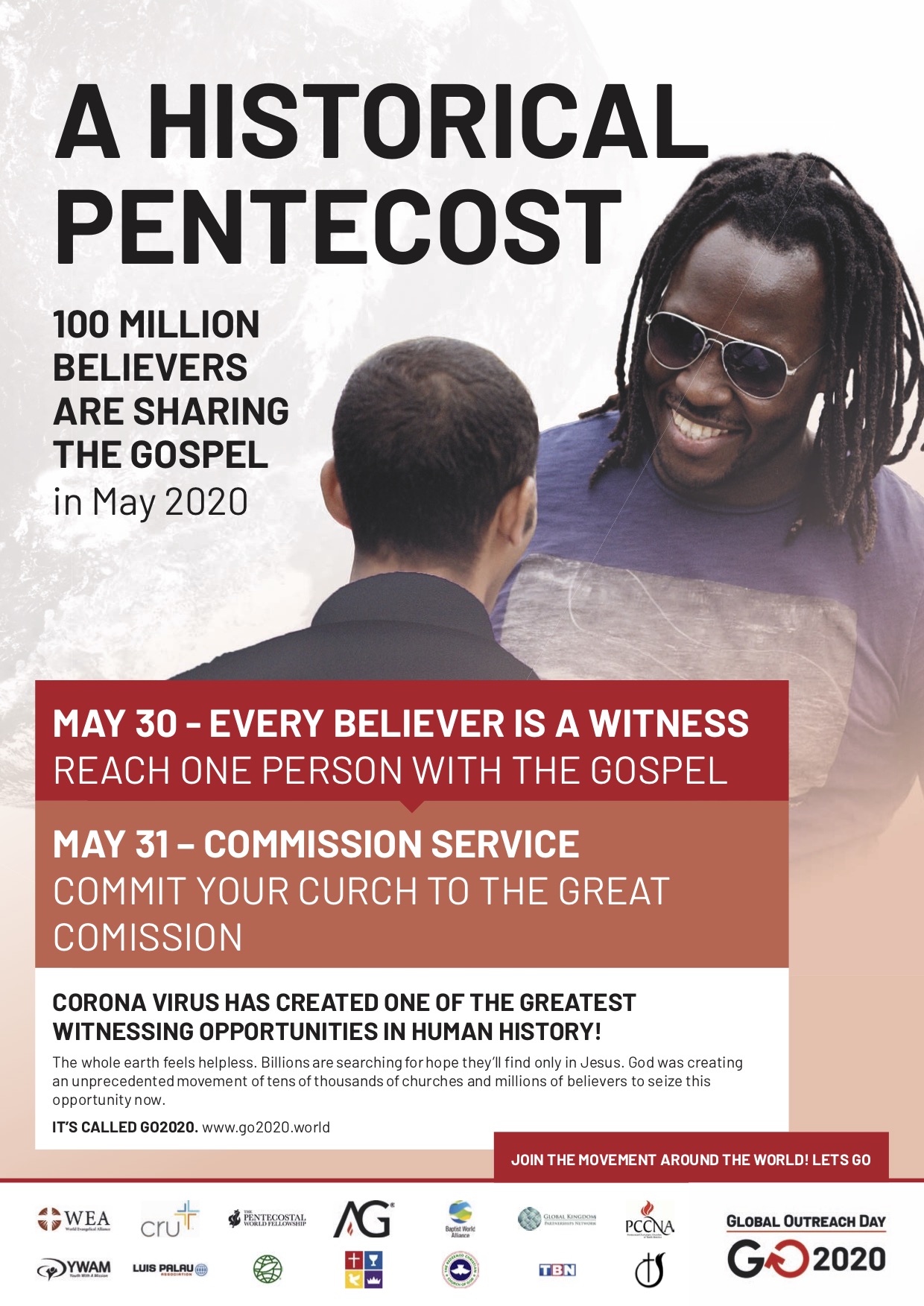 While the COVID-19 pandemic is one of the most serious crises the global community has ever faced, it has also created one of the greatest witnessing opportunities in human history.
The whole earth feels helpless. Billions are searching for hope they'll find only in Jesus. God was creating an unprecedented movement of tens of thousands of churches and millions of believers to seize this opportunity now.
The World Evangelical Alliances joins over 130 partners for GO 2020, a special edition of Global Outreach Day. GO 2020 is a global vision to activate the whole Body of Christ – millions of individual believers, churches and large global ministries – to pray and share the Gospel all over the world in an joint effort of evangelism during the month of May 2020.
]]>


<![CDATA[_en]]>
<![CDATA[field_5d8bb55cbfecb]]>


<![CDATA[es]]>
<![CDATA[]]>


<![CDATA[_es]]>
<![CDATA[field_5d8bb563bfecc]]>


<![CDATA[fr]]>
<![CDATA[]]>


<![CDATA[_fr]]>
<![CDATA[field_5d8bb569bfecd