The Leadership Institute of the World Evangelical Alliance (WEA-LI) announces a repeat webinar called "Sharpening Your Proposal." Through this webinar, Rob Martin aims to enable our Evangelical Alliance members and other participants to write effective proposals by developing a clear purpose statement in the framework of donor motivation.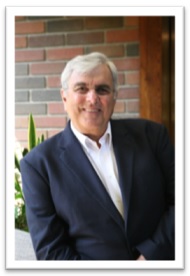 Since before 1990 Rob Martin has provided leadership with charitable foundations. In 1990 he began an assignment as Partner with the First Fruit Institute serving ministries and colleague foundations as a coach on varied fund raising, grant making and organizational issues. Rob brings to the WEA Leadership Institute outstanding abilities to help leaders develop more effective fund raising by understanding the framework of donor motivation.
This live repeat webinar "Proposal Writing From the Perspective of Donor Motivation" will help leaders to understand the five Donor Motivation Models, the three critical questions to formulating an effective purpose statement and how to write an effective purpose statement in the framework of donor motivation. Following the 45-minute session, there will be a Q&A time for participants to interact with Rob Martin and ask specific questions directly.
The webinar will take place on May 11, 2013, at 6:00 PM (UTC), 2:00 PM New York time (EDT), 11:00AM (PST). For more information on the webinar, the technical requirements, and the registration, click here or download the PDF flyer.