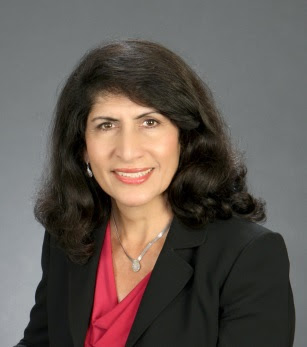 Dr Theresa Lua, Director of Global Theology and board member of the International Council for Evangelical Theological Education (ICETE), congratulates Dr Equizabal on her new role. "I am delighted with Orbelina's appointment as ICETE Deputy Director. I first met Orbelina in 2006 at the ICETE Consultation in Chiang Mai. Her wealth of experience and expertise as a theological educator and administrator will contribute greatly to the growing ministry of ICETE. I look forward to working with her in pursuing ICETE's mission of 'advancing quality and collaboration in global theological education to strengthen and accompany the church in its mission.'"

ICETE is pleased to welcome ORBELINA EGUIZABAL to the role of Deputy Director with ICETE. Dr. Eguizabal will work directly with Michael Ortiz, International Director.
Dr. Eguizabal comes to us with a PhD in Educational Studies from Talbot School of Theology, Biola University in California, USA, where she serves as Professor of Christian Higher Education in the PhD and EdD Programs in Educational Studies. She specializes in the areas of Educational Research and Administration and Academic Leadership. Currently, she serves on the Board of Moody Bible Institute in Chicago, and in the Academic Reference Committee for the Crux Institute in Guatemala.
Dr. Eguizabal serves as a visiting professor in seminaries in Latin American countries supporting theological education efforts in the training of academic and church leaders. Before joining the faculty at Biola University, she spent twenty years at Seminario Teológico Centroamericano in Guatemala City, Guatemala, and continues active in training leaders and promoting the development of educational ministries in growing churches in the Latin American context.
Orbelina is also involved in global theological education. She has collaborated with ICETE since 2008 as part of the Spanish-speaking teaching team for the Seminars for Academic Leaders in Latin America. She also served with Fritz Deininger, as editor and author for the ICETE series on Academic Leadership in Theological Education, and overseeing the Spanish translation of the series. Orbelina also serves on the working group for the ICETE-ATS partnership and the application review team.