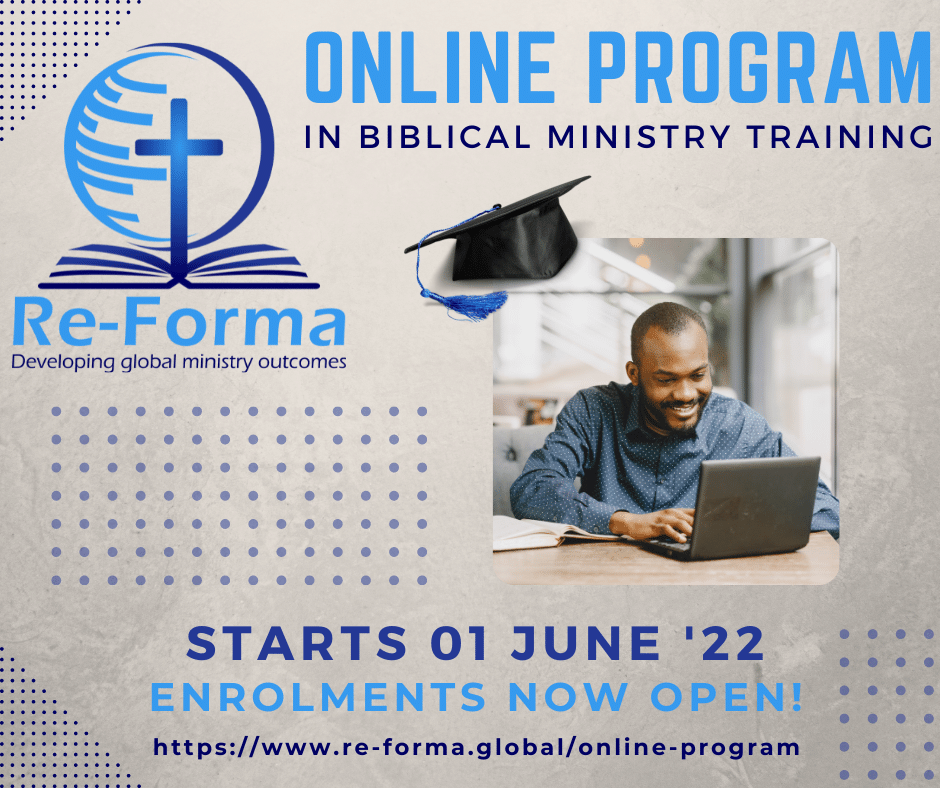 The Online Version of Re-Forma's program provides biblical, outcomes-based ministry training for pastors to lead churches effectively, as well as for men and women in ministry generally.

The online version offers sound, theological training with the support of a qualified tutor and leads to Re-Forma's globally recognised Certificate, all for a nominal fee.

More information and the enrollment form can be found here- https://www.re-forma.global/online-program.