During its most recent meeting at Schloss Mittersill in Austria, the Global Strategy Forum (GSF) announced the appointment of Rev. Timo Plutschinski as the new Director for the Think Tank. Plutschinski, who heads up the Business Coalition of the World Evangelical Alliance (WEA) and had been involved in the GSF leadership from early on, takes over from Dr. William L. Wagner who founded and led the forum for the past few years.
Bringing together dozens of Christian leaders and subject matter experts in different fields, the GSF has been established as a Think Tank of change agents focusing on macro strategies to positively influence the various spheres of society, such as arts, business, education, family, media, politics, technology, and others. It is organizationally independent from the WEA and primarily serves to advise the Office of the Secretary General (OSG) on strategic matters.
The symposium at Schloss Mittersill in Austria, which followed an earlier meeting in Houston, Texas, in March, brought together about 70 participants from more than 25 countries reflecting a variety of Christian denominations and backgrounds.
WEA Secretary General Bishop Dr. Thomas Schirrmacher, who gave the closing remarks at the GSF, thanked Dr. Wagner for his lifetime of service and for envisioning and launching the forum as well as laying important groundwork that the new leadership can build upon.
Wagner served for thirty-one years as a missionary in Europe, the Middle East, and North Africa. Throughout his life, he was involved in several spheres of society that the GSF now focuses on, as he worked as a business owner, licensed engineer, pastor, missionary, professor, chairman of a board, and president of a university. His autobiography was published as part of WEA's World of Theology Series two years ago (see link below).
Schirrmacher also said that he is pleased about the appointment of Plutschinski with his background in the business world and as Fund Initiator of the WEA Global Foundation Fund, as Christian business leaders play a critical role today and should be part of conversations about shaping the future of the Church in society. To ensure a close interconnectivity with the WEA, Schirrmacher appointed Plutschinski as "Senior Advisor on Global Trends" to the OSG.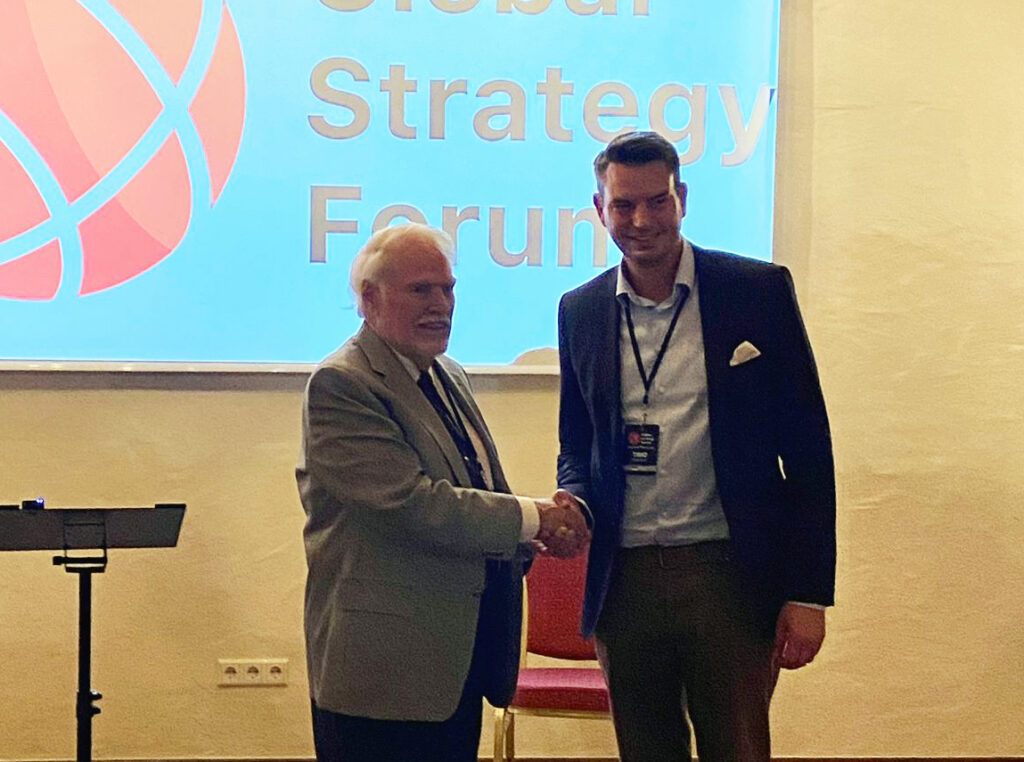 Related publications in the WEA's World of Theology Series for free download as PDF:
> Can Evangelicals Truly Change the World? How Seven Philosophical and Religious Movements Are Growing
> Halfway Up the Mountain: Restoring God's Purpose in this Chaotic World
> William Wagner: From Classroom Dummy to University President: Serving God in the Land of Sound of Music