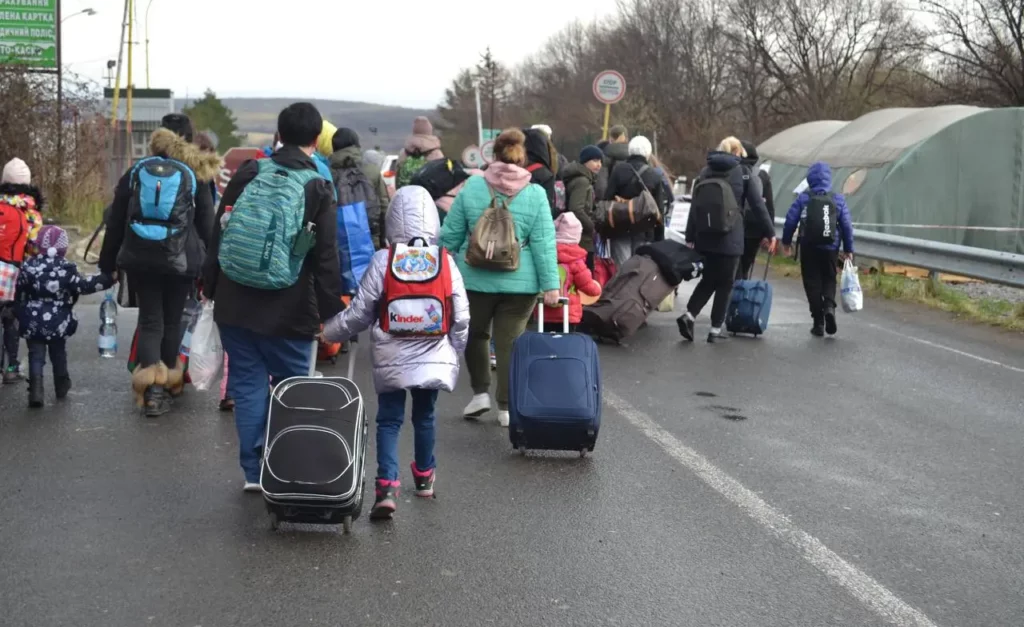 In the twists and turns of Russia's attack on Ukraine, now their missiles are hammering away at downtown Kyiv. While Putin and his army focused on eastern and southern Ukraine, their incursions are finding new places further in land. Even so, the counteroffensive is gathering steam, pushing Russia back as the people of Ukraine seek to retain their lands.
February 26th, two days after Russia invaded, some Canadian businesspeople began gathering funds, with the intent to getting supplies into the hands of those who might best be on the front lines in those early days, helping refugees in their desperate search for safety. Those funds grew and in WEA (The World Evangelical Alliance) we developed the TRUST Fund to help immediate needs of shelter, transportation, medical supplies, food, and water. (You can read of my earlier reports at dispatchesfrombrian.com.)
Here is our recent report which provides details of what was done, with whom we are working, a ministry that is still very much needed and alive.
Also take a moment to view my interview with the head of Ukraine's major seminary.
The ripple effect of war touches everyone in every aspect of life. Some leave their jobs to serve in the army. Spouses left at home with children, scramble to find safety, millions finding it in adjoining countries of Poland, Hungary, Slovakia, Romania, and Moldova, while many others seek refuge in countries abroad.
A deeply moving picture for me was watching children, unsure if they would every see their dad again, living in strange and uncomfortable accommodations, many with seared memories of pictures of horrors they witnessed in fleeing.
11 years ago, I met Johnathan Wilson in Japan, who was helping coordinate funds and volunteers arriving to assist following the tsunami, nuclear meltdown, and earthquake. I since learned he was operating a ministry to assist children traumatized by disaster. I asked, "Can you come over to Ukraine and help?" And he did, and within weeks was training those, who this summer, have taken hundreds of children into summer camp to help them deal with the deep wounds in need of healing.
Just yesterday I got a note from a Ukraine family I had met in the Holy Trinity Baptist Church in Bucharest Romania. They told me they wanted to come to Canada, so I gave them my card and suggested they contact me if they needed help. They did, so I contacted an MP on the government side and his staff helped maneuver the visa issue. Then they told me that they had a plane to Montreal, so I connected with a church there, who met the family, cared for them, then got them off to Ottawa where a friend would help them locate. The note was a thank you: now located, the daughter in school and both mom and dad working, this was a good news note on Canadian Thanksgiving Day.
Brian C. Stiller
Global Ambassador, The World Evangelical Alliance
October 2022