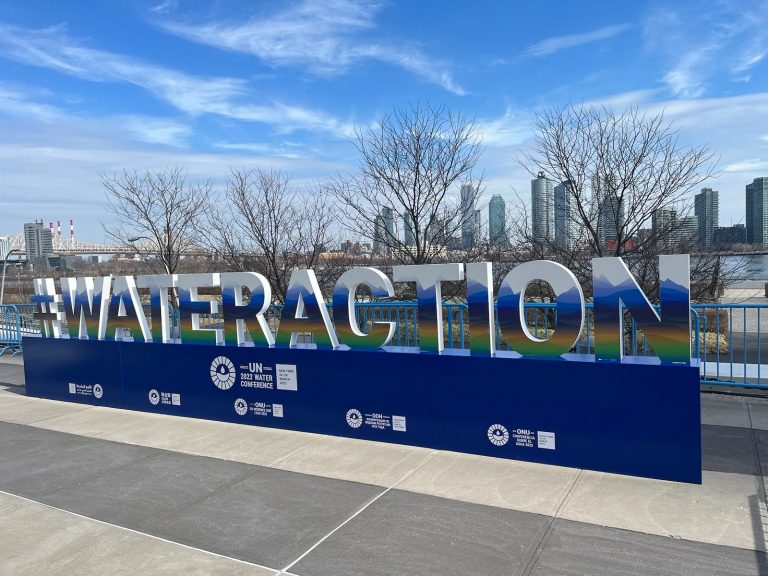 Today, the UN Water Conference 2023 began in New York at the United Nations headquarters. It is a historic moment for global efforts to ensure fair and unrestricted access to water and sanitation for every human being on this planet (a reality that, unfortunately, is still far from existing). At the same time, the conference is long overdue, as the last time the United Nations held a structured debate on water was, believe it or not, in 1977 in Argentina. As Christians, we know about the central importance of water for our physical and spiritual lives. Jesus promises to "give freely from the springs of the water of life to all who are thirsty". (Revelation 21:6).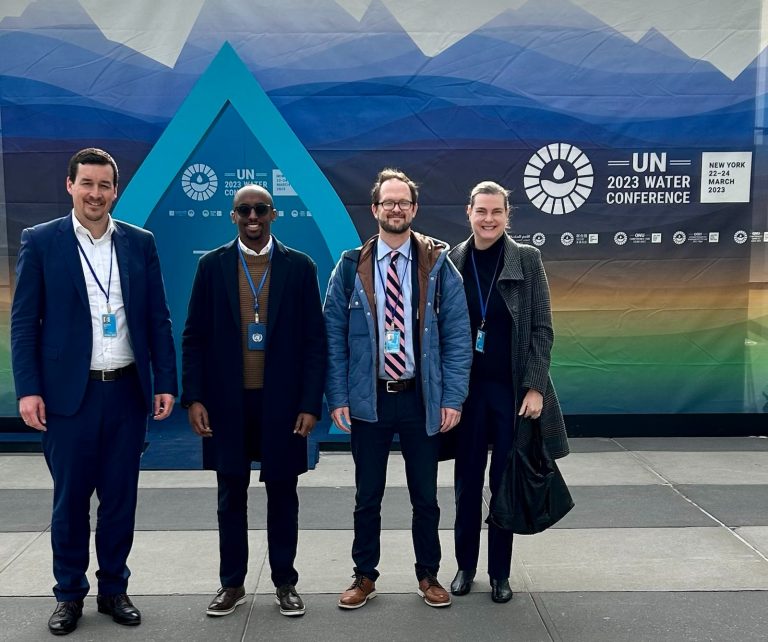 WEA volunteer Rev Allen Drew attended a morning side session on Water, Peace, and Security in Africa. Waterways regularly course through multiple nations, creating the potential for tension between the states that share them. However, panelists reiterated again and again that while shared waterways can create conflict, they also present a tremendous opportunity for transboundary collaboration, with the continent of Africa setting a global example. In Romans 5, the Apostle Paul reminds us that "suffering produces perseverance; perseverance, character; and character, hope." Collective challenges can lead to conflict, certainly. However, with God's help they can also press us towards our neighbors – even across boundaries – to find partnership together, and in that partnership, new hope. As the climate crisis grows and our collective global challenges increase, let us pray that God uses these pressures to build new and beautiful things among us.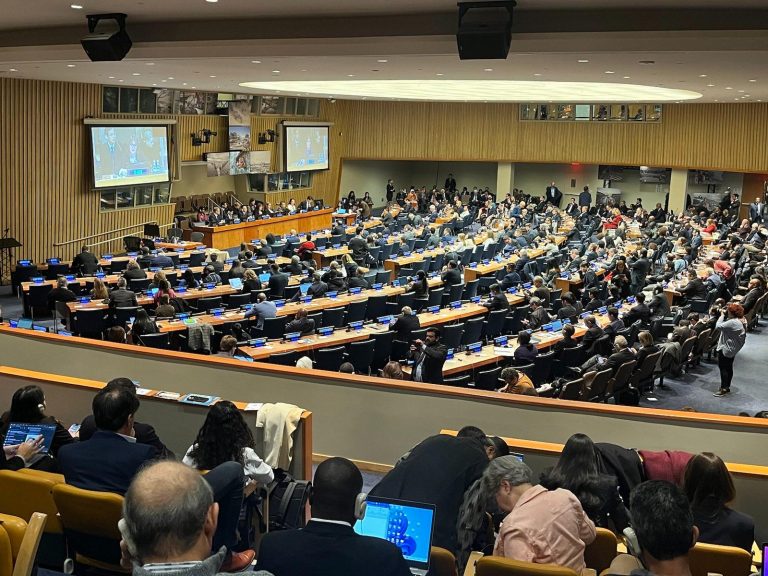 Richard Kirenga, Administration and Communications Coordinator at the WEA Liaison Office at the United Nations in New York, participated in a session titled "Interactive Dialogue 2: Water for Sustainable Development: Valuing Water, Water-Energy-Food Nexus, and Sustainable Economic and Urban Development". In the dialogue, which was co-chaired by the European Union and China, government delegations, business leaders, non-profits, and activists gathered to commit to the advancement of Sustainable Development Goal 6 which is "Clean Water and Sanitation". Abdul Momen, Minister of Foreign Affairs of Bangladesh, delivered the keynote speech and emphasized the importance of partnerships at all stakeholder levels to promote and preserve water sources for "our sustainable future", adding that "water is life." The clear reminder to preserve and take care of the God-given gift of water is a response to the duty placed upon humans to take full responsibility for all creation. Genesis 2:15 says, "The Lord God took the man and put him in the Garden of Eden to work it and take care of it." By recognizing that all created things belong to God and that we are accountable to Him as stewards of creation, we can preserve water for a more sustainable future. God commissions us to rule over the creation in a way that sustains, protects, and enhances His works so that all creation may fulfill the purposes God intended for it.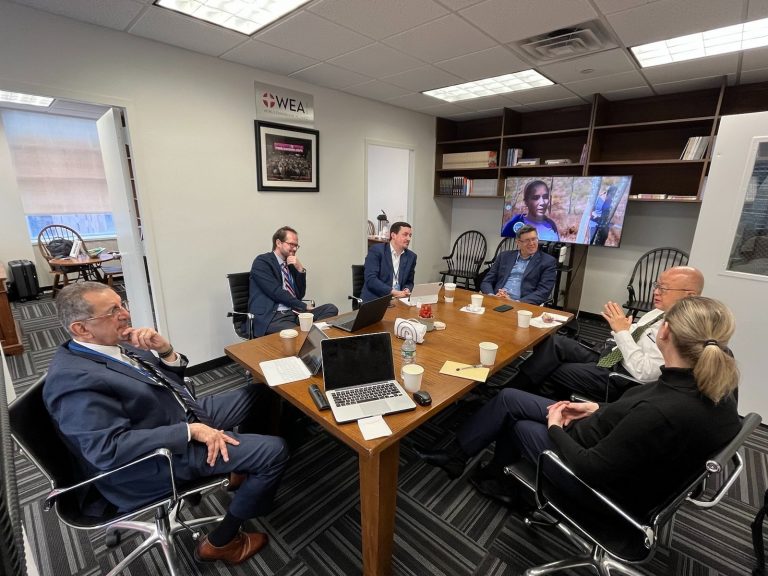 In the afternoon of the first conference day, WEA volunteer Karen Chong noticed that private sector and government officials all spoke a unanimous message: water is life. Various speakers mentioned its importance in every area from agriculture, food security, renewable energy, eradication of poverty and inequality as well as disease prevention. Many government ministers mentioned new water emergencies in their countries that did not exist even 45 years ago; from record high temperatures and drought in Portugal and Morocco to typhoons, flooding and water borne diseases in the Philippines. The message was unanimous that we need action, we need to inspire others to action and we need to do it now. United States Secretary of the Interior, Deb Haaland, brought an important reminder that water scarcity has no boundaries and the communites with the least resources suffer the most. As evangelicals and followers of Jesus, we wholeheartedly agree with her that no community can be left behind. May we join in prayer with the words of the prophet Isaiah that the Lord will "…pour water on the thirsty land, and streams on the dry ground." (Isaiah 44:3)
Please follow @WEA_UN and @weasc on Twitter to get live updates from the UN Water Conference in New York.
A report from the WEA Team (WEA UN Liaison Office, New York & WEA Sustainability Center, Bonn)