I am traveling in countries on the western edge of Ukraine meeting with church leaders in Poland, Hungary, Slovakia, Romania. A fundraiser established by some friends to help churches meeting needs of those affected by the war. Here is a report from my first two days.
Monday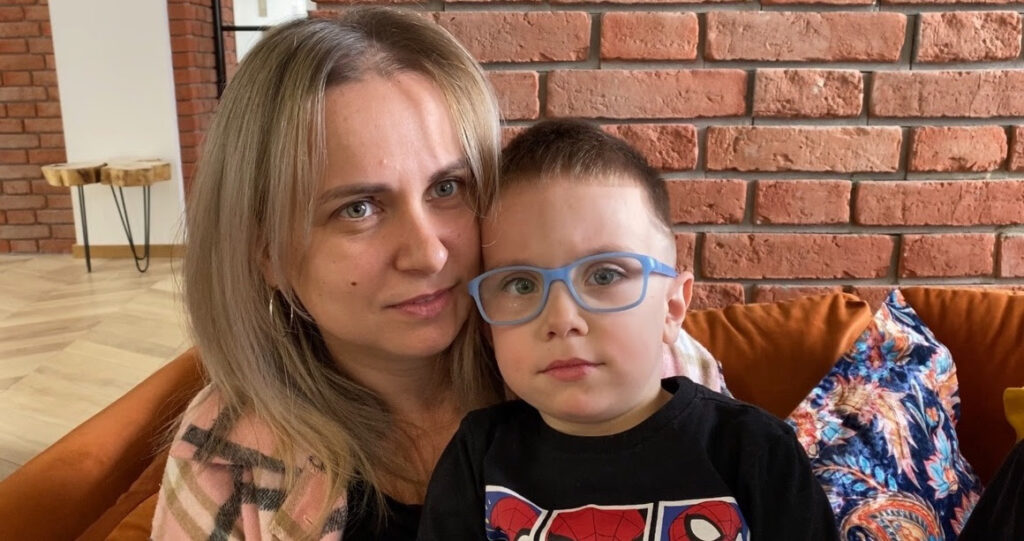 I began today in Kraków, a beautiful city of 1 million about an hour from Ukraine border. A university city, remarkable in its structure and important in its role in Poland. I began at a church called Church for the City, a mega church, with 250 attendance. Poland has a very small Evangelical community with maybe 3 to 400 churches.
The Sunday after Russia invaded, a man came to the pastor, whom he had never met, and said; I have a hotel about an hour from here and you may want to consider using it for refugees. On the very day refugees were pouring over the border the church was praying to consider what they could do.
In the end, this church now has over 1000 refugees, mostly women and children, in three locations. They provide refugees, longer-term than just a few nights, giving them time to decide whether they're going to go back into Ukraine or to move into a new location. But the lifting of anxiety about where they're going to go in the next few nights, is of enormous value to mothers and children.
I spent time interviewing mothers and playing with children. I confess my heart broke as I saw the tragedy of families torn apart, mothers struggling to explain to children what was going on. Oh the tragedy of evil, when the bruised ego of a man becomes means by which peoples' lives are destroyed.
But in the midst of this, grace is a living measure, hope rises in the darkness of despair, and the love of Jesus is manifest in the hearts and lives of people who become the hands and feet of Jesus.
Tuesday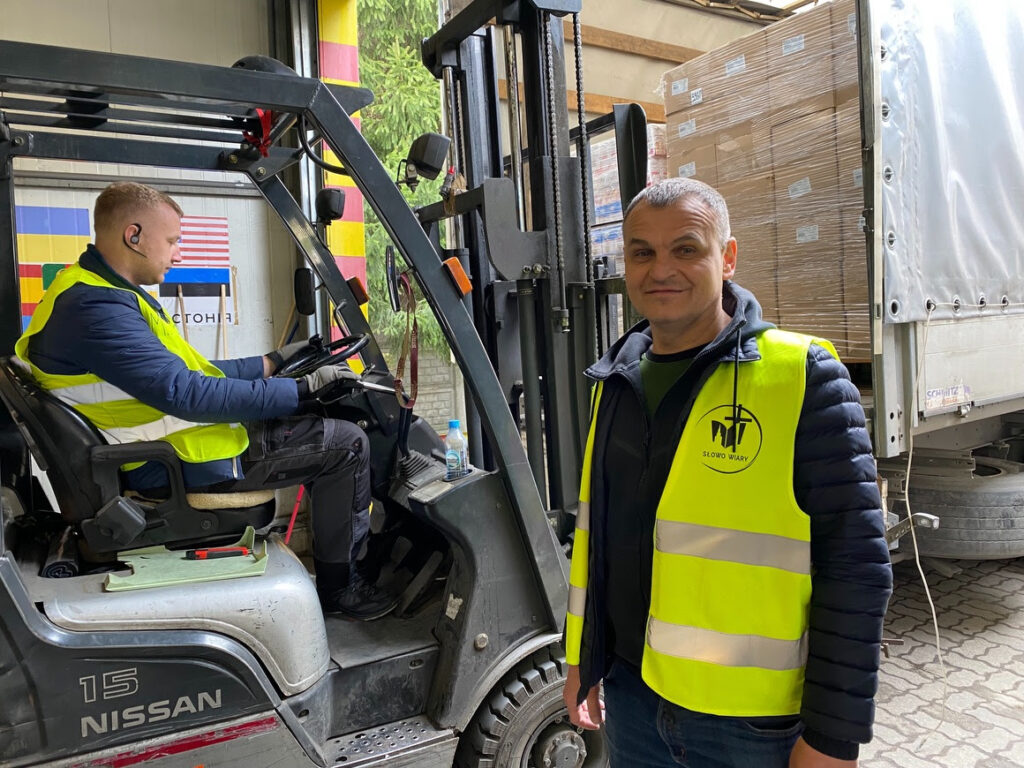 I walked into a plain two-story building, on the edge of Warsaw Poland today, turned a corner and there at the back was a large warehouse, a busy forklift moving cases into a semi truck.
This distribution center has already sent two million dollars in supplies, deep into Ukraine, providing food, medicines, toiletries and toys for children.
The manager, a pastor, with a rich history — converted from a life of crime — had this place humming. This was the 50th semi truck he was sending out. In a 500 km overnight drive, it would arrive at one of 6 hubs in Ukraine from which distribution would move out into the community.
I watched a mother and her children, find toys including a little doll, so treasured especially when you've had to run for your life and left your home behind with its clothes and household supplies we all take for granted.
Five weeks ago, this place didn't exist. Today it's salvation for many. Made possible by gifts from Christians in Europe and North America, these remarkable people collect, sort, package, select and distribute into the war scarred land of Ukraine.
The senselessness of this war staggers my imagination. The brutality of national ego has no time for the child or mother or father or grandparent. It sees only itself. But here today, as Pentecostal churches in true entrepreneurial form, trusting the Spirit to supply, are opening doors and creating means by which people feel the heartbeat of the risen Savior, who just this last Sunday, we celebrated.
You hear joy and celebration here in the Distribution Center. Jesus and his resurrection is celebrated with every truck rolling out, across the border headed to somewhere in Ukraine. I feel the thrill of knowing the little part each of us play in making it work.
Brian C. Stiller
Global Ambassador
World Evangelical Alliance
April 2022