The World Evangelical Alliance (WEA), the largest network of Evangelicals globally, has engaged in helping church leadership in Ukraine and surrounding countries in assisting those whose lives have been upended and displaced by the current war. WEA regrets and mourns the tragic loss and is providing a means whereby the global evangelical community can come to their aid.
Four months after Russia invaded Ukraine, Europe is experiencing its worst humanitarian crisis since World War II. Thousands of innocent men, women, and children have been killed and millions more are displaced in Ukraine and throughout the region. According to the United Nations, 16 million people in Ukraine alone are in need of humanitarian aid. In addition to the direct consequences of the war within the region, the conflict also had ripple-effects due to the grain shortage that led to food insecurity and hunger across multiple nations in Africa, the Middle East and Asia.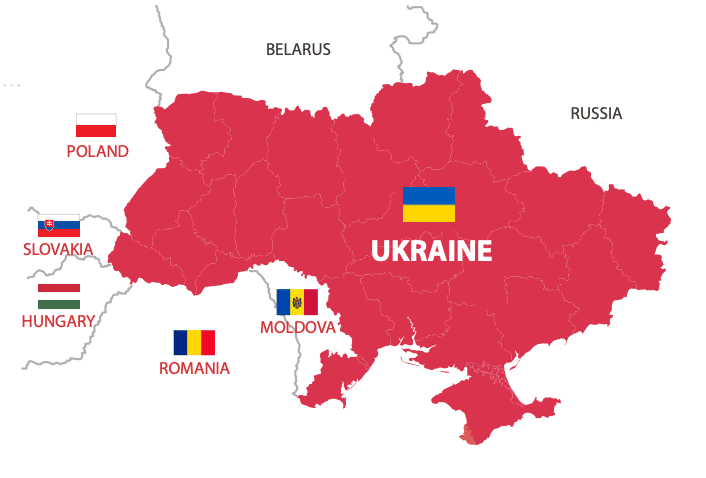 "We continue to pray for an end to the war, so that the suffering in Ukraine and beyond will stop. Meanwhile, we are heartened by the outpouring of solidarity and support from Christians in Europe and across the world. From immediate humanitarian assistance to opening their homes for refugees, from fighting to prevent human trafficking to trauma counseling and more, churches and believers have stepped up in a myriad of ways to help those affected by the war. And prayers and financial support have come in from regions near and far," said Bishop Dr Thomas Schirrmacher, Secretary General of the WEA.
"A focus has also been on peace-making between people of different communities as we prepare for the long road of reconciliation that is before us. As followers of Jesus, we are called to be peacemakers who break down the walls of hostilities and come together as one body in Christ," he added, and emphasized that "Christians from different denominations are called to model the love of God especially in times when the world has no solution to offer that could bring people together again."
In order to coordinate the diverse efforts of various evangelical communities and churches in Ukraine and neighboring countries, the WEA established The Response – Ukraine Special Taskforce (TRUST). TRUST's first situation report (see link below) highlights the impact of the churches' work to serve those affected by war and how WEA is supporting them through its global network of evangelical alliances, denominations, and partner organizations. TRUST also serves as a conduit for international donors to support churches at grassroots.
WEA Global Ambassador Dr Brian Stiller, who visited churches and ministries in Poland, Hungary and Romania, helped launch the coordinated effort. "Soon after the war was launched, Canadian business leaders asked me if we could ensure funds went to help Ukrainians in need. From that was birthed the TRUST initiative, and subsequent funds. I'm grateful for those whose hearts, touched to assist those in need, have generously given," he commented.
The WEA called on Ruslan Maliuta, a Ukrainian national who had already been involved in other WEA initiatives over the past few years, to lead TRUST. Expressing his appreciation for the solidarity and generosity towards the Ukrainian people as well as the dedication and commitment of churches responding on the ground, he said, "The evangelical community is having an extraordinary impact in helping people in the midst of this tragedy. It's a privilege for us to come alongside our brothers and sisters who serve on the frontlines of this response, bringing God's love and hope and often literally saving lives."
To learn more about the response so far and current efforts, download the TRUST Situation Report for June.
Read also: