WEA Ukraine Crisis Response
The Church as a Messenger of Hope
How the Church Shines in the War in Ukraine
A member from the Baptist Union in a destroyed home serving as "volunteer" in
the Luhansk region – read the full story from May 10, 2022 here
The horror of war due to aggression from Russia has come to our brothers and sisters in Ukraine. But they are remaining faithful, courageously mobilizing their churches for refuge and comfort, feeding, calling for prayer and helping those forced to flee their homes. Thousands of people have now spent weeks in bomb shelters and millions are displaced to safer areas. The scenes are obscure still: Enemy aircraft overhead. Heavily armed paratroopers raiding the streets. Tanks and missiles destroying more and more cities. Bombs exploding nearby. Women and children killed. Husbands and fathers directed to the front lines. Escape routes cut-off. More and more war atrocities coming to light. 
Countries neighbouring Ukraine are serving those who fled the war, but also have become conduits of support into the country. Their political leaders have reached out to EU and NATO members asking for more support or even joining NATO to protect themselves in case of further escalation.
The war in Ukraine has significant global implications and brings the whole world into a new 'era of global order' – or rather chaos. In all of this the Gospel of Jesus as the Prince of Peace remains, and His church is his messenger of hope!
What Is the Role of the Church in All of This? ​
Neighbouring countries and local churches have responded immediately and are getting worn out with the overwhelming and ongoing needs of people. One example is who churches were not prepared to run their facilities 24/7 and are faced with high energy bills.
We are working through trusted ministry partners in Ukraine for internally displaced people and with national church alliances in bordering countries to provide emergency relief for refugees crossing borders. Churches, next to the practical help of providing shelter, food, medicines, or fuel are now more and more messengers of hope. They have provided psychological first aid and are giving space to cope with the trauma. With the help of the global community, they are expanding their work into more collaboration of serving with professional psychological support. 
Read stories of hope from local churches. Our global ambassador Brian Stiller reports from his visit to the churches responding to the needs:
Little countries like Moldova are loving their new neighbours relentlessly. Read how one church has welcomed and served through your generous support:

Building bridges and spotlighting those who are the agents of transformation
WEA is well positioned to respond to this major crisis. This is done by advocating for the cessation of Russian aggression and restoration of peace in Ukraine and Europe on the larger scale. The concrete support happens by raising funds and bringing together as well as supporting efforts of its members and partners, involved in providing assistance to those affected by the way. 
WEA collaborates with the European Evangelical Alliance and their networks. Click here to learn more about what European members and networks are doing.
WEA ministries of the Public Engagement Department like the European Freedom Network (EFN) or the Peace and Reconciliation Network (PRN) are directly involved. EFN has initiated several ways of protecting refugees against human trafficking, supplying governments and churches with resource material and council. EFN works through more than 270 global partners to provide aid to the victims and those serving the vulnerable. The PRN works through their national members in Ukraine and supports various other initiatives in surrounding countries (read a few testimonial stories or how PRN Moldova responded).
Showing that the Evangelical Church wants to be a bridge builder in times of crisis
WEA holds to its vision and mission even in times of crisis seeing Evangelicals united globally for Gospel transformation and to Fostering unity in Christ, strengthening identity, voice, and platform for Gospel witness and discipleship. Therefore, a new Task Force has been initiated.
TRUST (The Response-Ukraine Special Task Force)
Since the first days of the Russian invasion in Ukraine, the World Evangelical Alliance has been raising funds and working with key local partners to support the Evangelical community in Ukraine in helping people affected by the war. This is already the biggest humanitarian crisis in Europe since WW2, and it requires a long-term and complex response. It's crucial for leaders from Ukraine and neighboring countries to be a part of developing and to guide this strategic response. As many evangelical churches, organizations, and ministries, including WEA, are raising large amounts of funding for this effort, a forum is needed to help properly direct the most effective deployment, use and coordination of resources.
WEA established TRUST (The Response-Ukraine Special Task Force) to coordinate efforts with Evangelical churches in Ukraine and neighboring countries to serve those affected by the war, including both their immediate and long-term needs. WEA seeks to strengthen local churches through national alliances, supporting grassroots leadership and seeking practical ways to demonstrate the unity of the body of Christ. In some Central and Eastern European countries, churches don't have established alliances. In a large-scale crisis like this one, it's critical to grow and strengthen organic networks that represent the broad and diverse nature of the Church.
To maximize impact and involve a broad spectrum of churches and organizations, TRUST developed a model of providing support through a network hub, which is usually a church denomination and/or an NGO network. Presently there are ten partners of this type in Ukraine, including 7 denominations and 3 NGO networks.* These networks include hundreds of churches and organizations, which are evacuating people to safer areas or across the border; providing accommodation, food, medicine, and other help to thousands of people; and responding to many other emerging needs caused by the war.
As a result of site visits (to Poland in March and Poland, Slovakia, Hungary and Romania in April) and in tandem with the European Evangelical Alliance, WEA also identified key partners in the countries neighboring Ukraine, which are serving refugees from Ukraine and others affected by the war. Currently, WEA supports 10 partner networks in 5 countries besides Ukraine.** We are working to identify more partners in these countries.
In addition to providing financial support, TRUST is engaged in a number of initiatives and conversations aimed at building collaboration. One of them is focused on trauma care. TRUST is also working to plan a summit for network leaders and practitioners, to introduce them to each other, share best practices and greatest needs, and build relationships for future collaboration.
 To read about further news and some background articles on the situation:
PRAY for peace in Ukraine.
DONATE generously to the suffering.
GIVE confidently through the WEA.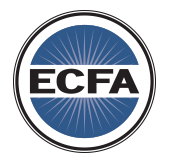 * CANADIAN DONORS: Please CLICK HERE to donate and receive a Canadian income tax receipt. Thank you.
by Johannes Reimer More than 400 Ukrainian Orthodox priests under the authority of the Moscow Patriarchate of the Russian Orthodox Church have called for international