On November 28-30, 2022, 44 leaders of Ukrainian ministries, representing 16 evangelical denominations and networks, gathered in a small city in Western Ukraine. The Partnership Summit of Evangelical Ministries, co-organized by the Council of Evangelical Churches of Ukraine and the World Evangelical Alliance, has gathered key leaders from all over the country and became a platform for them to share their experiences, needs, and advice. Its purpose was to increase the effectiveness of the evangelical community's response to the challenges caused by the war. The summit was also supported by the Greater Europe Mission and OneHope.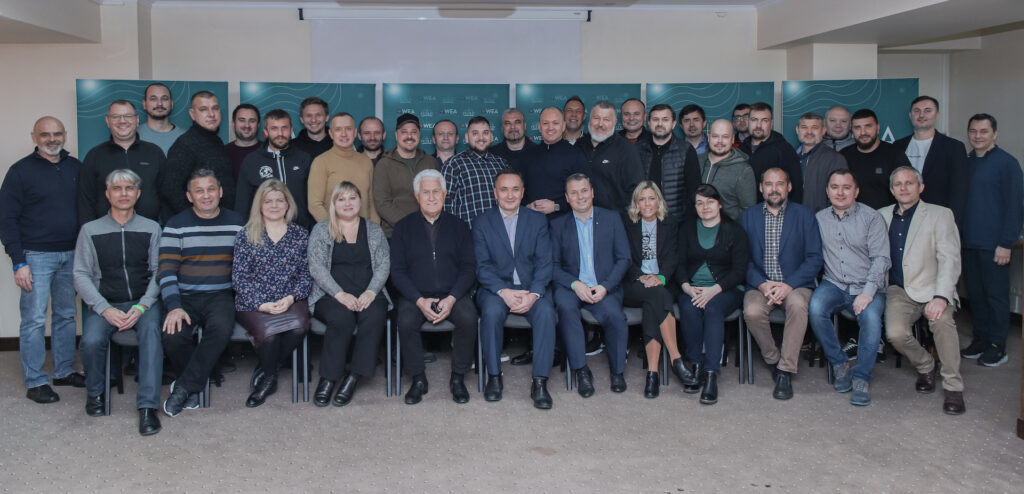 Participants shared a wide range of ideas, models, and solutions on trauma care, evacuation, Internally Displaced People (IDP) assistance, and many other aspects of helping people affected by the war. The gathering was an important networking opportunity – while all of the participants shared a common goal, some had never met before the summit and were glad to connect and discuss collaboration. In addition to sharing information with each other, participants have also worked in groups to develop recommendations for other ministries, churches, and partners. These recommendations are currently being reviewed and organized and will soon be published by the Council.
The Council of Evangelical Churches of Ukraine is an interdenominational network that includes twelve church unions, representing the majority of the evangelical community in the country.
WEA's TRUST (The Ukraine Special Task Force) is coordinating efforts with evangelical churches in Ukraine and neighboring countries to serve the immediate and long-term needs of those affected by the war.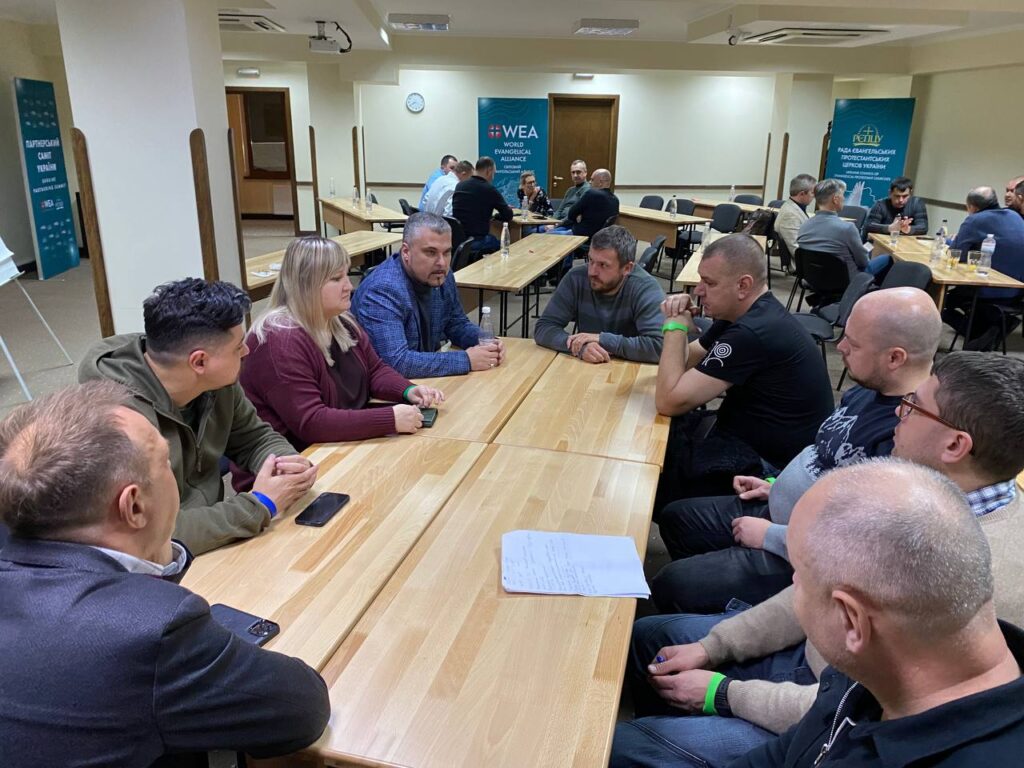 Below is an account of the summit by Kristie Williams, Ukraine Team Leader, Josiah Venture.
In the picturesque town of Yaremche in Ukraine's Carpathian Mountains, 44 influential Ukrainian leaders from the Evangelical movement and key Christian organizations gathered for a Partnership Summit. The purpose was to enhance and strengthen Christian cooperation across Ukraine by sharing experience and lessons learned from serving the Lord over the past 280 days of war.
Just days before the summit, war forecasters predicted another mass missile strike that would shut down the Ukrainian energy grid and leave us in the dark and cold. Those of us living in Ukraine have grown accustomed to these daily threats. Over the past ten months, we leaders have learned to let the Lord fight our battles while we continue to go about the Father's business. Therefore, each participant arrived with an anticipation of what the Lord had in store. The guest list varied, from east to west, from politicians to pastors, from doctors to deacons. Presidents of organizations, those serving "the least of these" in the de-occupied territories of Ukraine, youth leaders, missionaries, athletes, and fundraisers gathered together with diverse backgrounds yet the same desire to better work together for King and for country.
We knew fellowship, networking, and mountain rest relatively far from military operations were key features of the summit, as well as times of formal and informal sharing of all kinds. Denominational leaders shared hope from the Word of God, our firm foundation. The spontaneous acapella singing reminded us that the Lord is the same, yesterday, today, and forever. Eight attendees shared diverse presentations on topics such as how to start your own IDP center, receive medical assistance, launch trauma programs for children, steward your international partnerships, how to work with city hall, find financial support for pastors, and other ways to physically and spiritually help Ukrainians in their darkest hour. Then we created working groups to discuss the topics in detail and determine next steps. After the formal hours of the summit ended, conversations continued over meals and in the sauna about how to create wood-burning generators, which church planting strategies best work for displaced people, and how to get more humanitarian aid to those who have yet to receive even one food packet.
Luckily, November 28–30, 2022 passed with no massive attacks on western Ukraine. Even when the power would go out several times a day, we rejoiced that the beautiful hotel's generator immediately kicked in every time. For those living with serious energy deficiencies back at home, this physical provision was a big blessing.
As an American living in Lviv, Ukraine with my husband and kids since 2007, I naturally come to a gathering like this with a unique perspective. I have the privilege of not only being a cultural bridge between west and east, but I also get to unite organizations outside Ukraine with the Church inside. Often people can get fixated on the things that divide them, even believers, and especially during times of crisis. And as servants of the Lord in a full-scale war, ministering in a country the size of Ukraine can easily feel physically, relationally, and spiritually overwhelming. However, this war is strengthening our faith and endurance. We are learning full dependency on the Lord and how to best support one another. We are being changed. Ukraine is being changed. The Church is being united, and Christ is being glorified.
"How good and pleasant it is when God's people live together in unity!" (Psalm 133:1).