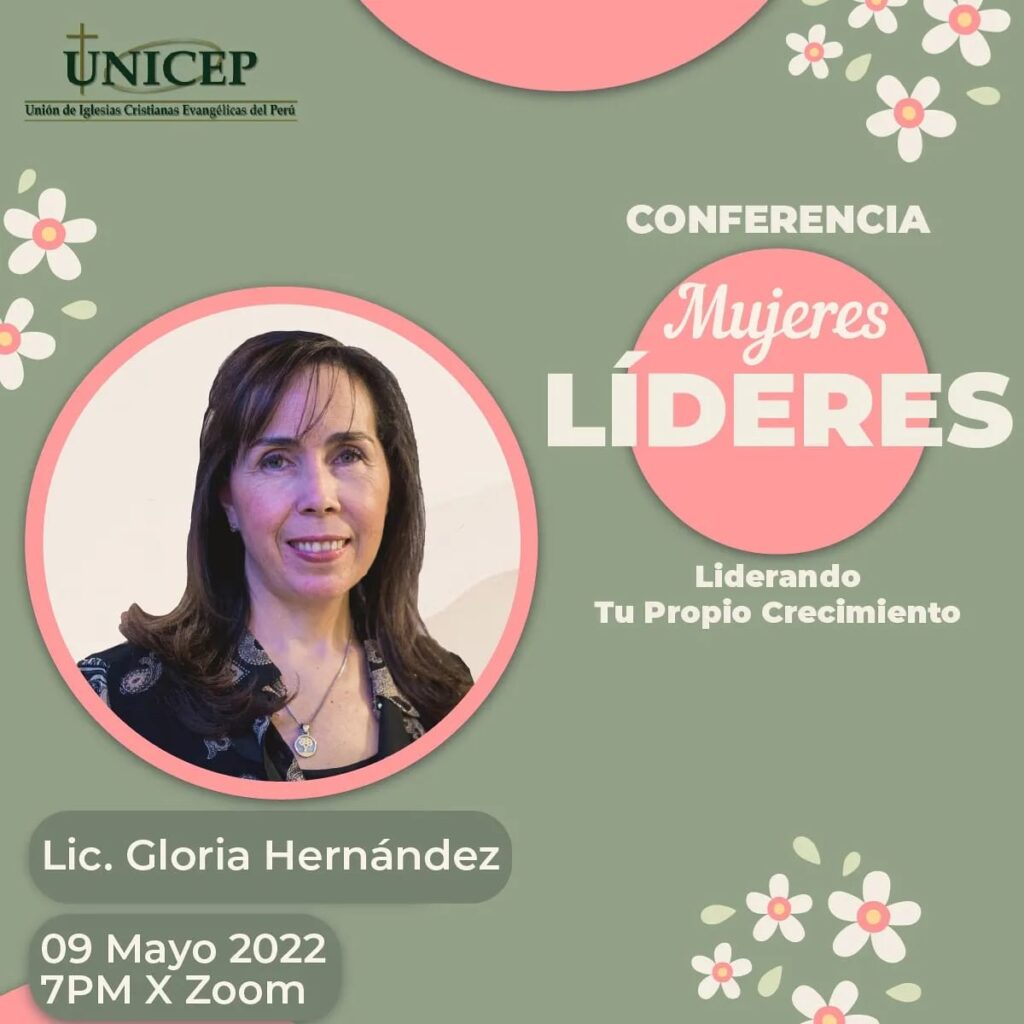 On May 13, the Women's Directorate of the National Union of Evangelical Churches of Peru (UNICEP) held a virtual conference at the national level called "Leading Women" with the theme: Leading Your Own Growth, with Lic. Gloria Hernández as Speaker. from Uruguay and Pastor Jessica Benavides de Mont from Peru as host of the event.
In times of crisis like the ones we are experiencing, we have to learn to see God's opportunities to overcome obstacles and move forward with the dream that God has for each woman, only He has the road map. God touches our lives in a special way to impact the lives of other women.
In the "Leading Women" Conference, topics of great relevance for current times were developed, such as:
. Resilience
. How to overcome panic attacks.
. Leadership and intimacy with God.
. Dreaming relieves thought.
The Conference was open to the general public and was attended by public and private institutions.
The Vice President of the National Union of Evangelical Churches of Peru Pr. Luis Melendez, offered some words at the opening on behalf of the institution, as well as the recognition and appreciation of women.
It should be noted that each attendee to the Conference received a Certificate of Participation from UNICEP.